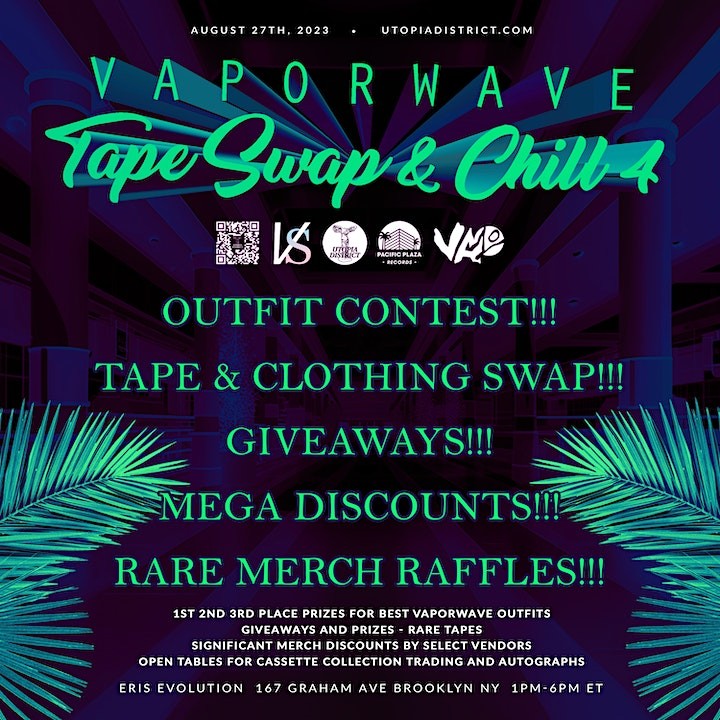 UTOPIA DISTRICT PODCAST
EPISODE 020
Festival Flashback – Revisiting Tape Swap 4 & ElectroniCON4 (Part 2)
Released: September 29th, 2023
Follow us on your favourite Podcast Platform!
Catch us in our Discord server to join in on the conversation! 👉 https://discord.gg/DVdDzr8
Welcome to the Utopia District podcast! It's been one month since the amazing festivities during the New York 2023 Vaporwave community weekend, with music fests ElectroniCON4, Tape Swap & Chill 4, Summer Slushy Fest, Music Website Presents, and AFTERWAVE, and we decided to sit down one more time to relive the incredible weekend. Featuring team members Indy, SoylentPie, Mallbert, Prenoko, Jupiter, SnowmanTyler, and Jumper Kimmons, as well as the incredible Yung Shiro & luxury elite! 🌙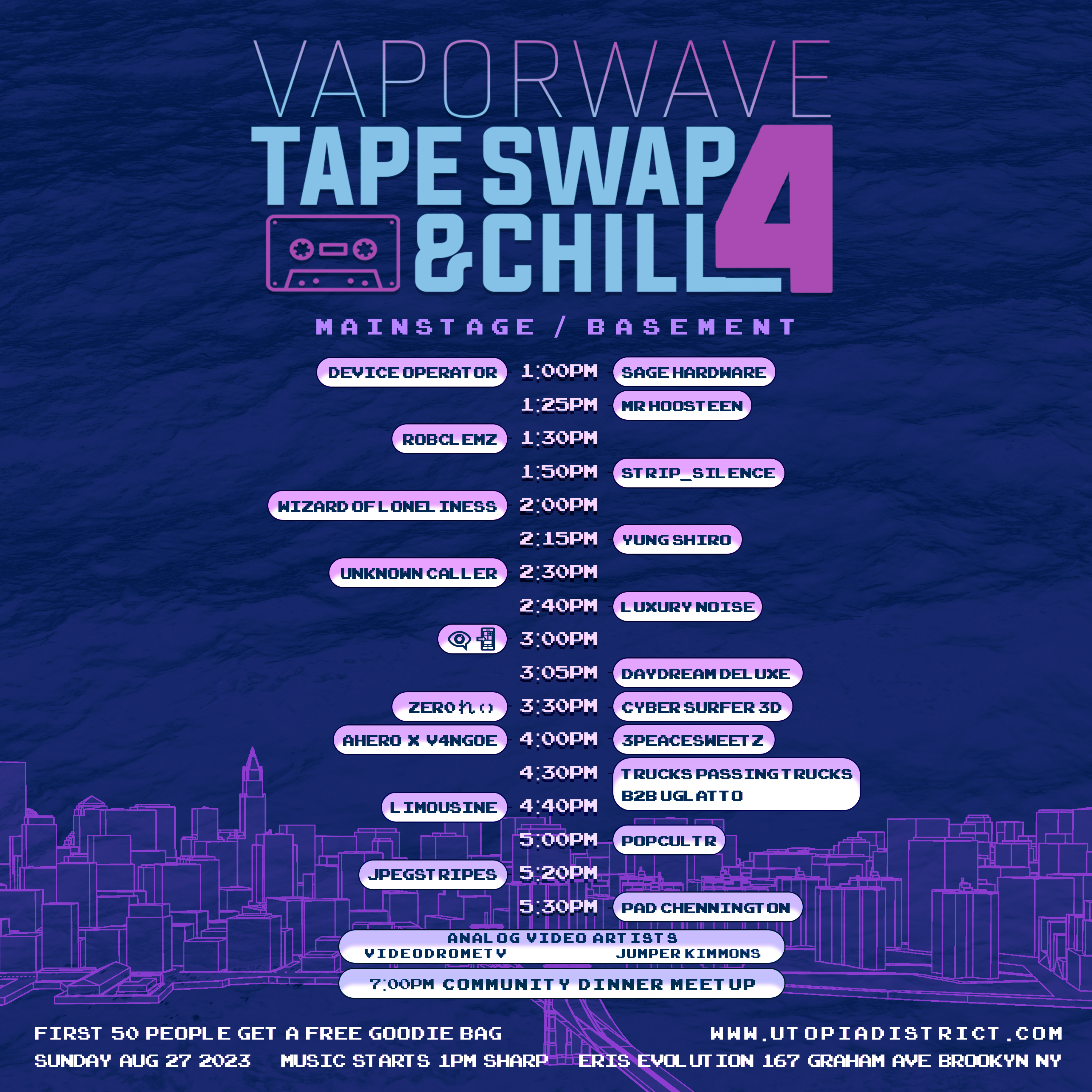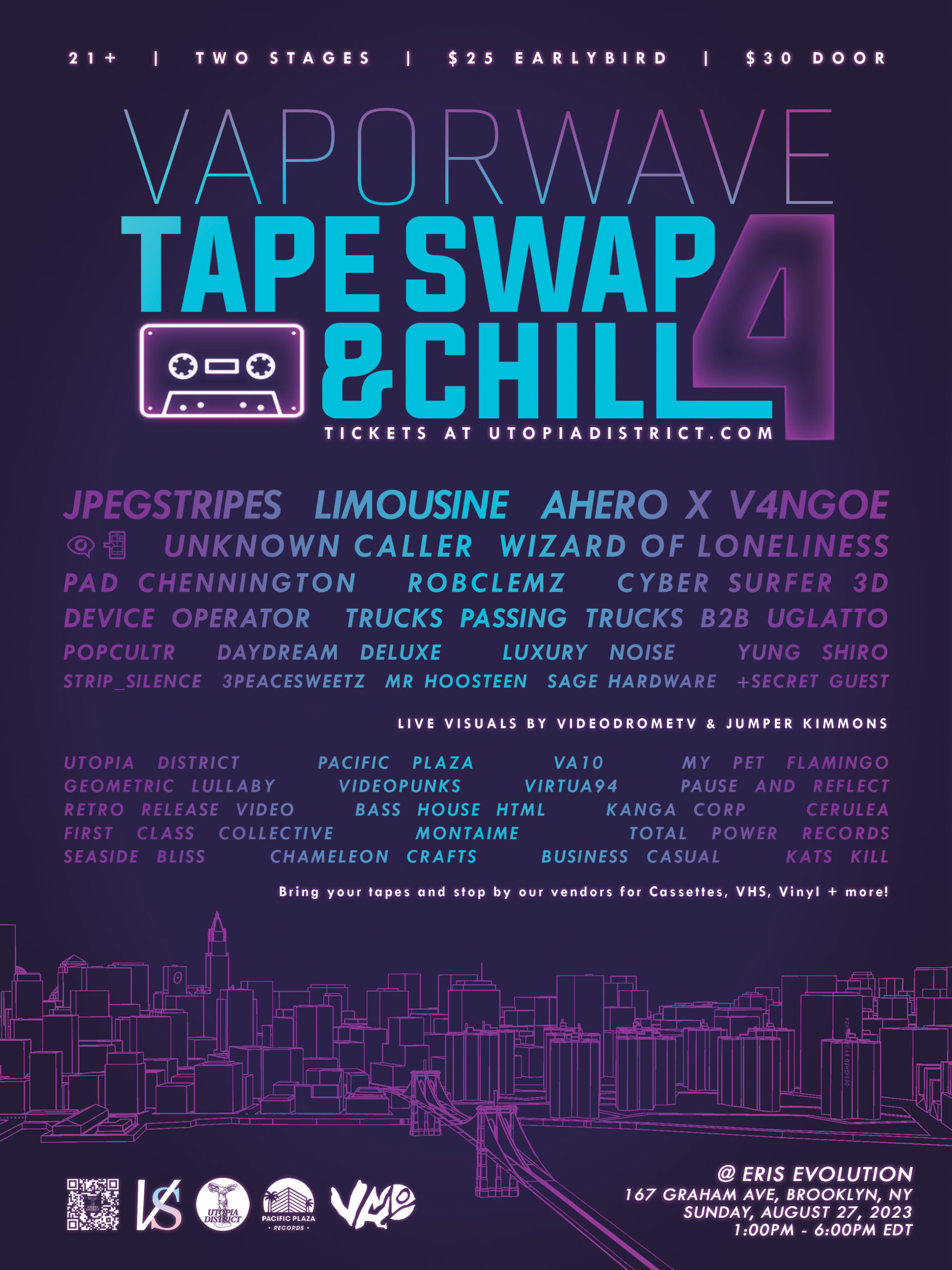 Follow us on your favorite podcast platform below!
Spotify | Google Podcasts | Apple Podcasts | Stitcher
Listen Notes | TuneIn |Deezer | iHeartRadio | RSS