The Vaporwave scene and internet culture at large move pretty fast, and it can be hard to get a finger on what's going on. From musical happenings to cyber politics, the Utopia District News Team keeps their eyes and ears open to bring the latest to you.
Agora Road Celebrates 2,000 Members with Celebration Album!
Listening party to be announced

Agora Roads has hit a major milestone in their journey as they celebrate hitting 2000 members! This occasion will be commemorated by a compilation album comprised of songs from its user base. This comp will be composed of user submissions, 1 track per artist. For more details head over to this post on the Agora Roads forum. Congratulations to Agora Roads and may your community continue to grow!

Floristic Regions Vol 2 sold out on Qrates!

You love to see it!

Floristic Regions Vol 2 has sold out on Qrates! a milestone achievement for the artist. Vinyl has been a staple in the physical collectors world for a while now. Many artists only dream of making the leap from cassette to getting their work pressed in vinyl. The smooth an sultry take on classic mallsoft sound makes this album a treat to listen to. Check out the album on the

bandcamp

page or keep an eye out on Qrates for the hope of a second pressing.

LoungeNet is coming back!

Submit your music!

Pad announced on August 12 that he will be bringing back his submission-based

YouTube channe

l

known as Loungenet. If you are interested on getting your project featured submit your work to this email: loungenetchannel@gmail.com, Check out the announcement on

Twitter

.

FrankJavCee Wavestation Remixed

It's a Re-Re-Re-Remix!
Wavestation by FrankJavCee remixed by big names such as Dan Mason, Hi I'm Chris, Equip, and 3d Blast up on spotify go check them out!

Night Light Tapes announcement to the masses

soon…
15 New Songs From GOLDEN LIVING ROOM and t e l e p a t h テレパシー能力者

VIRTUAL PHANTASY 2097 (ULTRA EDITION)UPDATED!
Hiraeth Records Website Rebuild
Process improvement and synergy!

Hiraeth Records asks that people use their

bandcamp

for now. when construction is done their new split distribution network will be in place. USA costumers rejoice!
Vaporwave Up and Comers 2021 Released

Don't sleep on these.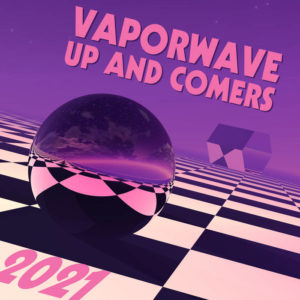 Looking for something new? check out this album curated by Halcyon Tapes, this track oozes with potential and vapor grooves. cassettes still available on their

bandcamp

!
Trademarks & Copyrights' Farewell Album
The final album by a true legend
The final album from one of the greatest Argentinian vaporwave producers. check it out over at

bandcamp

.

Hiraeth Records Future Plans Revealed!
Teaser Video linked below
The update covers how Hiraeth Records plans to deal with the intricacies of Brexit effecting their operations and a

Teaser Video

on what is around the corner. The solution appears to be a new store front online and splitting their inventory across two continents. Needless to say Hiraeth Records are working tirelessly to support their customer base and making it easier to continue to do business in spite of the current economic changes. More…
DAFT LOVE is out!
A vaporwave tribute compilation!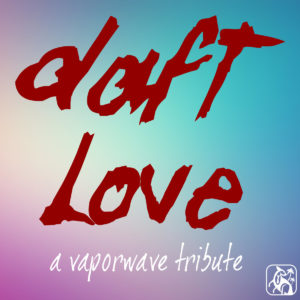 Kanga Korp's tribute of the Vaporwave & adjacent scenes to farewell the Electronic duo Daft Punk. here is

Bandcamp



New Album From OSC – Yume No Machi
Out Friday April 16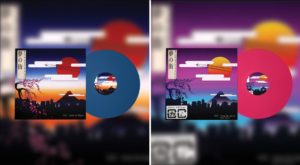 New album coming this BC Friday from MyPetFlamingo on CD, Vinyl, Cassette, and MiniDisc. Click for album teaser and label twitter
Introducing: Bandcamp Live!
URL Shows, here we come!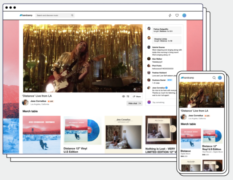 Bandcamp's very own livestreaming ticket-based service! Read our article for further details!