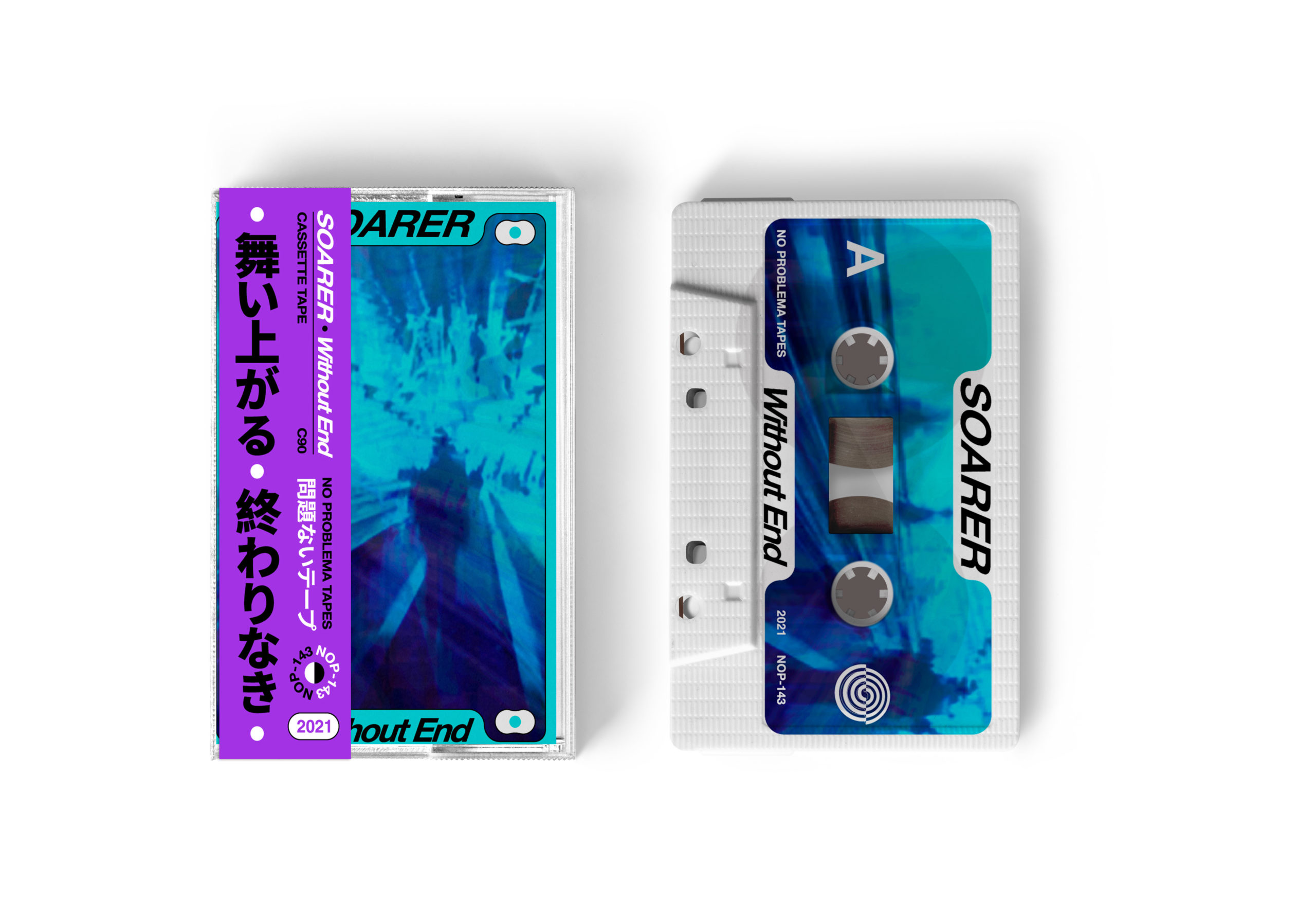 NEWS
No Problema Tapes Announces Next Group of Releases
Coming hot off the heels of the staggeringly gorgeous Abandoned 実体 box set, No Problema Tapes has announced a new group of tapes to be released on March 5th. The new batch of tapes will see two new physical releases apiece for label regular S O A R E R as well as label newcomer 陶酔エンジン (Euphoria Engine).
The first release is a second run of S O A R E R's Without End, a slushwave album heavily influenced by the sound of 2814. Without End was their first sample-free project and their first physical to appear on No Problema Tapes. The album had an original run of tapes last October, and this new batch will be limited to 60 copies.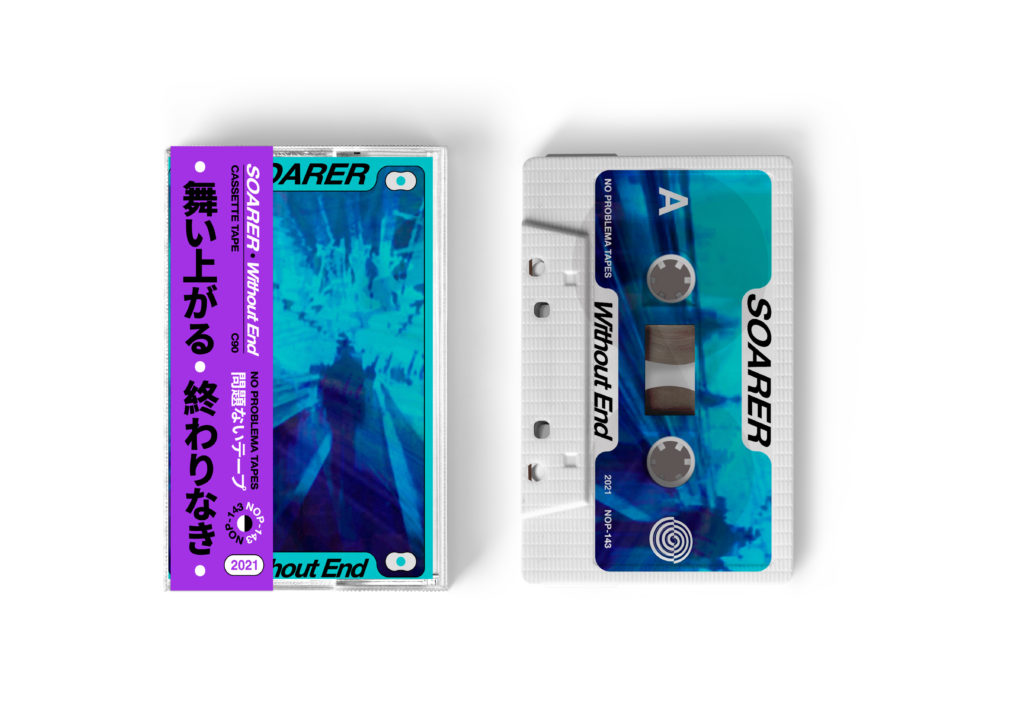 The other release from S O A R E R will be Silent Whispers, a brand new release consisting of over an hour of new music. This album is described as a dreampunk release heavily informed by the confluence of big cities and the sense of isolation that can come with that. And just like with the reissue of Without End, Silent Whispers will be limited to just 60 copies.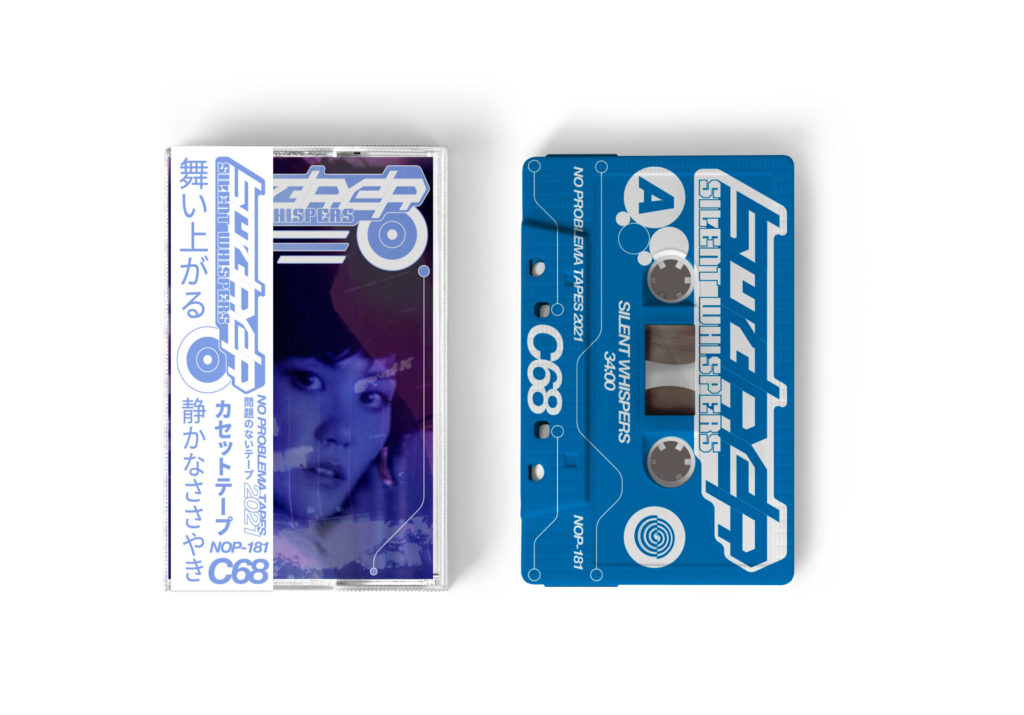 As for the 陶酔エンジン releases, the first one up is a reissue of their first No Problema physical, 未知への憧れ (Looking For The Unknown), which previously released in October of 2020. The release is a compilation of tracks produced between 2017 and 2020 and clocks in at a titanic 87 minutes. Though no run size was listed, it's probably safe to expect it to be comparable to the S O A R E R releases.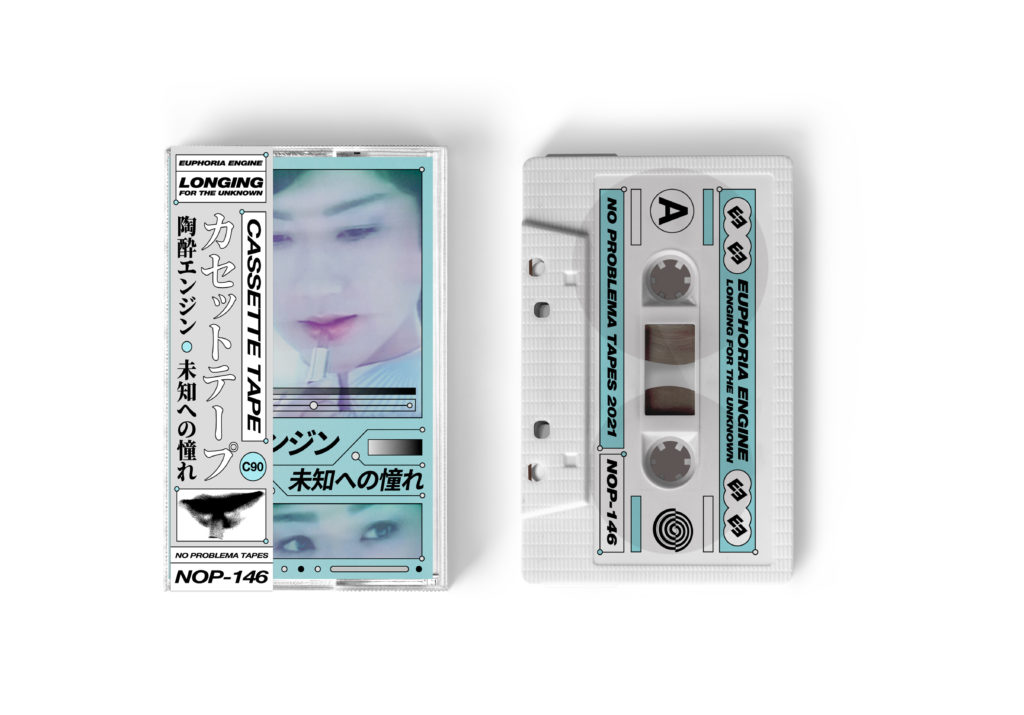 And then 陶酔エンジン's other release is a brand new album, 星の精 (Star Spirits). If the name were indication enough, Star Spirits leans heavily into the territory of space ambient and hopes to take listeners on a cosmic journey that clocks in at almost exactly an hour.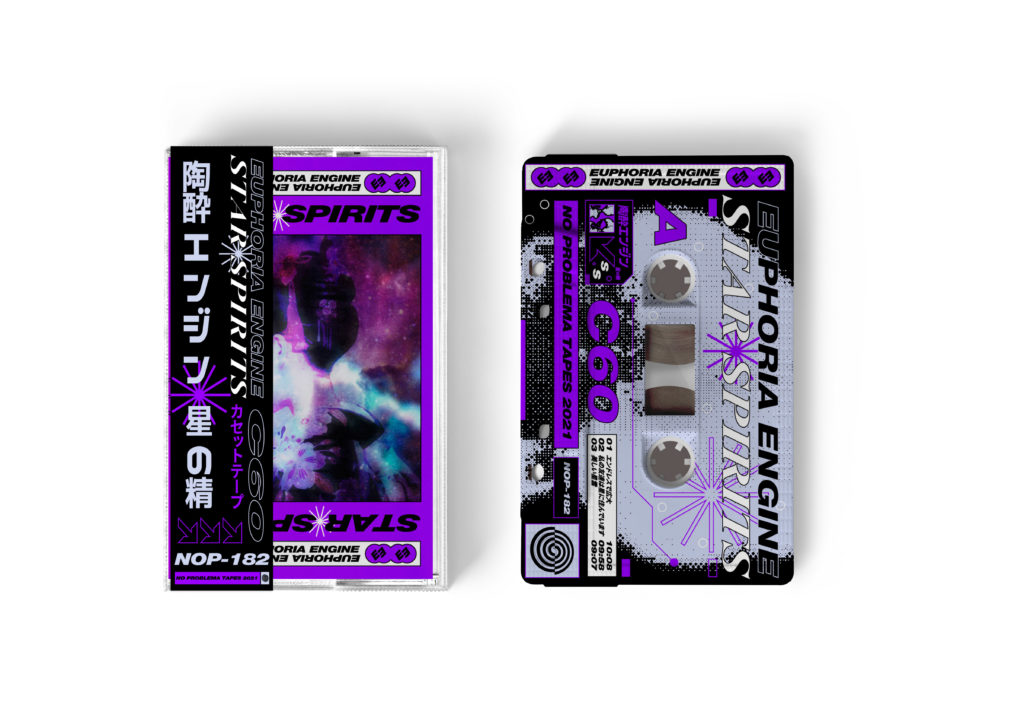 Are you excited about any of these releases? If you can't wait to get your hands on them, make sure you have the links handy on March 5th when the albums drop!
S O A R E R – Without End
noproblematapes.bandcamp.com/album/without-end
S O A R E R – Silent Whispers
noproblematapes.bandcamp.com/album/silent-whispers
陶酔エンジン – Looking for the Unknown
noproblematapes.bandcamp.com/album/–25
陶酔エンジン – Star Spirits
noproblematapes.bandcamp.com/album/–30
Written by:
Copy Editing By: Cerulea_d.lux