Feature
Halloween Vaporwave Musts
We Recommend some of the best spooky vaporwave albums for your Halloween listening pleasure
Published:

October
27th, 2021
It's that special time of year again when the floorboards creak, black bats screech and witches cackle in the night. We've only a few more days before Halloween, so we'd like to share with you some notable vaporwave albums perfect for the spooky season. All of these albums are specifically vaporwave so no synthwave albums will be appearing in this list. We will also be excluding more prominent works like Skeleton or the b e g o t t e n 自杀 collection to show some love for other creators.
青い夜

By:

b l u e s c r e e n

Starting off we have 青い夜 by b l u e s c r e e n, an ominous album featuring samples from Nightmare on Elm Street and Friday The 13th on the first track that are cleverly mixed into a hip-hop beat. The fearful expression on the cover art is exemplified by heavy toms and thick bass that embody your heart pounding.
▻▻is anyone even real⁇

By:

never answer the phone

This album from earlier this year may not be Halloween music specifically, but its suspenseful atmosphere definitely fits the season. Heavily filtered drums and samples reverberate to create a claustrophobic experience as you listen through this ceiling album.
Hallowave
By: EPX90
If you want an album that hits all the Halloween tropes then this is a must-listen. Dark organs, distorted synths, wailing screams and cheesy 80s trick-or-treating PSAs make for a perfect 12 track listen on Halloween night.
[Ominous Music​]​: A Vaporgrave Compilation

By:

Various Artists

If you like having a variety of music then this album will make the perfect treat. A compilation album featuring 30 different vaporwave artists, each bringing their own style and creativity to each track.
Fall Festivals and the Satanic Panic


By: Vacation Bible School
This album is the first of a four part collection that we'll be covering on the site in the coming days. The first album is a great introduction to this anthology with its dark mallsoft feel. Imagine walking through a giant megachurch amidst the pinnacle of the Satanic Panic of the late 80s. Samples that echo with interviews of devil worship create a dreamstate of demonic fears.
Omens

By:

⁂V‡▲D‡M∇R⁂

Released just before Halloween last year, Omens presents an album full of anxious and terrifying ambient music. Heavy dissonance paired with crunchy synths will have you on edge as you listen through this album.
Even with these great releases there's still more spooky albums out there to check out. If you feel that we've missed an important album or one you like please let us know on our socials! Have a happy and safe Halloween.
Written by: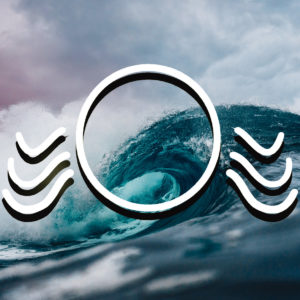 Copy Editing By: Cerulea_d.lux