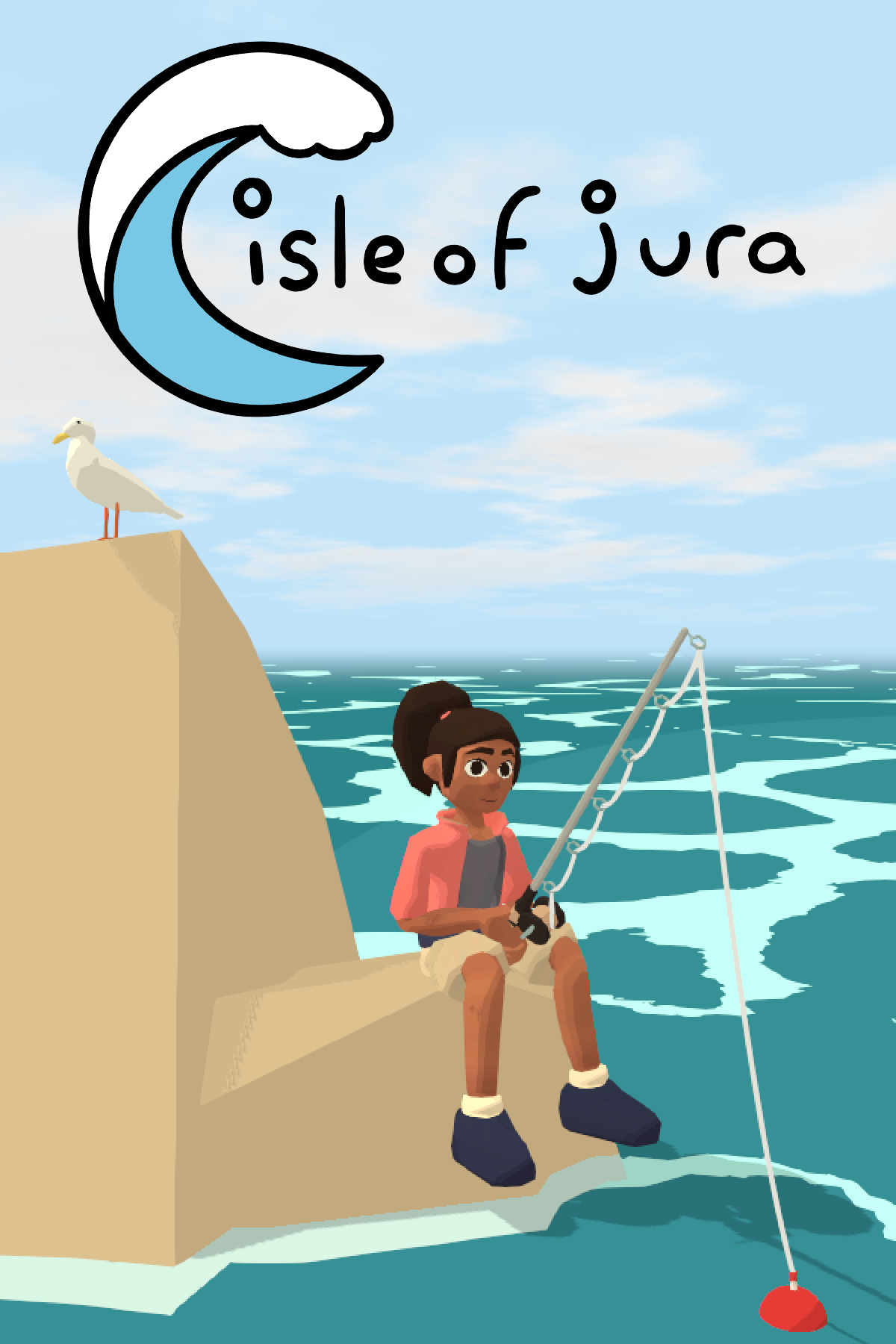 GAME REVIEW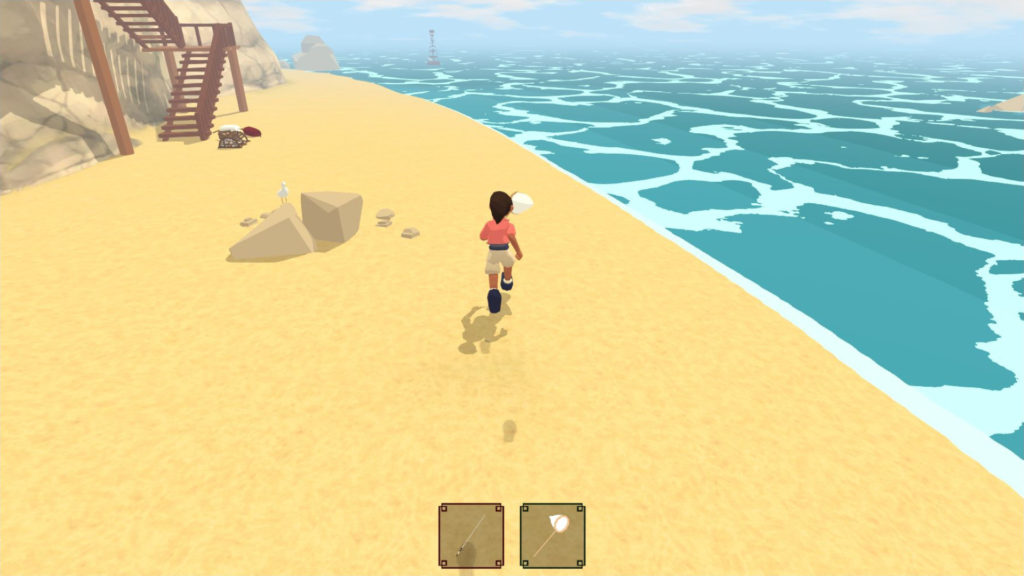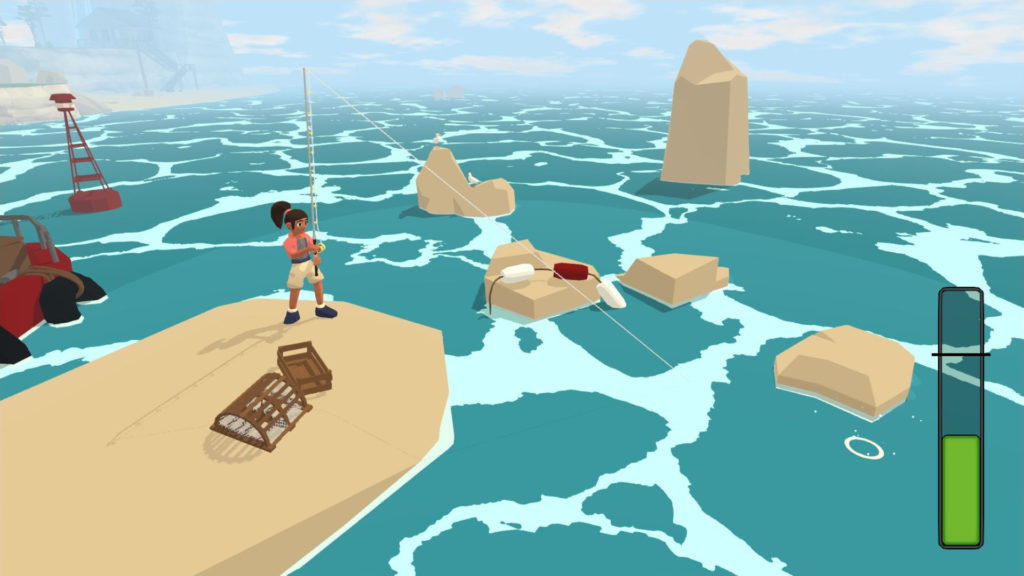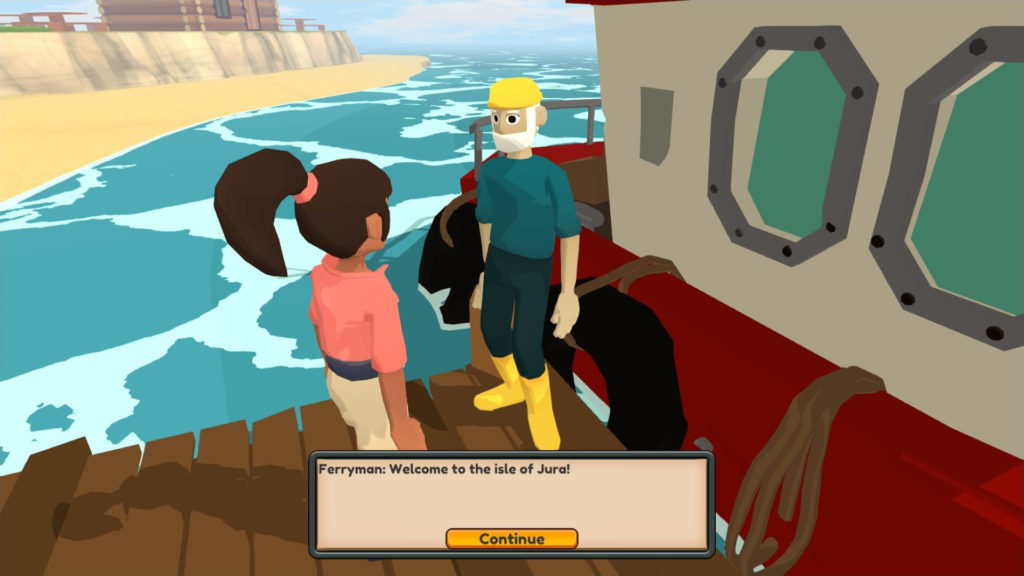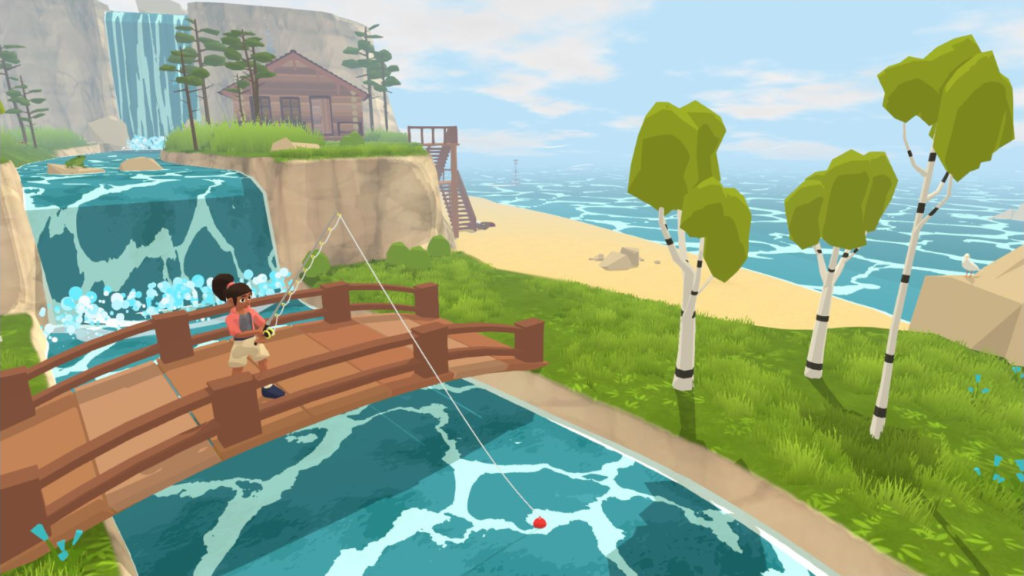 Isle Of Jura


by:

EM Games
Written By: Zack
Published: March 4th, 2022
Editor's Note: This review was completed using a pre-release version of the game, so some features and experiences may differ from the final release.
A few times a year my family would venture up towards the many lakes of Wisconsin to enjoy the sights and go out on the water to enjoy some fishing. I'm going to come right out and say it: I'm not a fishing expert. That being said, I can appreciate a quiet afternoon fishing on the lake. Isle of Jura reminded me of those feelings, albeit through the lens of Alex, a young girl looking to complete her biology report on marine life.
Created by Ewan Mallinson, better known to some as future funk musician Mélonade, Isle of Jura is a quaint, straightforward game about a girl, an island, and fishing. This game doesn't waste time with lengthy exposition; you begin on the docks of the titular isle. After talking with some of the locals you start off with a simple net to catch small critters like shrimp, clams, starfish, etc. Right away, the art style is inoffensive and ordinary. The characters lacked any defining features and the models lacked any outstanding characteristics. Mechanically, it reminded me of a cross between early Animal Crossing and Sims games.
You can sell what you catch to the local seafood restaurant and use the money to get better fishing equipment. You occasionally find artifacts too and can present them to the museum curator. This may all start to sound rather familiar to fans of games like Animal Crossing or Stardew Valley. Indeed, Isle of Jura is in the same "collection" game genre, just with a greater emphasis on fishing.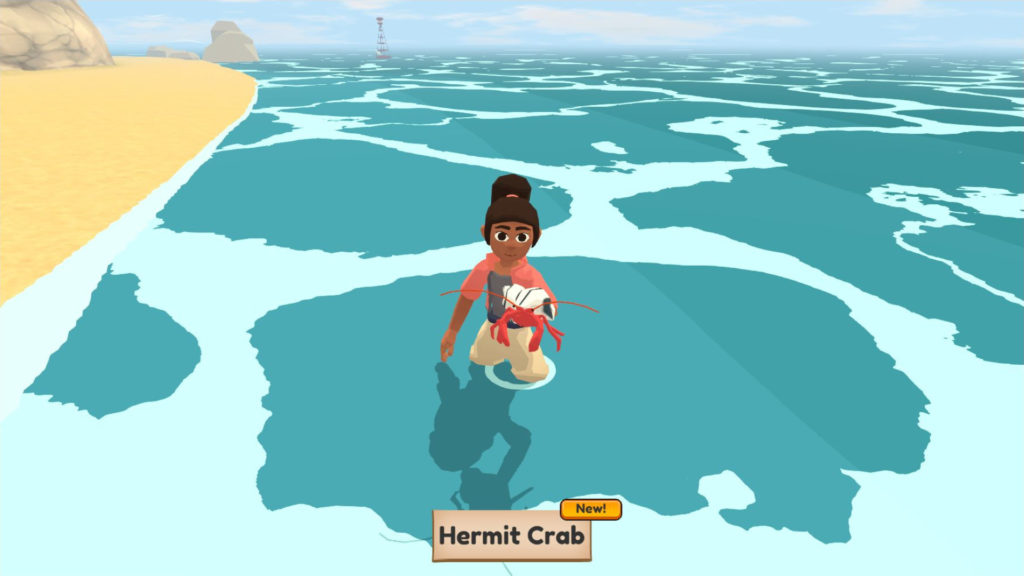 The island itself is pretty small, a player can explore the whole island in less than 5 minutes. The only other area you can travel to outside the island is the boat to go deep sea fishing, which does provide the player some much needed variety. On the island, you can fish in rivers, ponds and, of course, the ocean, which offers a staggering amount of biodiversity. The fishing net works on the shores of beaches and lakes, as well as in the river. With this little net, you can only catch starfish, mussels, and frogs though.
You can use the money to buy better rods. Once you have a proper fishing rod you can start the real fishing! The mechanics themselves are pretty straightforward; reel it in once you get a bite, but don't reel it in too quickly or you might lose it! Your options in fish open up too. In the lake, river, and ocean you can catch salmon, trout, and pike. The option to deep-sea fish with a weighted lure also gives you a chance to catch lobster, jellyfish, and a whole host of deep-sea life.
My time with the game was enjoyable, but something kept bothering me throughout my playthrough. There is a lack of atmosphere and personality. There is a difference between feeling secluded, like when you find a comfortable spot by yourself, and isolated, like when you feel cut off from everything. I explored this game in complete silence for the longest time, as there was no music aside from the menu music in the beginning.
When I first heard Mélonade was making a game, I was looking forward to what kind of OST this game would have. I wasn't expecting future funk bops and crunchy beats for a relaxing fishing sim of course, but having no music at all only reinforces how empty this game feels. You don't notice how essential the little jingles and music notifications are to a game until they're gone entirely. The absence of music made the playing experience go by quicker for me. I was able to find most of the artifacts and fish within 3 hours of gameplay. Just long enough to remain interesting before becoming stale. Though part of the allure of fishing is the hours you spend watching the water, your lure, and enjoying the sounds of nature. And in that respect, the game succeeds.
Review Copy Provided By EM Games