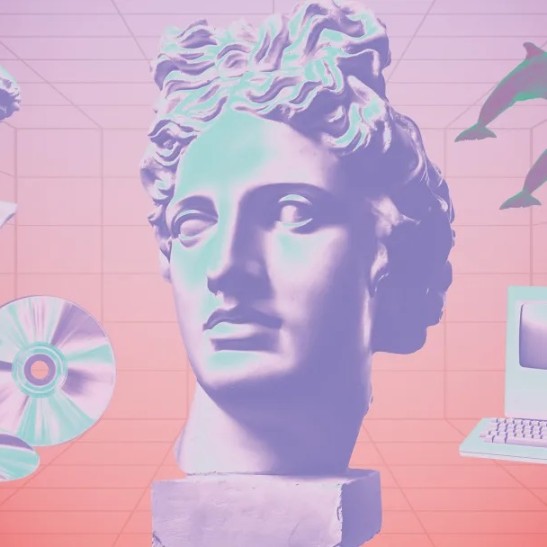 Utopia District Podcast
Episode 009
Vapor 2021 Selections
Utopia District
You have arrived at Utopia District, the premiere destination for vaporwave, future funk & internet music, art, culture, and community! Feel free to visit our website! https://utopiadistrict.com
Follow us on your favourite Podcast Platform!

Welcome, and please enjoy your stay!
Catch us in our Discord server to join in on the fun! https://discord.gg/DVdDzr8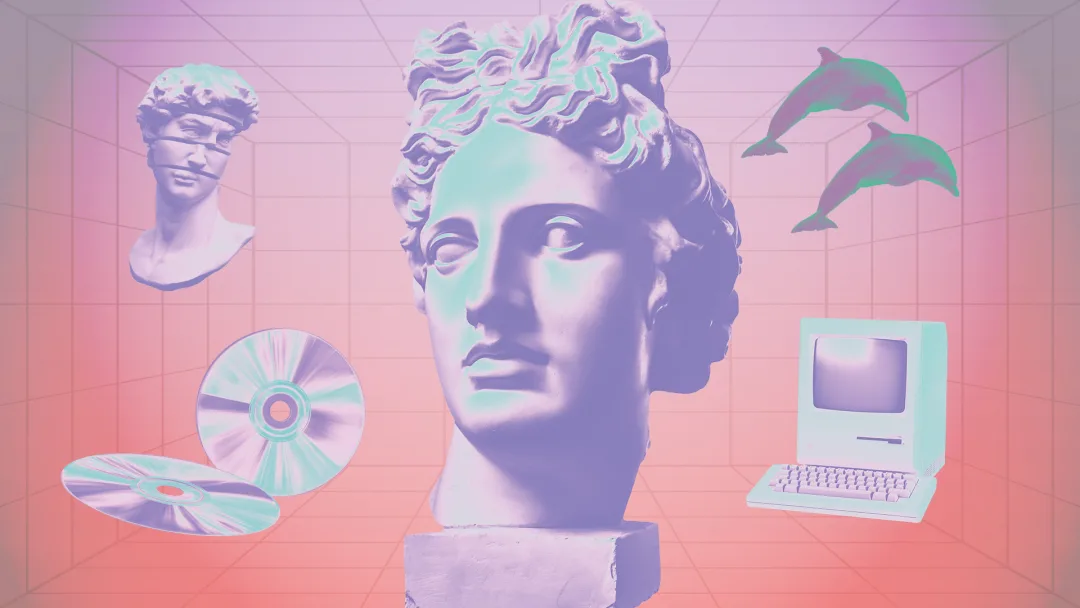 Hello and welcome back to the Utopia District podcast! ✨ We've got a fun episode for you today, so kick back as Indy and the UD team cover some latest vaporwave news, look at our Aesthetic Archives, discuss upcoming vaporwave events, and break down the recent Utopia District Christmas special. A wrap up of another great year of Vaporwave with a fond look back at Utopia District and the vaporwave communities favorite albums of 2021. Join Indy, Gbanas92, DJ Nonn, Maxemus, Charavale, mallbert, and Pizza SLT for this great episode!
Follow us on your favorite podcast platform below so you don't miss any future episodes!
Spotify | Google Podcasts | Apple Podcasts | Stitcher
Listen Notes | TuneIn | Deezer | iHeartRadio | RSS
Catch us in our Discord server to join in on the fun! https://discord.gg/DVdDzr8
Discussion Topics
Vaporwave Fiction Writing: Shadows in Neon City
Weekly YouTube Show: Luxury Aesthetics Online
Utopia District's: Favorite Vaporwave Albums of 2021
Christmas Special VHS: BUY NOW!
Watch the Christmas Special here: https://youtube.com/watch?v=PEh7NcJ-DWY
Vaporwave Christmas Music: Complete Archive
The Weekend using Tomoko Aran's song: The Weeknd – Out of Time (Official Audio)
Astro Mega – Channel 20: https://astromegamusic.bandcamp.com/album/channel-20
Thothep'sReddit Post
Vaporwave News
Vektroid's return to Prism Genesis with Fiji Grid TV EX
10 Year Anniversary of IF's Euphoria coming up July 2022
Vaporwave Events
Latin All Stars 2022 – Upcoming Vapor Festival
VaporRave – Feb 26th : IRL in Brooklyn, NY – Tickets on sale here
Virtual Memory 29
Release Radar
New Infinity Frequencies – Exit Simulation
New US GOLF 95 release – VICES
Merch / Market (Physicals)
Chocobo & Chill
Black Materia: The Remake
Telepath vinyl pre-order completed
Endlesswaters tape collection boxset release
New Desert Sands Feels Warm at Night physical-only tape
Music We Played On This Episode
DATAGIRL – Merry Christmas
SkyTwoHigh ft. Mallbert – 母乳
tÆ ┬▌mΣ – Sheets
Mega Ran & GameChops – Black Materia: The Remake – Lifestream
Pokemon The Movie 2000 – The Legend Comes to Life (Lugia Theme)
Staff on this Episode (Give them a follow!)
Gbanas92 https://twitter.com/gbm_games
DJ Nonn https://twitter.com/dj_nonn
Maxemus https://instagram.com/itchybuttrecords
Charavale https://twitter.com/DrunkOnMedia
mallbert https://twitter.com/Katensu
Pizza SLT https://twitter.com/Pizza_SLT
Videos – Don't forget to subscribe to us on Twitch and YouTube so you catch our streams and video uploads!
https://twitch.tv/utopiadistrict
https://youtube.com/c/UtopiaDistrict
Podcast – Check out our episode back catalog below!
https://utopiadistrict.com/podcast
UTOPIA DISTRICT
Literature | Podcast | Art Exhibit | Community & Culture | Events Stage
Catch us in our Discord server! https://discord.gg/DVdDzr8
Comment, like/subscribe, and hit the bell!
✧ https://twitter.com/UtopiaDistrict
✧ https://youtube.com/c/UtopiaDistrict
✧ https://facebook.com/UtopiaDistrictOnline
✧ https://instagram.com/UtopiaDistrictOnline
Host : IndyAdvant
Twitter | Instagram | YouTube | Facebook
Utopia District Links
Website | Twitter | Facebook | Instagram | Twitch | YouTube
Utopia District theme song by Groovy Kaiju 💗
Follow us on your favorite podcast platform below:
Spotify | Google Podcasts | Apple Podcasts | Stitcher
Listen Notes | TuneIn | Deezer | iHeartRadio | RSS