Album Review
Invidia tr

op

icae


by:

endless cliffs ltd.
Written By: Gbanas92
Climatewave has a pretty well-defined sound to it. Swelling synths. Feathery, synthesized woodwinds. But what if there was a different way? A new approach? Help us give a warm welcome to endless cliffs ltd., a new side project of the ever-amazing Soul▲Craft. As if birthing some of the best albums in vaporwave wasn't sufficient–we're looking at you, Beach House—this new project sees Soul▲Craft dabbling in some hitherto unexplored regions of the scene. And the results, while maybe a bit uneven in places, justify this whole experiment rather brilliantly.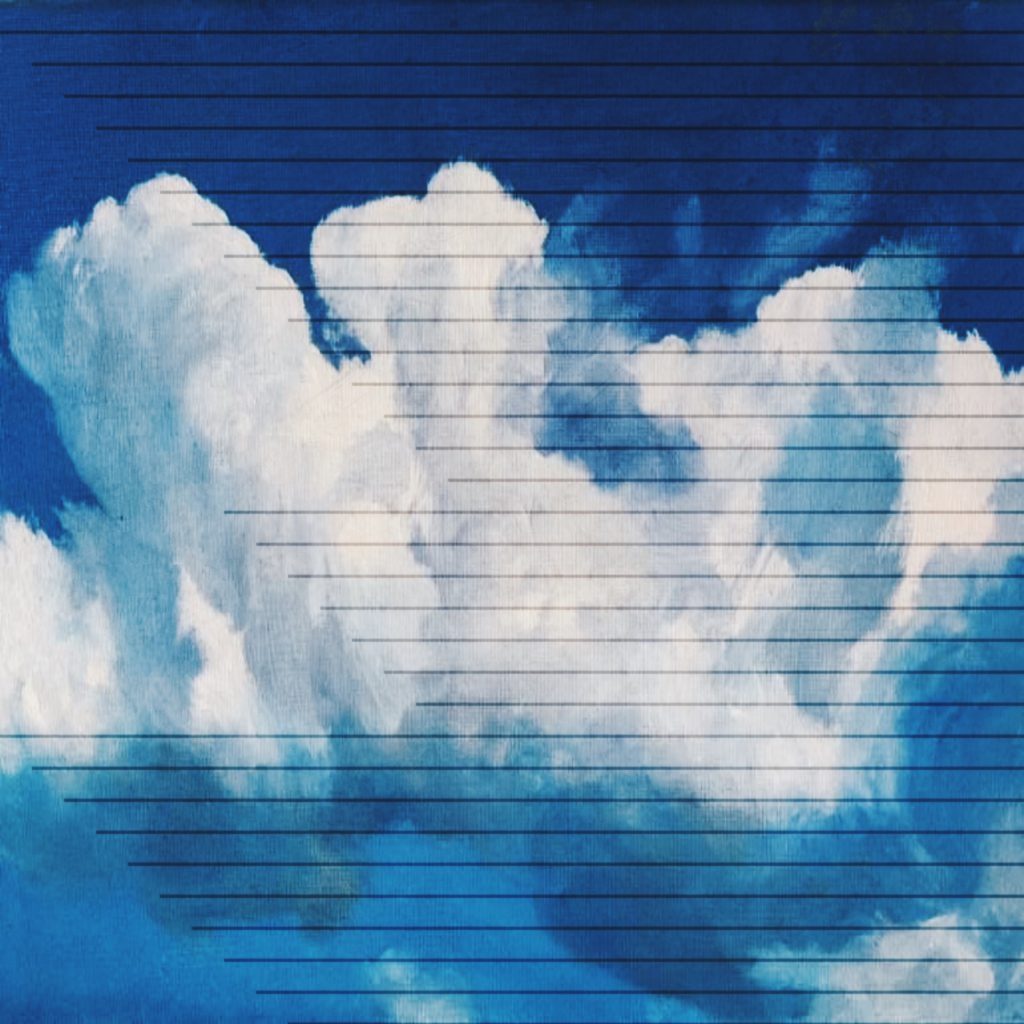 Album Art By Soul▲Craft
Right out of the gate, it's clear that things aren't as they appear. While there may be an element of those "weather channel vibes" buried within, the notes hit harder, they hit faster, and there are simply just more of them.
Indeed, we briefly picked Soul▲Craft's brain about this very aspect, with their goals for the project outlining this overwhelming volume of notes.
"My particular approach with this one, I wanted a clearly defined theme as well as a specific and evocative sound palette. I also wanted a minimalism in the number of instruments used. So you know, no like 50 instruments or layers existing in a song. And finally, an attempt at a sort of virtuosity (for lack of a better word). Playing parts that were challenging and that were a little more difficult than I might approach in a different context."
While the opener, "earth song", unfolds to the calming swell of a coming breeze, this quickly gives way to a rapid beat, offering up a quirky melody that almost sounds like something out of a Canadian children's broadcast. It also makes it very clear that the tracks on the album are keen on having core identifying melodies for themselves. While the album has a tonal throughline, each track comes off as a microcosm of the whole, but with something unique to say on it's own.

Which is why the next track, "altocumulus maximatus", is such a curious follow-up. The tempo feels almost identical to the opener on the surface, but the synths layered over it offer such a toned-down melody that the track's overall speed feels much more calm and relaxed. It almost feels more in line with a traditional climatewave sound, especially if you were to mute the drum track.
And then "gradient cumulonimbus" takes what appears to be the melody from the previous track and speeds that up while slowing the driving tempo of the track down. The inversion of elements between track two and three are a completely unexpected move. And it rather brilliantly allows them to have individual identities, but perhaps more interestingly, cohesion through unification. The first portion of the album concludes with "tilling shadow crops," which feels like a further reshuffling of the elements that have been played with to this point.
However, a new storm swoops in, shoving the sounds we've been hearing for the past 15 minutes aside. Instead, "snowed all night" brings in the barren, bassy rumble of a lone synth. A melody starts to build out of these darker elements, but the storm seems to have been able to hold the original sounds at bay for only so long. The back half of the track sees additional synth layers and a percussive rhythm start to slowly creep their way back in, which is carried through to "arcticus cirrostratus." Some of the dark sounds linger for a time, but a drum track comes to the forefront as well as what seems to be a plucked instrument of some sort, carrying the most optimistic tune on the whole album. The melody has such a distinctly hopeful quality, it's hard not to smile.
Maybe that joy isn't meant to last, though— "column of smoke" brings not just a foreboding title, but such heavily distorted synths that the track dabbles in darkwave at points before clawing its way back out of the muck, trying to regain that hopefulness. The sun never manages to shine through quite as much as it once did, but some optimism is able to creep back into the music just in time for "nox atra" to offer a pallet cleanse of sorts. The rain pattering at the start gives way to yet more optimistic music, though in a more forlorn and somber fashion. It feels like we've reached the end of the storm and things are starting to improve.
If "nox atra" provided what could be considered after the storm, the title track feels like an entirely different place altogether. There's a particular melody, absolutely striking and wholly alien from what we've heard before. It's hard to truly describe, but it conjures a mental image of soundwaves in the shape of a boomerang, notes moving back and forth across that shape. The sting has an almost visceral hook to it.
And then the title track gives way to "Earth's spiral closing (new earth version)", the lead single that has easily the most front-and-center percussion on the album. All the disparate elements of the release coalesce into one high-energy sequence absolutely hellbent on putting a spring in your step. The energy on this penultimate tune is downright infectious, which is perhaps why it's for the best the release doesn't jarringly jump straight to a somber farewell to close out the album. The drums remain a central focus on "vapor terrae," but the energy slowly ebbs from the track as the album winds down. The synths bray one final time, the lights come up, the curtains fall, and all that remains is a faint whistling of wind.
The album is an absolute treat from start to finish, and while some of the tracks may provide emotional whiplash, the tonal consistency of the project is admirable and leaves a lasting impact on the listener— and ideally will continue to do so through all subsequent listens.
If Invidia tropicae sounds right up your alley, we are pleased to say that the album drops December 19th at Pacific Plaza Records, so you don't have long to wait!
endless cliffs ltd.
Get The Album!
Favorite Track: Snowed all night