Quick Look
"…Is This It?"

BY:

Valet Girls
Written by:
Matsu
Published: August 16th, 2021

Constructed with seamless loops and a love for the classic compositions of early vaporwave, Valet Girls' "…Is This It?" manages to evoke a sound that feels both longing and haunting in its tone. With a mixture of subtly crushed vocals and impeccably selected chorus sections for its structure, Valet Girls manages to add another compelling addition to the recent string of releases within the second renaissance of classic vapor.
The sample selections are diverse, but are edited in a way that seamlessly connects them. Furthermore, the ways in which they are cut harken back to simpler, bridge and chorus based compositions from earlier years. However, there's still a wide selection of sounds explored, from the simpler loop and bridge structure of "bedroom-colored glasses" to the more eccojams-reminiscent reverberation utilized within "underground pop civilization".
Favorite Track: bedroom-colored glasses
Get The Album!
Written by: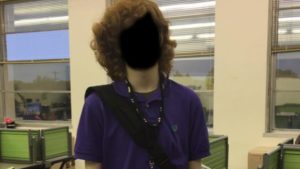 Copy Editing By: Cerulea_d.lux