EVENT COVERAGE
Male Tears' RETURN to the Live Stage!
Event date:

April 30th, 2021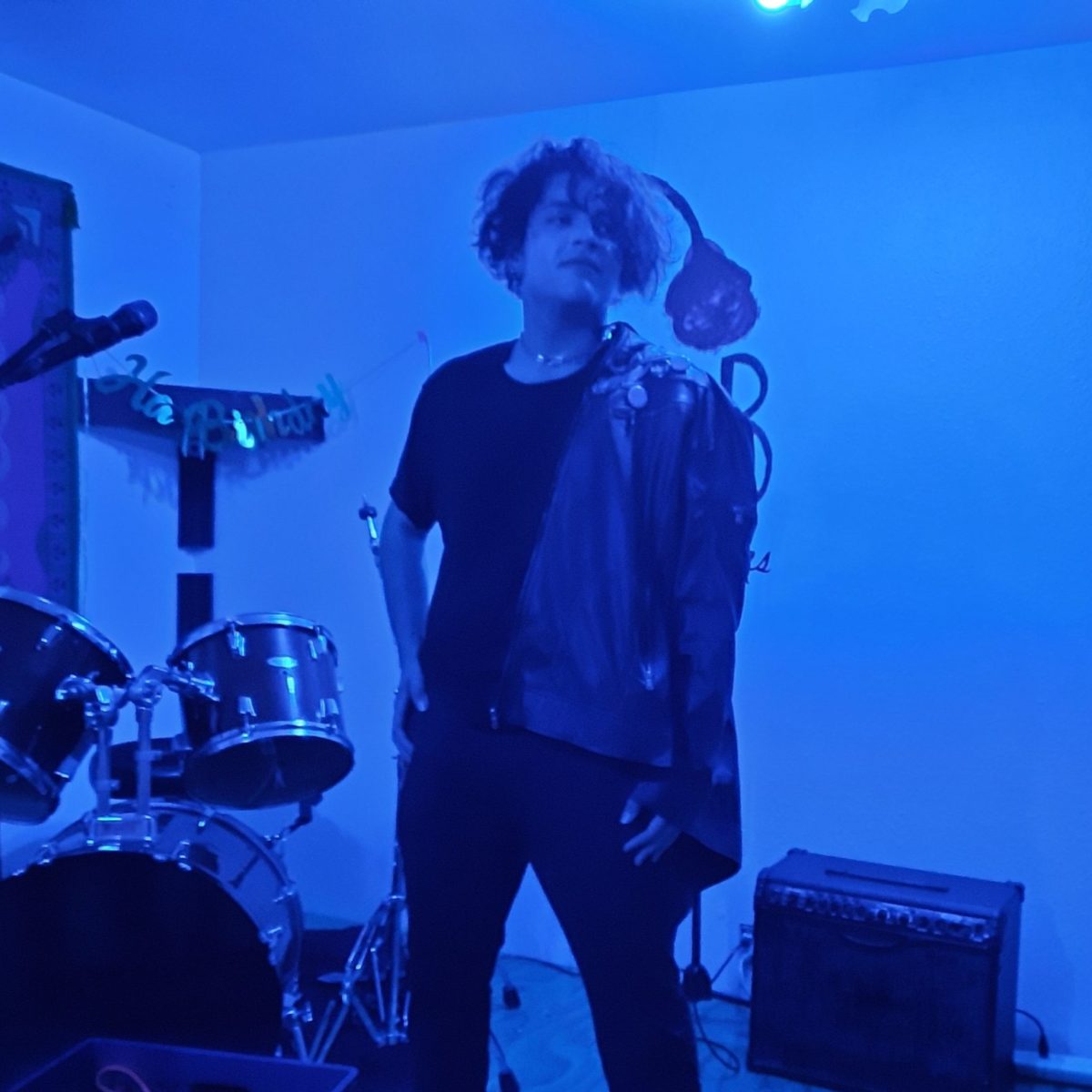 On April 30, bedroom-pop artist James Edwards, known onstage as Male Tears , made waves at the T.O.F.U. Birthday Bash, a predominantly punk show in Tustin, in his first live performance post-pandemic.
Around 60 people showed up at the B&B Music Studio, a bedroom-sized room tucked away in a strip mall on North Tustin Ave, a turnout that defied audience members' expectations.
The lineup included local bands Kickz, Narc, Raccoon Union, Light Dazed, T.O.F.U., and Male Tears. The catchy 80's synth tunes from his set contrasted the guitar-based grunge/punk bands that performed throughout the night. However, his place within the show made sense within the context of his career and style.
All of Edwards' albums are released on vaporwave labels like Pacific Plaza, Business Casual, and Power Lunch. While many would hesitate to identify Male Tears music as belonging within the genre of vaporwave, Edwards felt as though he fit right into the emerging and highly relevant scene. His 80s inspired pop albums resemble many of the songs heavily sampled by vaporwave artists, and the community has welcomed him wholly.
In the same vein, while Edwards' music does not fit squarely within the punk genre, his music has the same DIY quality that defines punk. He is constantly placing himself within genre-adjacent bands. On May 15, he opened for Camlann, a dark disco band hailing from Jakarta, Indonesia.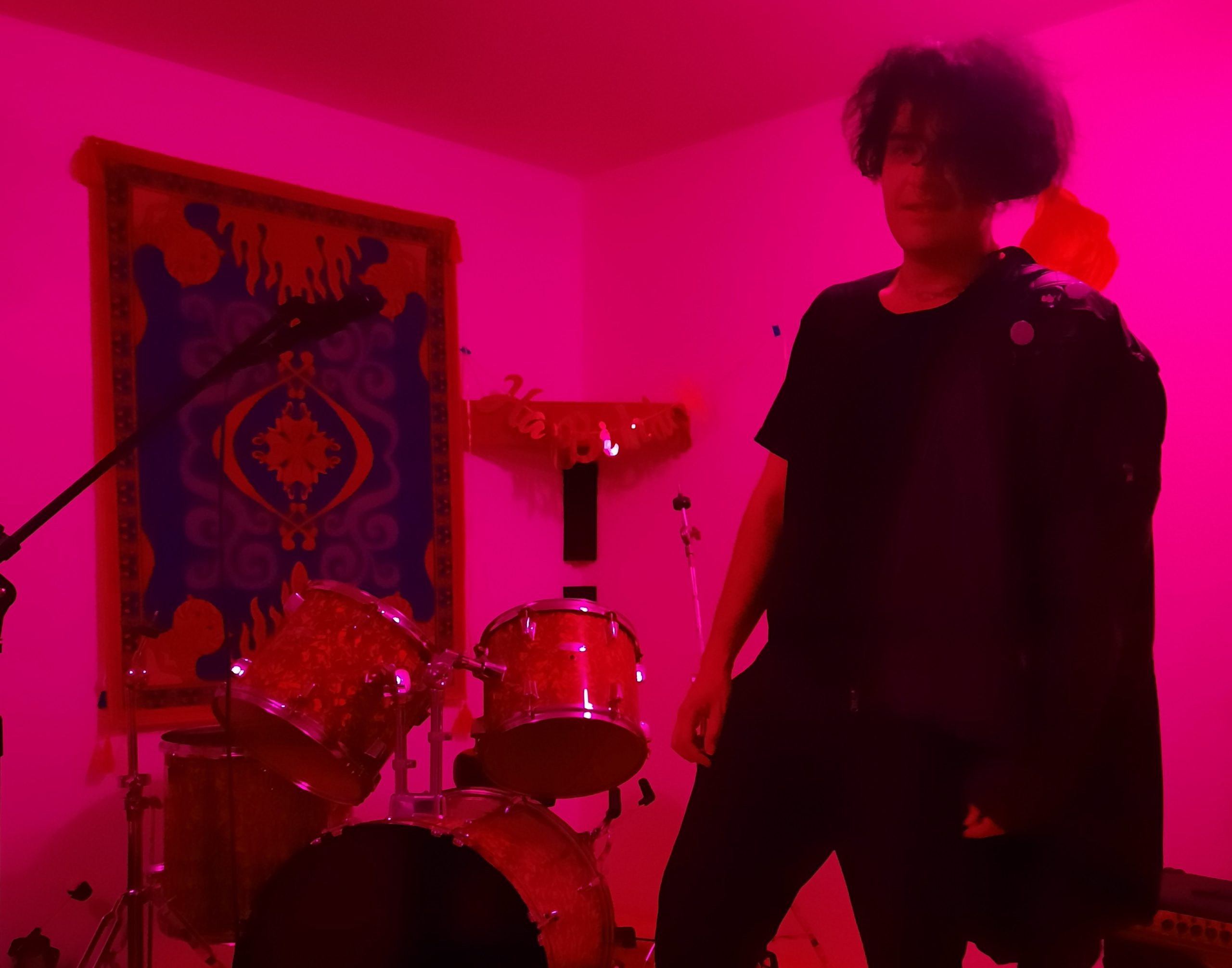 When asked about his position within the vaporwave scene, Edwards said, "I thought, "Yeah, this is the appropriate bandwagon, this is where I should plop myself." I don't think vaporwave is a very strict term, I mean vaporwave is an art movement. I think that anyone can just come in and succeed if they really want to."
The idea for the concert took place when all three members of T.O.F.U. had their birthdays coincide within the same week. In accordance with the theme, the venue was littered with helium balloons and guests were handed cone hats as their tickets.
The event marked the second concert for the surf punk band born from a drunken night out at Denny's.
"We all just show up and do whatever we want," said T.O.F.U. member Genesis Gonzalez.
When they went on to perform, the crowd reacted positively to their improvisation and chaotic energy, forming mosh pits within the crowd.
Male Tears was the last act of the night. Originally intending to go on at 10 p.m., extended sets and delayed performances set his performance back until 1 a.m. The crowd had begun to wane, yet those who did stay brought high energy to the performance. In opposition to the mosh pits of earlier bands, Male Tears brought his audience to jump and dance to tracks from his latest self-titled album , released on February 14, 2021. One man went as far as to dance with his dog to the music. At the end of his set, the audience asked for an encore.
"It's a way different thing than performing in front of the likes of people sitting at home in front of their computer, it can be a thousand times better or a thousands times worse," Edwards said. "I happened to have lucked out today."
In his post-show interview, Male Tears revealed that he was working on new music.
"The time is now for the second renaissance, now that we've all come out of the caves," said Edwards, referring to a potential new wave of creativity emerging post-pandemic.
Many audience members remarked that they did not expect such a huge turn out. The enthusiasm for the bands that performed was a hopeful symbol of a return to normalcy as performers have been forced to conduct virtual performances throughout the pandemic.
It showed that there is a thirst amongst music enthusiasts to return to the live stage and feel the energy of the crowd again. The show marked the beginning of several performances Edwards planned for the coming months. He performed live at a small goth show in Los Angeles on May 16. He performs again at the Spring Dreams Music Fest on May 29.
"I'm pretty fulfilled," said Edwards at the end of the night. "The people that understood came, and that was great. I'm glad that people were there liking it."
Check out Male Tears below!
Written by:
Copy Editing By: Darkfez