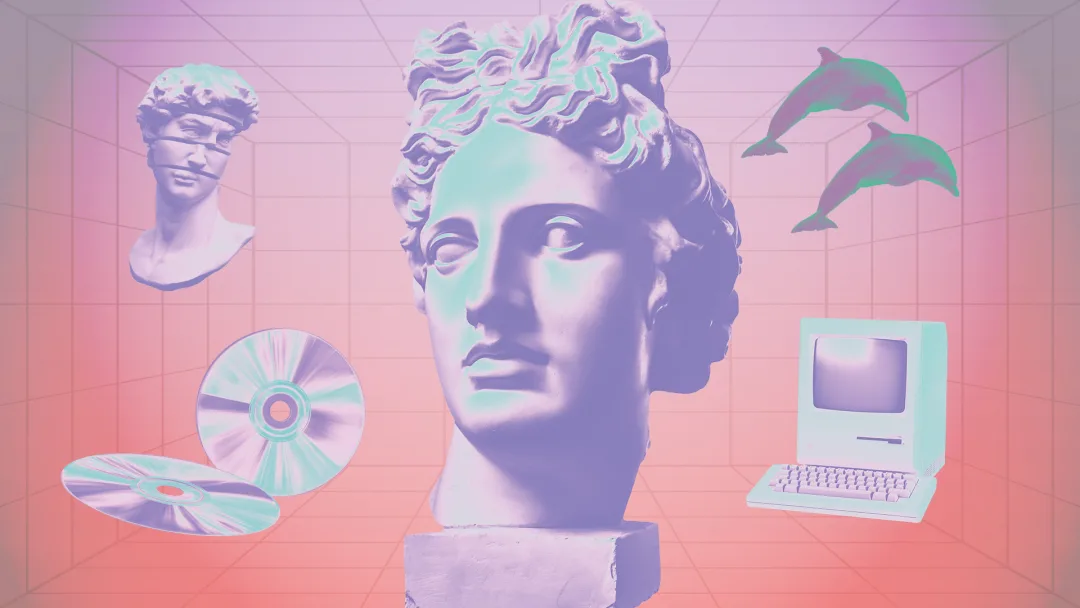 FEATURE
Utopia District's 2021 Vaporwave Selections
Celebrating the wonderful work by vaporwave and adjacent artists from 2021!
Published January 12, 2022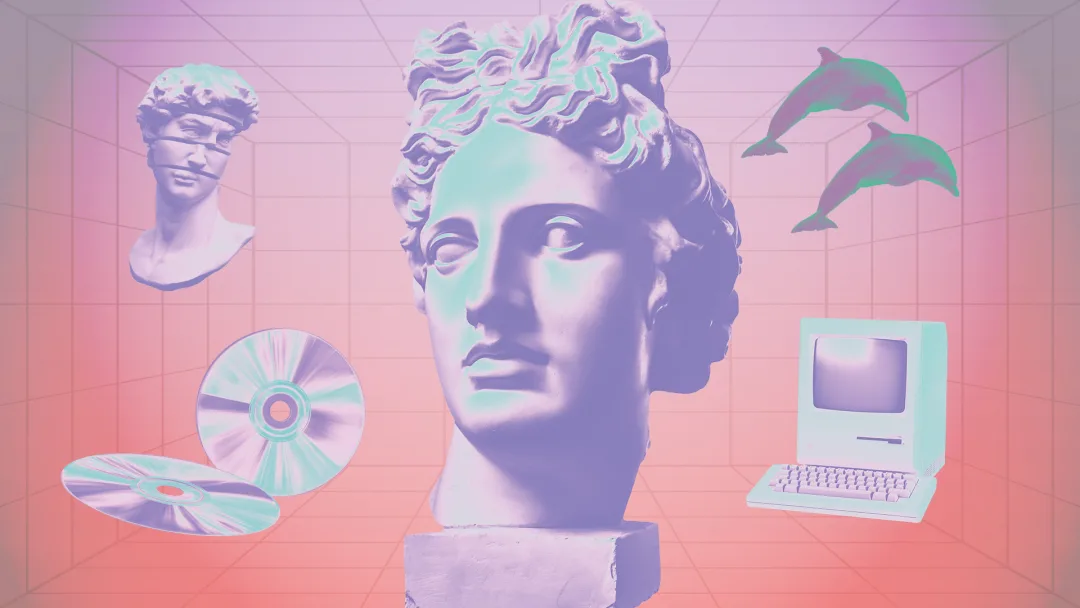 A toast to some of our favorite vaporwave, future funk, and adjacent albums from 2021, chosen by the vaporwave community! Take a moment and peruse some of what we think were the best albums from 2021!
For reading accompaniment, check out our latest podcast episode where we discuss the
article and celebrate the vaporwave of 2021!
Utopia District Podcast – Episode 9
NOTE: Clicking on an album cover will open the full album in a new tab!
≋ABYSSYALL ≋◯≋ SEA≋ – Utopia District Team
Late Night TV by EtheReal Media™
The current chaos of the world can be overwhelming, so the beautiful simplicity of L a t e N i g h t T V makes for a relaxing getaway. The warmth of fuzzy TV static over soft instrumentals creates a soothing atmosphere throughout the short album. Like the blurred city lights on the cover, a hazy cloud of comfort takes hold in each track.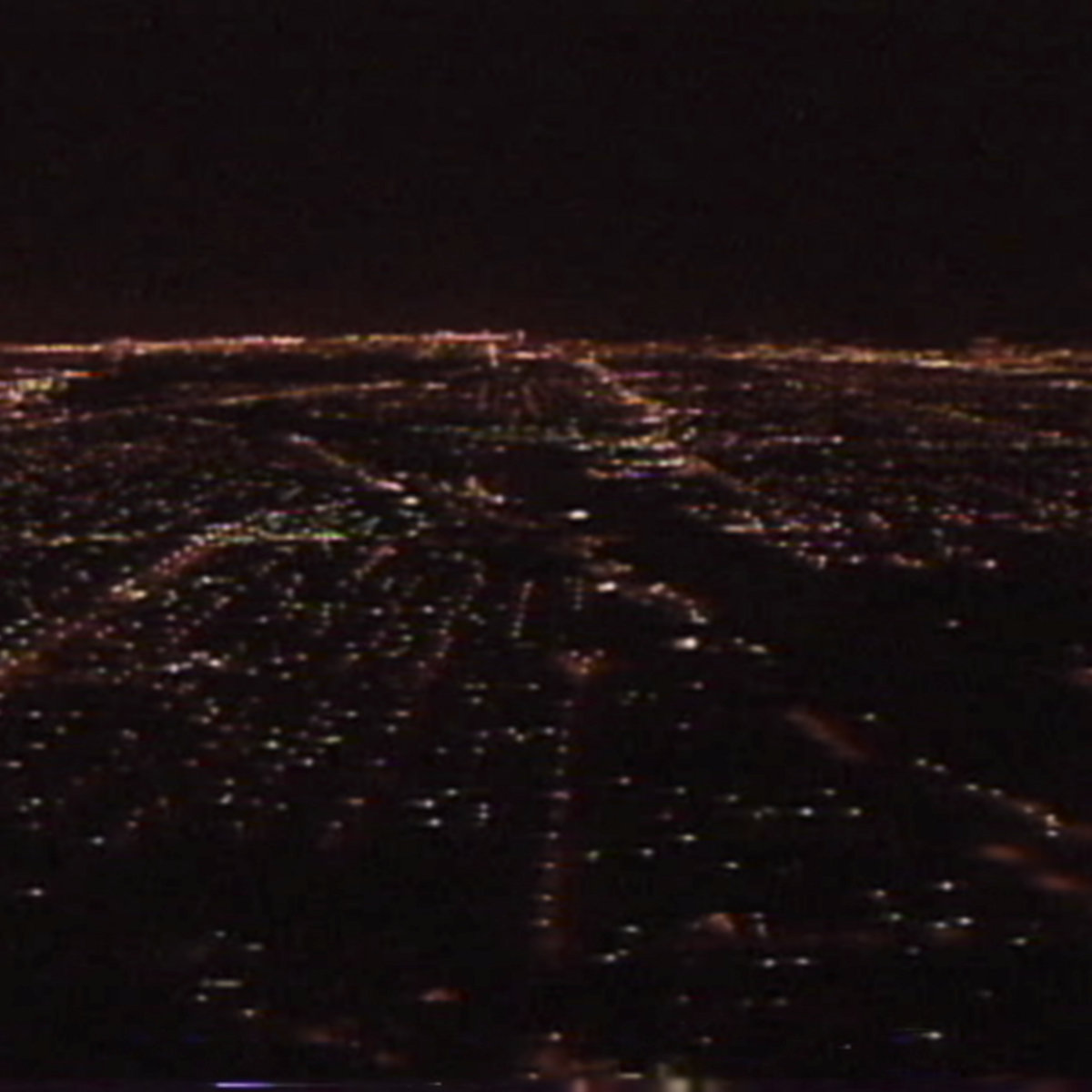 Favorite Track: C a t h o d e R a y s
ActuallyNotBill – Utopia District Team
essentials II (mixtape) by waterfront dining
When you've been producing upwards of 50 projects a year since the mid-2010s, it's safe to say a short retrospective or two wouldn't hurt. Longtime vapor progenitor waterfront dining has given us two such examples of these projects, with the latter compilation, essentials II, hitting Bandcamp in 2021. The delicate sounds of late-millennium pop and R&B are heard in droves here as always, all wrapped up in a digestible package that chronicles just a small portion of this icon's immense discography.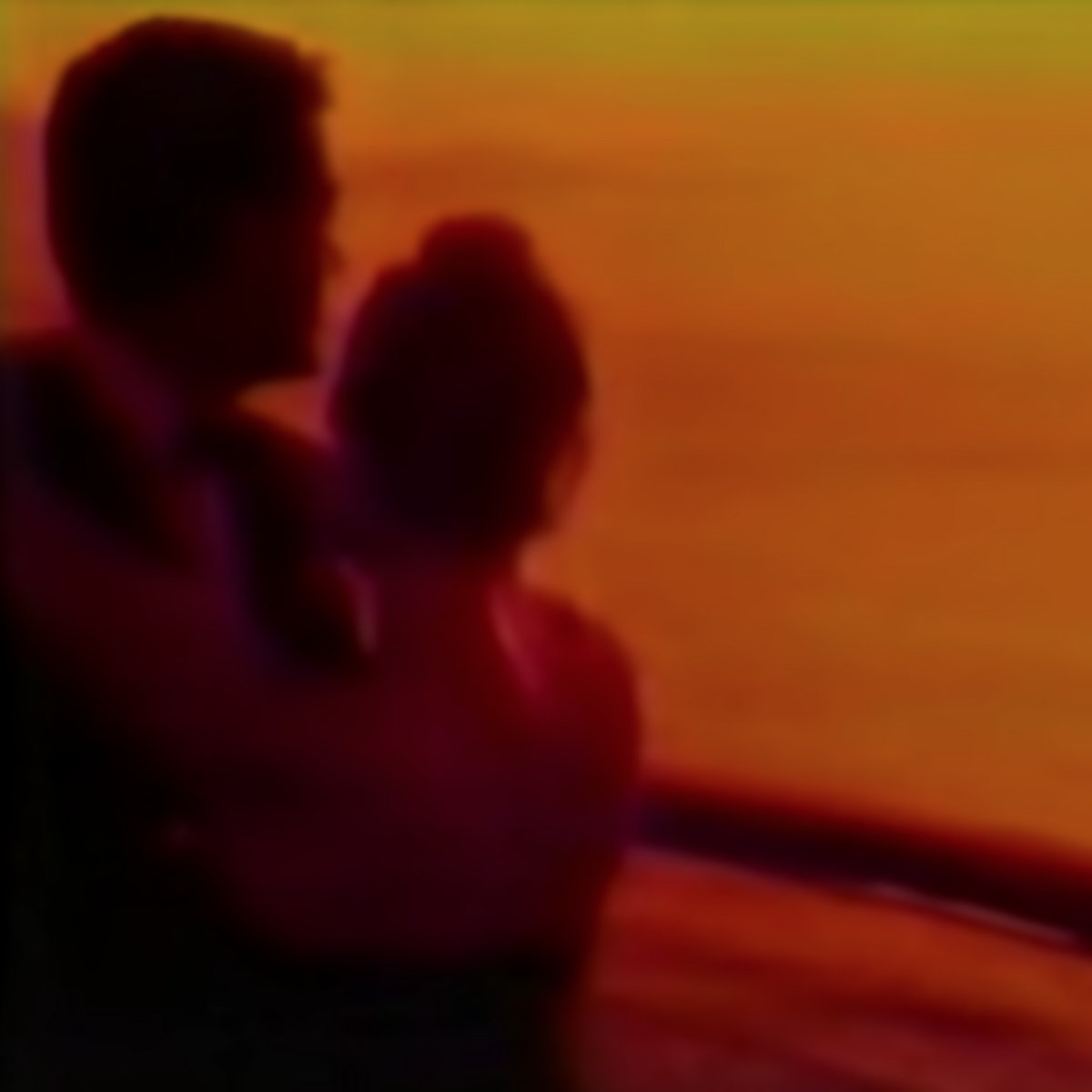 Favorite Track: Part 2
PARADISEပေါ်တယ်PORTAL by Vįr+üål Åįrßñß & h º r ¡ z º n щ ¡ r e l e s s
Both artists work to compliment each other on this beachside, mallsoft journey. Vįr+üål Åįrßñß provides an atmospheric blend of ambient mallsoft while h º r ¡ z º n щ ¡ r e l e s s offers a more rhythmic style of track that stays in your head long after listening. I fell in love with both artists in 2021 and this album was a huge reason why.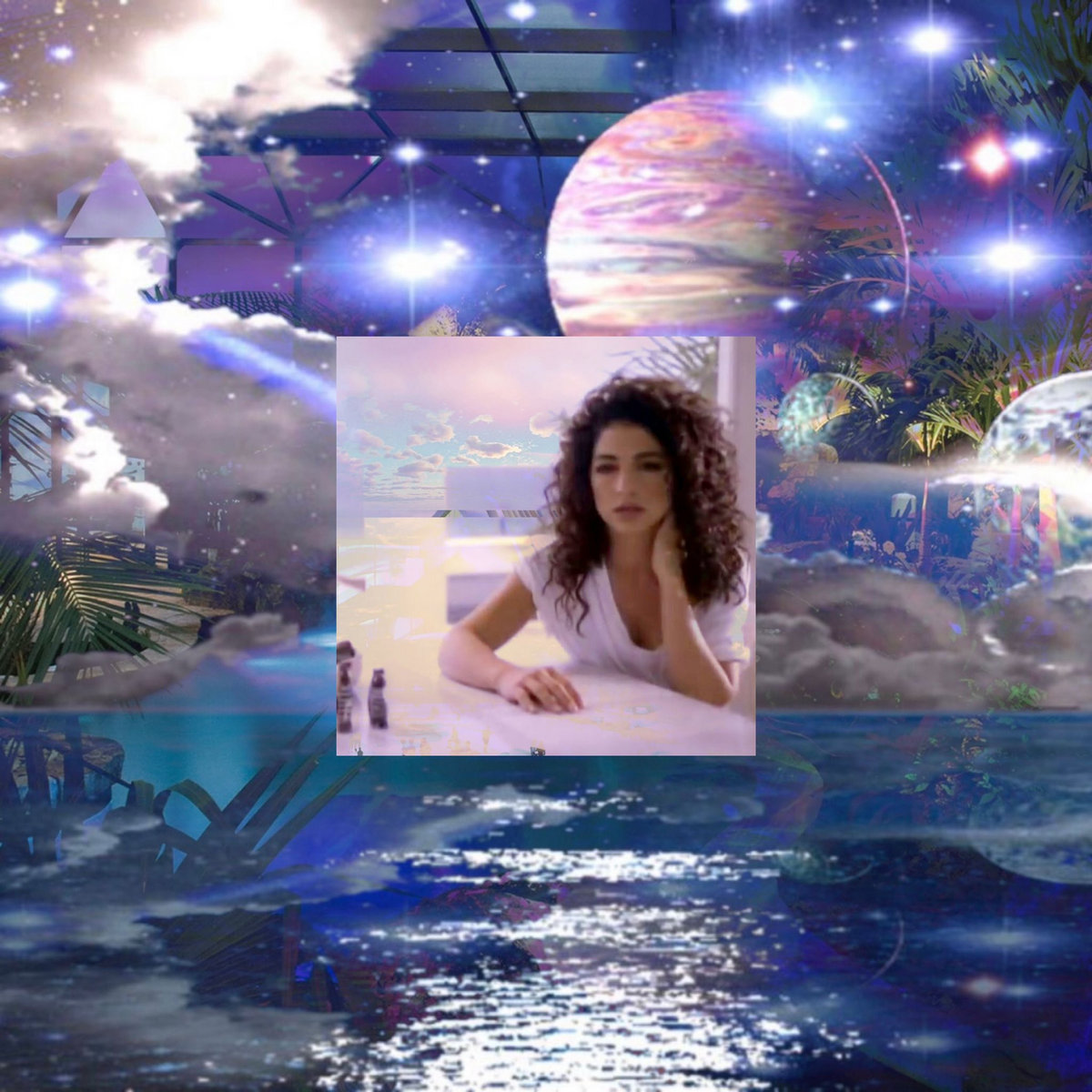 Favorite Track: Vįr+üål Åįrßñß – ✻ ✼ ✽ L0vįng❧Y0u ✻ ✼ ✽
Illuminations by FM Skyline
The album's Venetian flair and early 3D-renders in its artwork help set the stage for a whimsical, yet delicate ballad of a creative and well written soundscape; Sit back and enjoy this romantic vapor performance 🎭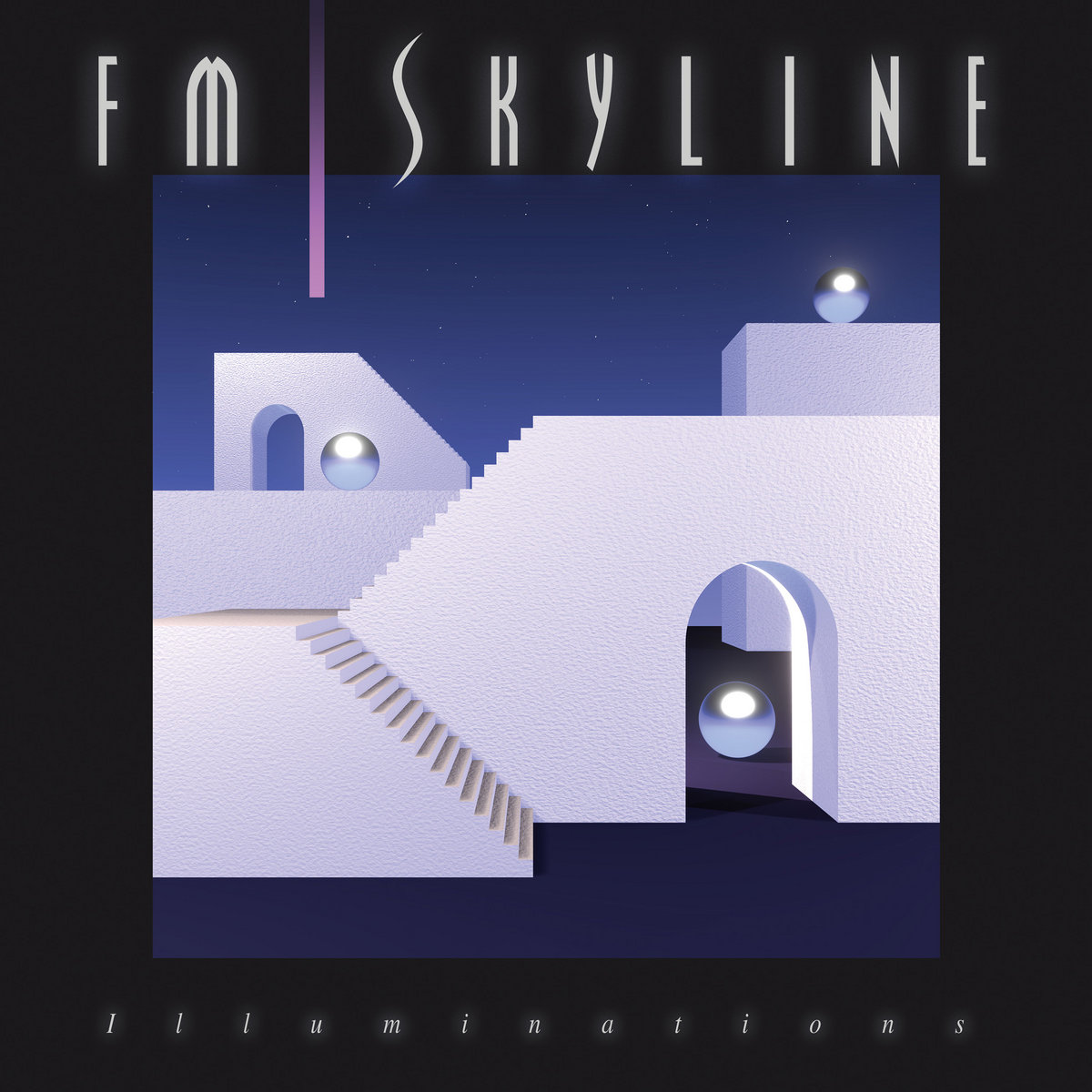 Favorite Track: Harlequin
World Guide by 天気予報
Asutenki's World Guide albums have always appealed to me (1987 Weather Guide is one of my favorite vapor-adjacent releases), so when he announced he would be releasing an album every day of December, I was hoping for some gems. He really knocked it out of the park with World Guide! Expertly produced funky quasi-signalwave really hits different when you're having a bad day. I'd highly suggest checking this one out primarily for the samples used, as well as the kick and claps that are present in most tracks.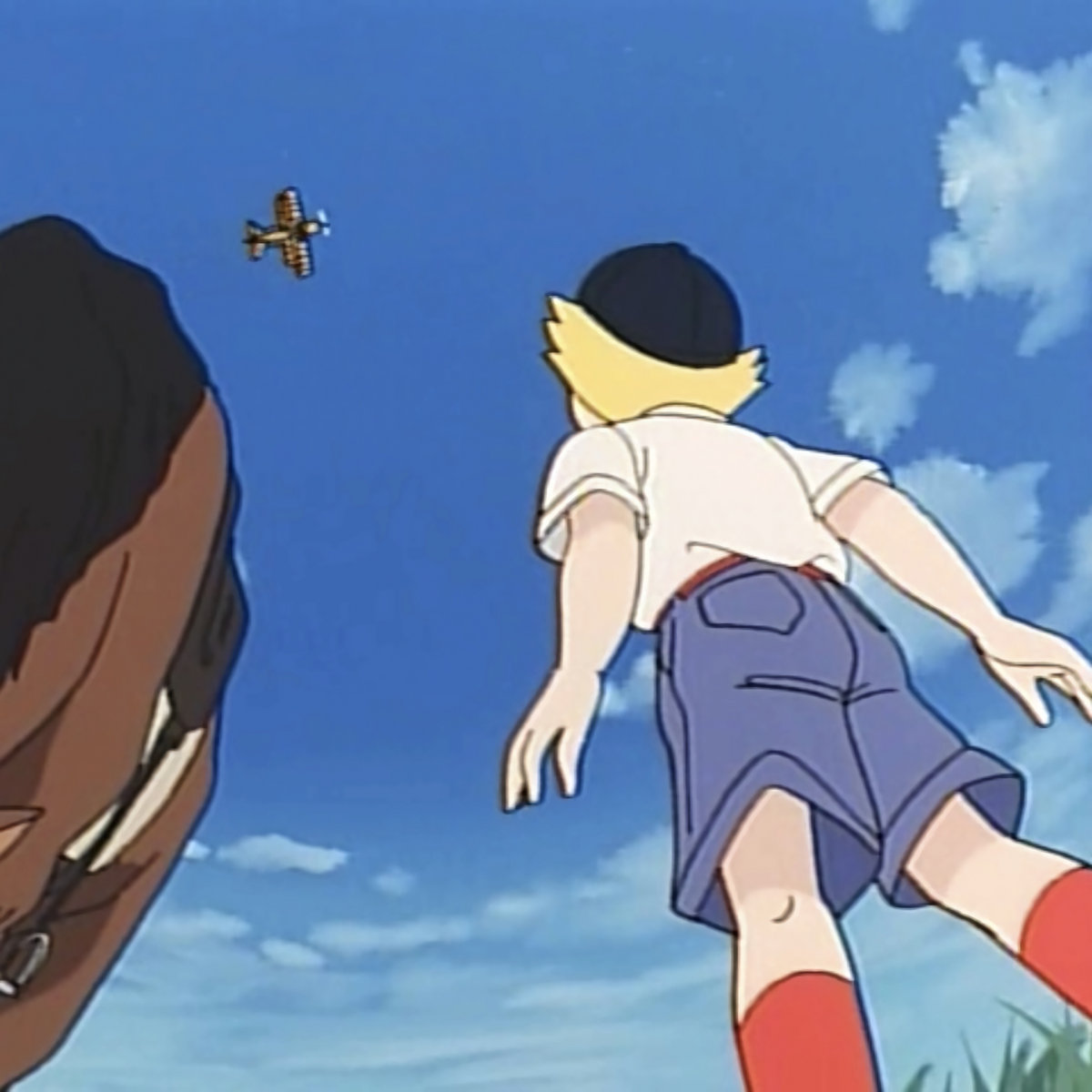 Favorite Parliament Feeling
Big Finger Ro – Utopia District Team
The Age of the Saucers by Hollywood Burns
Hollywood Burns have yet again captured the excitement, the darkness and general intensity of an alien invasion movie in this, their sophomore album. Demonstrating a versatility not many other artists can boast of, HB cover a wide range of emotions, from the tranquil and meditative sections in "A Moment of Bliss," to the smarmy terror of "Saturday Night Screamer," and the heady Scorpions-like excitement of "Skylords." All of this is unified by smooth and melodic synth sections, paired with merciless guitar passages, creating that signature dramatic sound.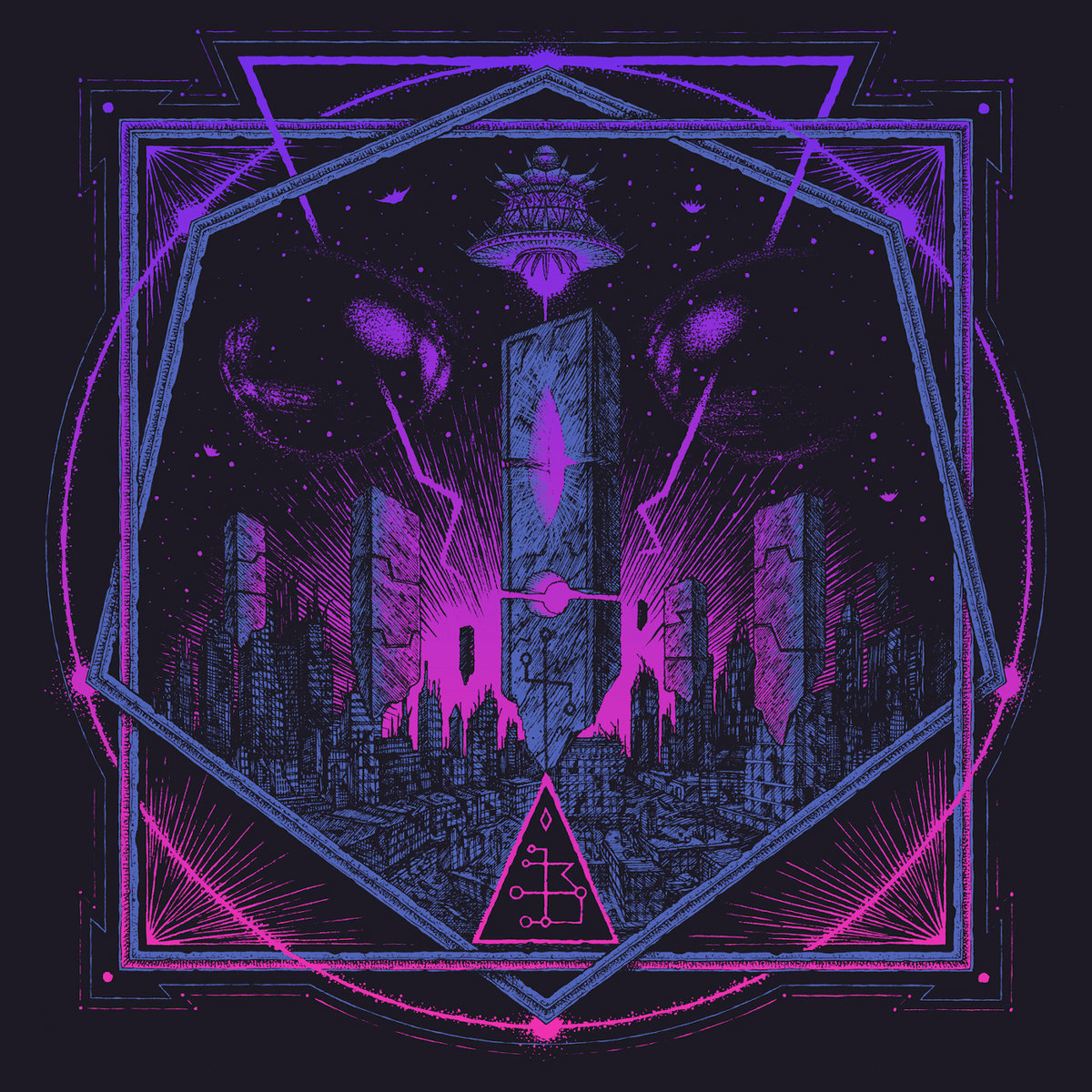 Favorite Track: Skylords
Quark Expresso by Quark Expresso
An incredible and, (unfortunately) criminally overlooked album that masterfully utilizes ultra high quality sound effects, textures, blips, and samples to create a warm and mysterious atmosphere. The highly intricate production on each individual element in the mix keeps even the most minimalist tracks interesting and completely captivating. Truly an amazing and unique listen!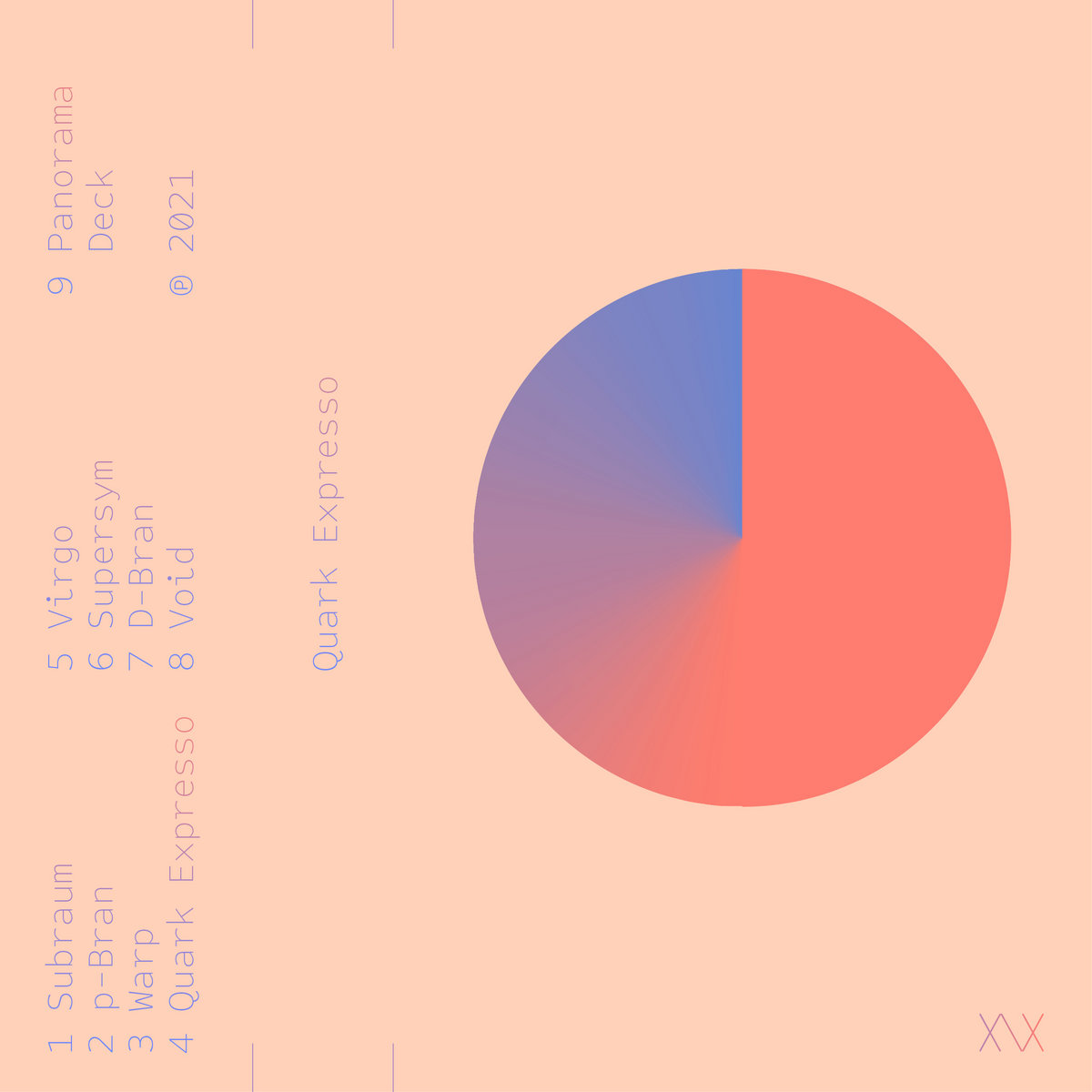 Favorite Track: Quark Expresso
C A S I N O – Utopia District Team
Garden of Accrescent Vistas by Bathroom Plants
Vaporwave has a reputation for being two things: lazy and depressing. It is awesome to come across an album that is neither of these things. This album paints a musical soundscape that is only found on some of the best works of the genre and has a sound unlike anything else I have heard in the scene. For synthesizer fans, this should be mandatory listening, as Bathroom Plants puts the instrument through its paces in every imaginable way, to create a future that seems bright, hopeful, and with any luck, COVID free. With this relatively new artist putting out work that sounds like it came from a veteran, I cannot wait to see what he comes out with next.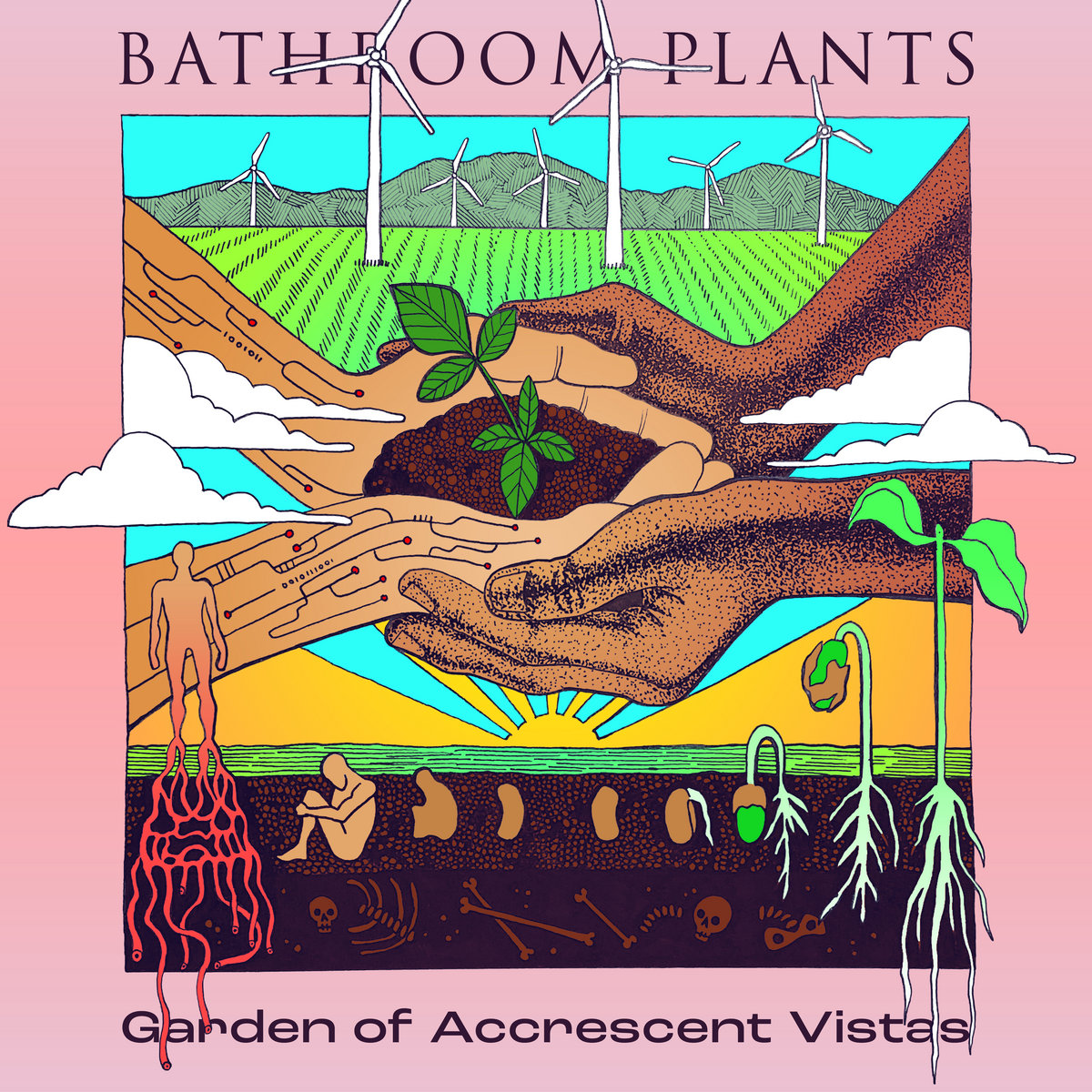 Favorite Track: Telepathic Pathways of Love
Faded Memories by Monodrone
There've been a lot of great vaporwave albums this year. I wish I didn't have to choose just one, but I think this is one that I've enjoyed the most and would definitely recommend checking out. It's got some fantastic jazzy vibes throughout and a nice Sade remix at the end. In my opinion, it's one of the best so far in the fairly new "barber beats" genre.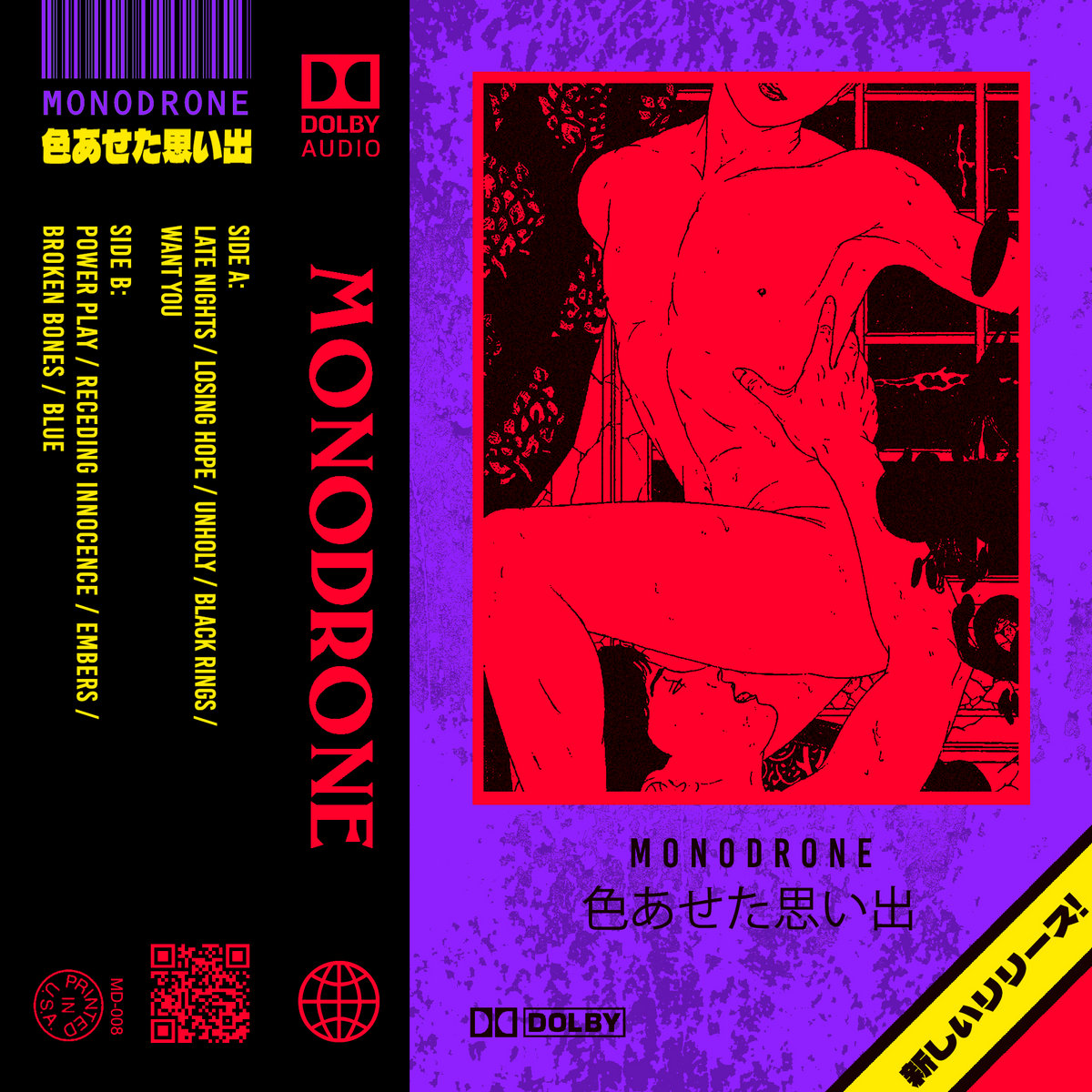 Favorite Track: Late Nights
Cold Nite Satellite Jams by Cube Underlord and Late Arcane
This album, produced by two of my very good friends, completely knocked me out the first time I heard it, because it instantly transported me back to 2016 when I had just discovered vaporwave and listened to Chuck Person's Eccojams for the first time. It fills a spot in my heart that I feel like a lot of vaporwave albums nowadays fail to reach. Hazy, disjointed, nostalgic, half-recognizable, glitchy, uncanny, and at times, touching and comforting. The only other album that filled that spot for me in 2021 was death's dynamic shroud.wmv's Sleepless, which has similar qualities, but Cold Nite wins by a slim margin. It's a shame, I feel like it went a bit under the radar! Makes me wonder how many other vapor gems are hiding out there.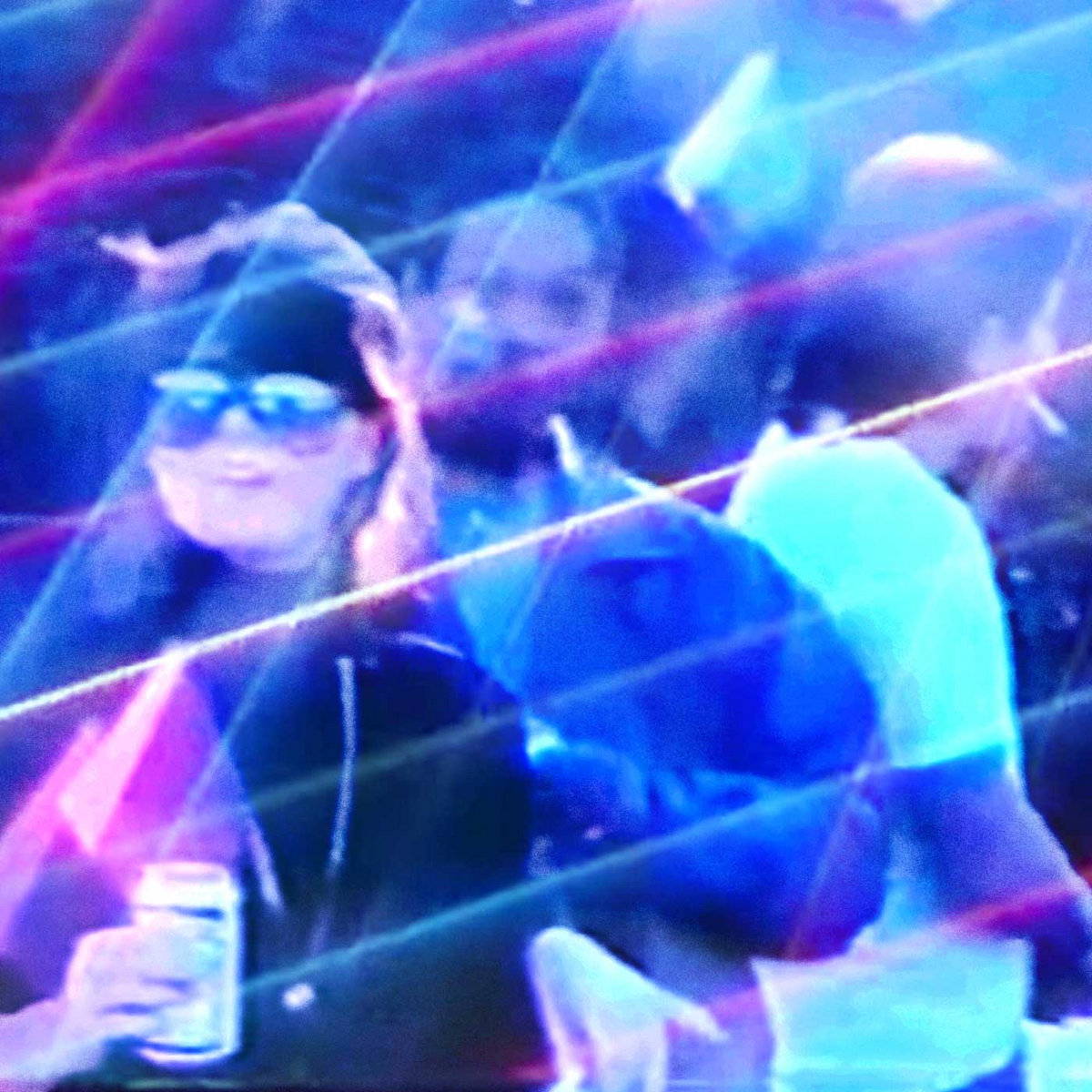 Favorite Track: Nothing
CCTV – Utopia District Team
Faith In Persona by Death's Dynamic Shround.wmv
Faith in Persona is a masterclass in sample-based composition. It's an instant vaporwave classic for the modern age, yet simultaneously one that transcends the genre. DDS has mined gold from their source material, and with it, created a cohesive and unexplored world that only gets richer with repeated listens.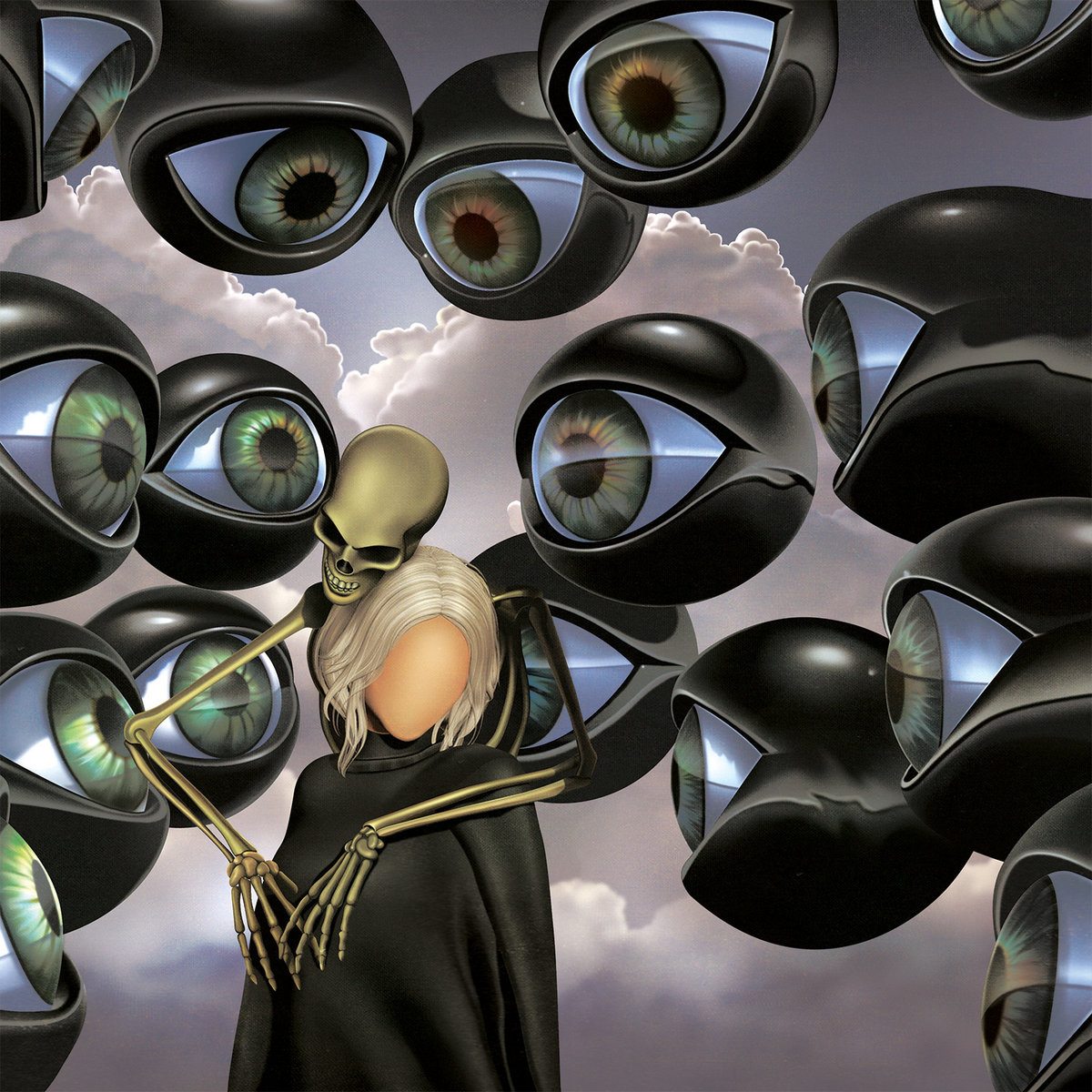 Favorite Track: Telepathic Pathways of Love
This album is a fantastic example of the 'vaporwave zero' genre which seems to be an upcoming genre based on lots of vaporwave mixed with breakbeat/jungle era music. This album shows a fantastic use of samples mixed with original music and Simple Syrup shows an absolute mastery of the sample-based and sample-free music games.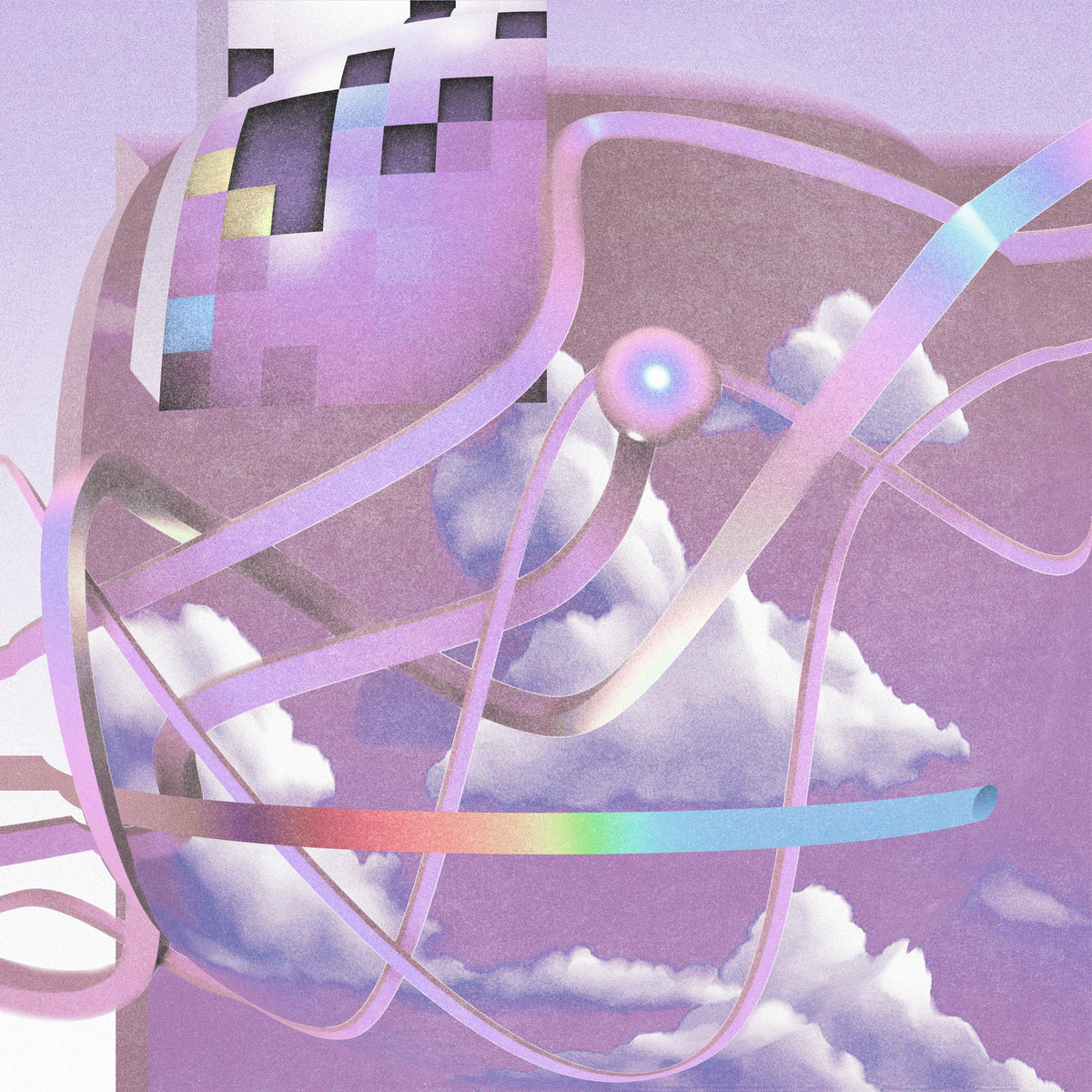 Like what you're reading? Check out Pad Chennington's Top 5 Vaporwave Albums of 2021!
Pad Chennington's Top 5 of 2021
Midnite Saboteur by DJ GULFWAR HEATMAP
You may be tempted to see the artist's Bandcamp and immediately dismiss this as yet another vaporwave-tagged shitpost album, but I promise you this is some of the finest party funk you've ever heard. DJ GULFWAR HEATMAP does an excellent job, combining vaporwave and his own unique brand of edm in a way that doesn't feel too much like one or the other. A particularly impressive skill of his is restructuring his samples to create new riffs (if you've sat in on his twitch streams as much as I have, you'll know how insane his chopping skills are). I really hope this producer becomes one of the big names to watch in 2022.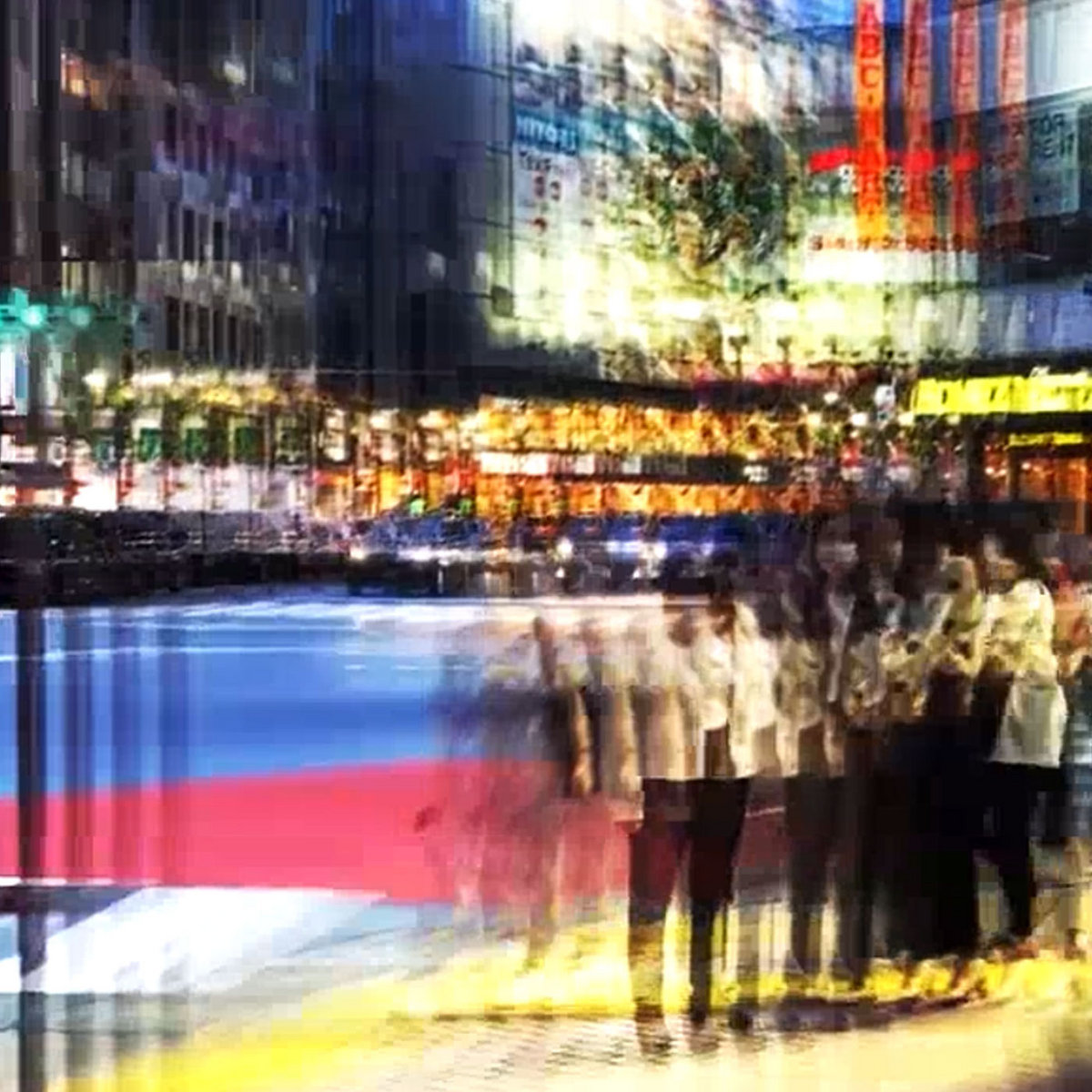 Favorite Track: Vision Quest XL
Midnight Deluxe by Unknown Caller
Lush ambience, simple production and that early late night lofi vibe, I love all of it. It never fails to take me on a trip.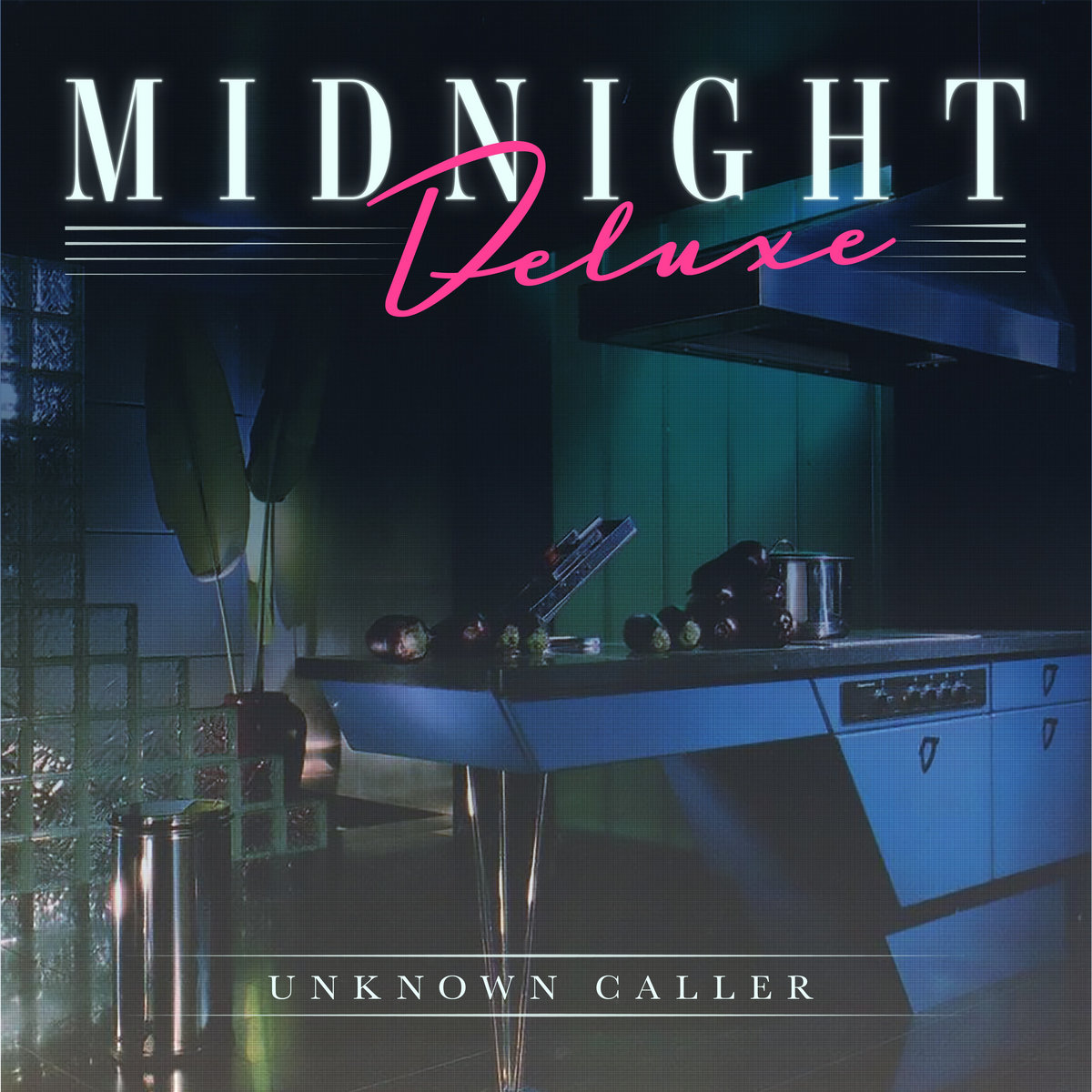 Favorite Track: Moonbeam
DemoDawg – Utopia District Team
Sounds from the Black Lodge: The Return – A Tribute to Twin Peaks, Vol. II
This is a massive album beautifully packaged on two cassettes. The art is phenomenal on the case, as is the printing on the cassettes themselves. As much as it pains me to admit, I walked into this album completely blind to Twin Peaks. I did not need to know anything about the series to enjoy this haunting sonic journey into the unknown. Driving beats lead you through steep tension as the album progresses. A very easy listen from start to finish, it was challenging for me to pick only one track I liked the most. I think this album has something for everyone, even if you are not familiar with the source inspiration. This album has given me the curiosity to check out Twin Peaks ASAP. My only regret was not picking up a physical copy when I had the chance.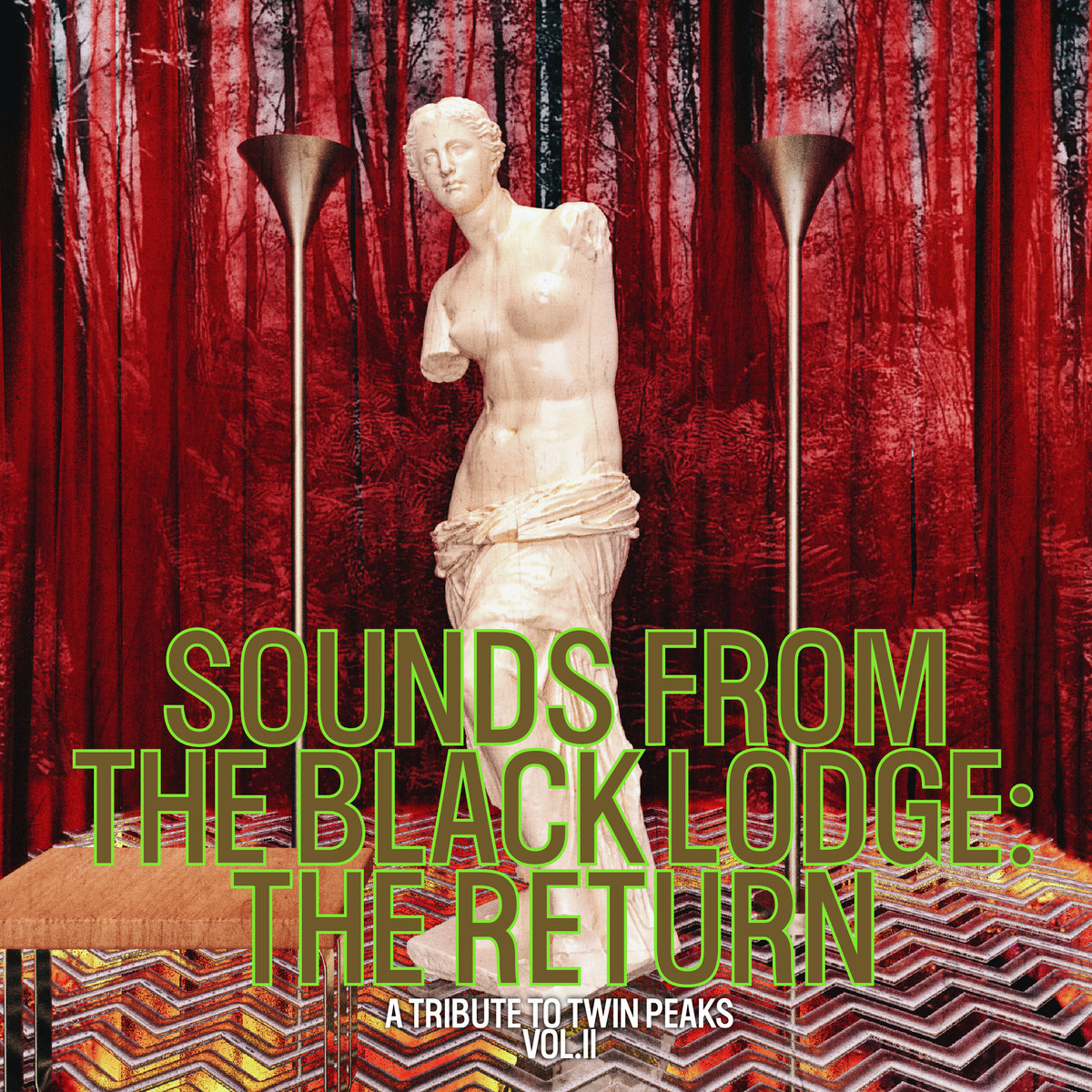 Favorite Track: Donor Lens – Miracle Lodge
DJ Nonn – Utopia District Team
Paradise Tension by Clean Slate
There is a biological phenomenon defined as the sensation of becoming rapidly immersed in cold water from a warm state: cold shock. Known as one of the most intense stimuli the body can encounter, it, oddly enough, opens the doorway for one of the most blissful as well. Recovery from cold shock by immersion in hot water replaces all that pain and panic with a serene sense of warmth and calm. Paradise Tension is cold shock for your ears. It lulls you with resonating nostalgic loops in classic vapor style, only to suddenly – sometimes mid-song – cut to dark, sadistic, glitched-out beats, like tripping from a cloud in heaven and plunging directly to hell. But with sin comes salvation, and when the euphonic melodies return they bring with them a sensation of pure ecstasy. Either of this album's two faces would be solid on their own. The sample-manipulation is superbly beautiful, and the glitch-breaks showcase supreme technical skill. But the artful tension between paradise and perdition elevate this to my vaporwave album of the year.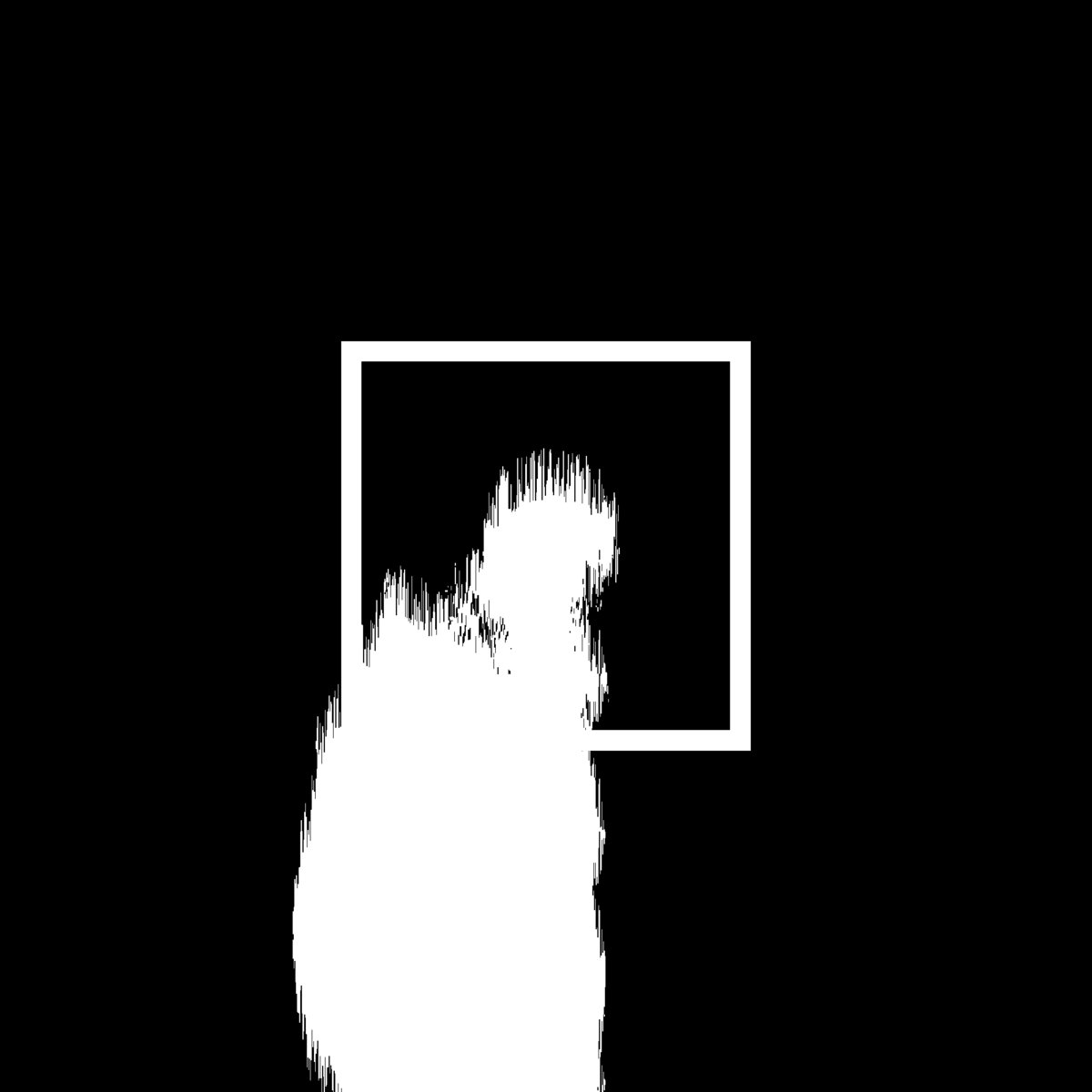 Favorite track: tutorial
☹ by One Mind Stand™
One Mind Stand has done a fantastic job creating some of the most creative mashups I've ever had the pleasure of listening to. There are so many different emotions being expressed through the songs at the same time but it all works so beautifully.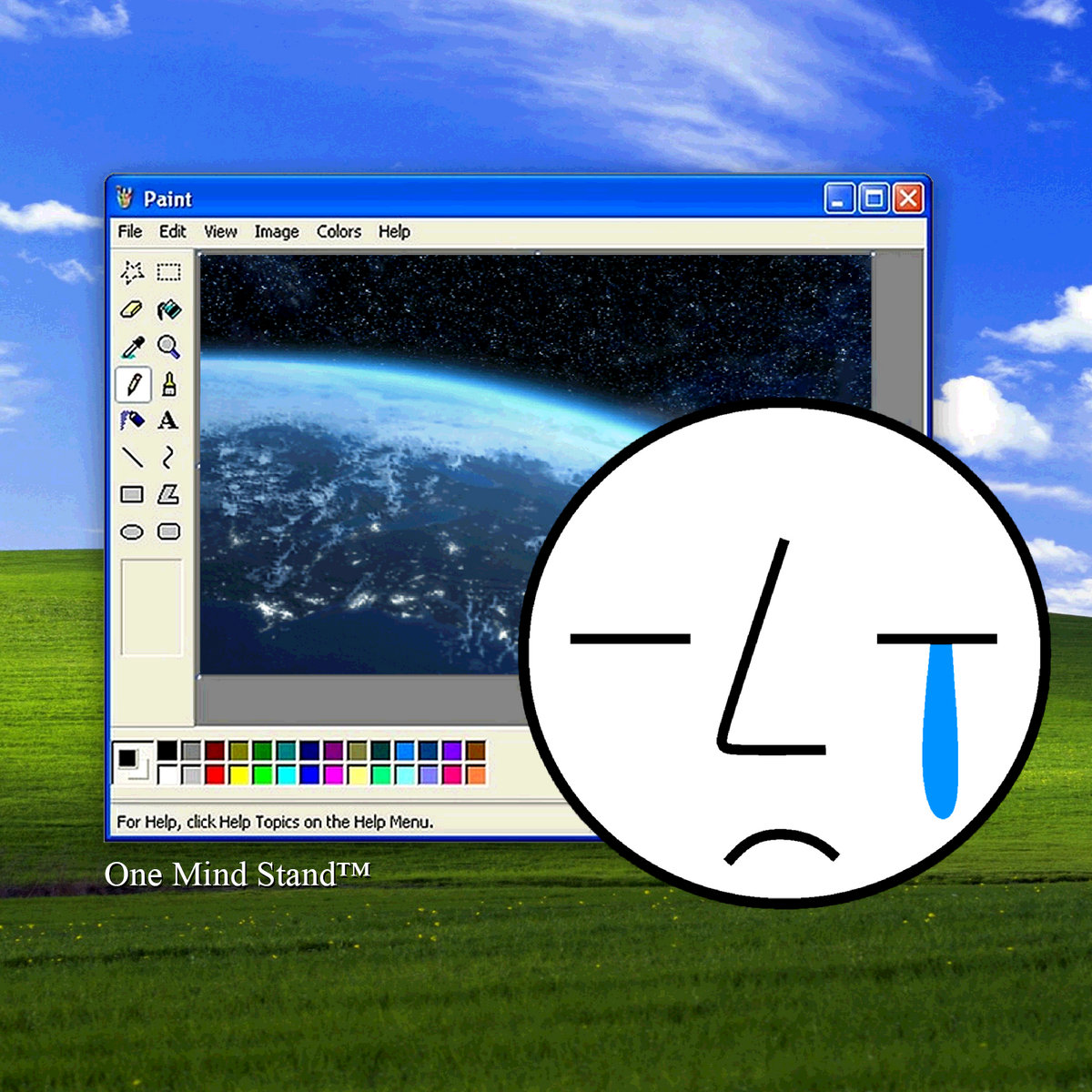 Favorite track: Slept in on your birthday
FAZBEAR BAND by FAZBEAR BAND
I imagined a FNAF inspired vaporwave album to be more ambient and horror-esque. This showed me a new light that art doesn't have to be taken for what it is most commonly known for. This really captured the timeline of the games story rather than the horror of the games themselves. Brilliantly well done alternate perspective.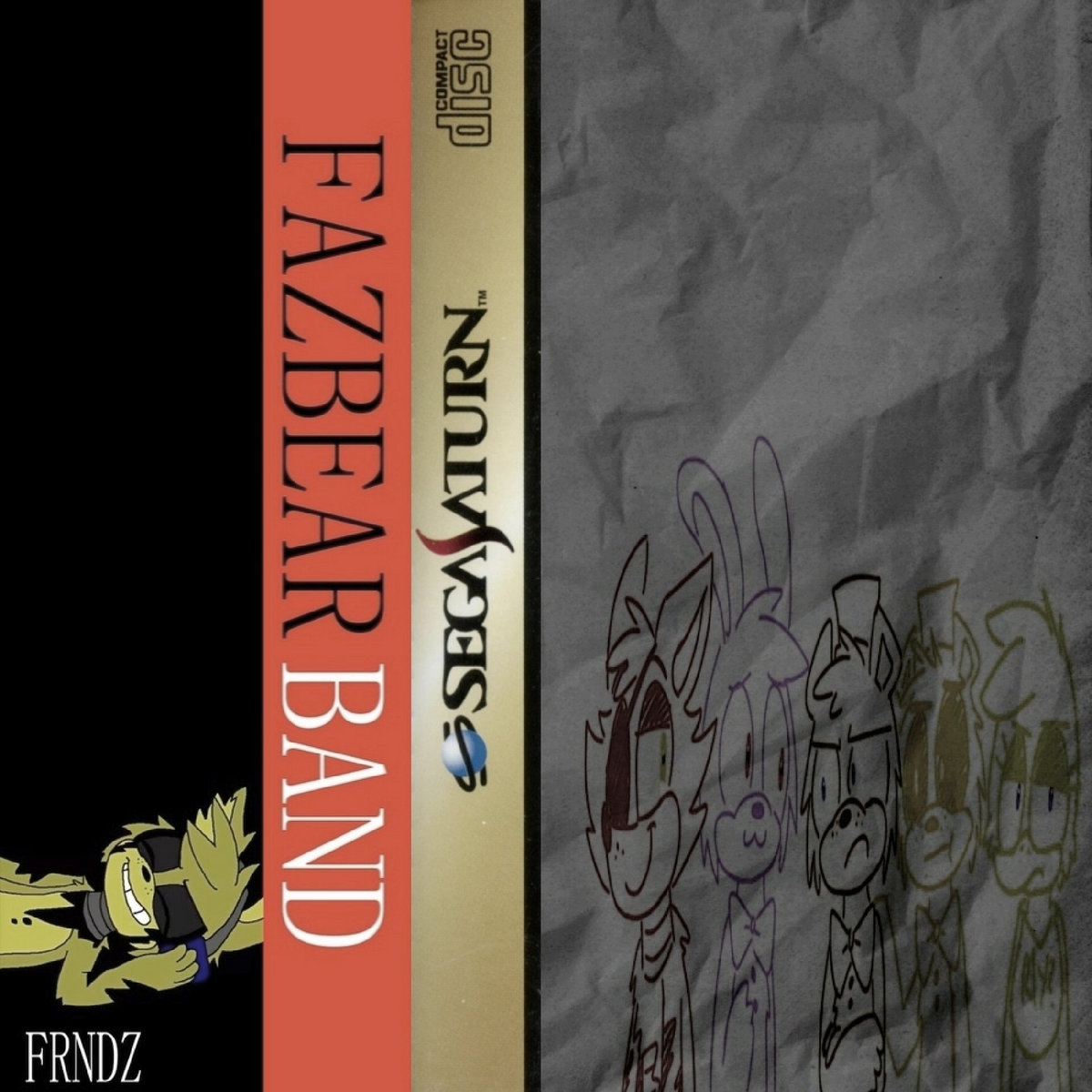 Favorite track: HAPPY SUMMER BUNNY
Open Tournament 27XX by SPORTSGIRL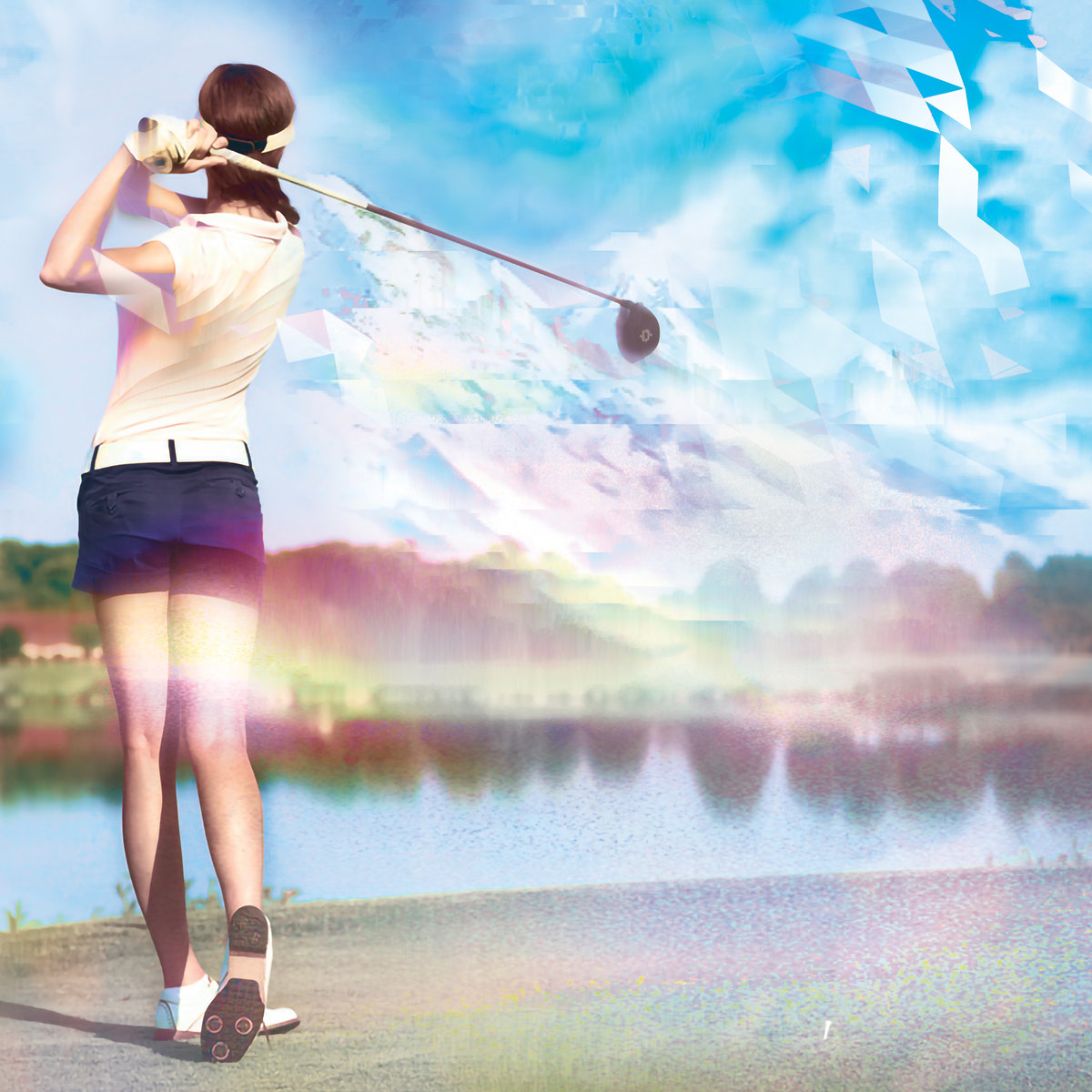 Favorite track: Electrolyte Elixir (feat. Digital Sex)
GBanas92 – Utopia District Team
autogrill by tiny dumpsters inc.
Trying to keep on top of all the new vaporwave releases means I rarely get to spend a lot of time with an album. To have any hope of keeping up, I can usually listen to something once, and then I have to move on. So that's why it's astonishing that I've listened to autogrill closer to thirty times. The music manages to combine the surreal unease of driving alone late at night with something more…hopeful. The synth tones are cheery, and the various sounds optimistically alluring. The entire album doesn't even clock in at 10 minutes, but I find myself coming back to it again and again. And despite the fact it came out the first month of 2021, it stuck with me through the entire year, never wavering in its presence.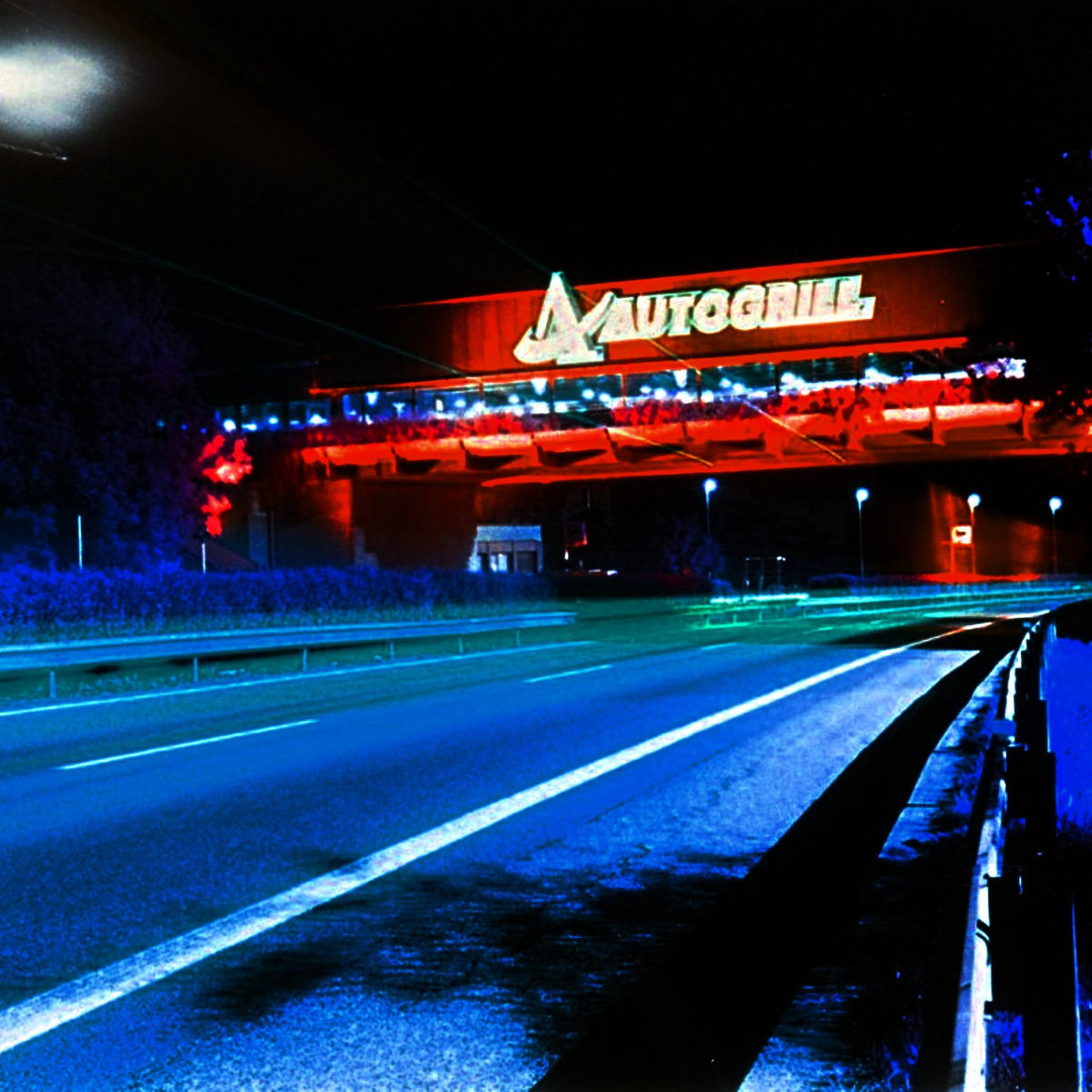 Favorite track: time isn't real
Forever by ED.
ELEKTRIC DREAMS BACK AT IT ONCE A MF AGAIN WITH THAT VAPORFUNK MY WAY. Anno 2352 was one of the initial albums I peeped that got me into vaporwave and ED. keeps that same groovy magic here in Forever. The funkiness of this album just makes me have this vision of Shaggy from Scooby Doo boogying in the underground secret disco club that no one has ever seen or even knew existed underneath Portland's skyscraper-filled city.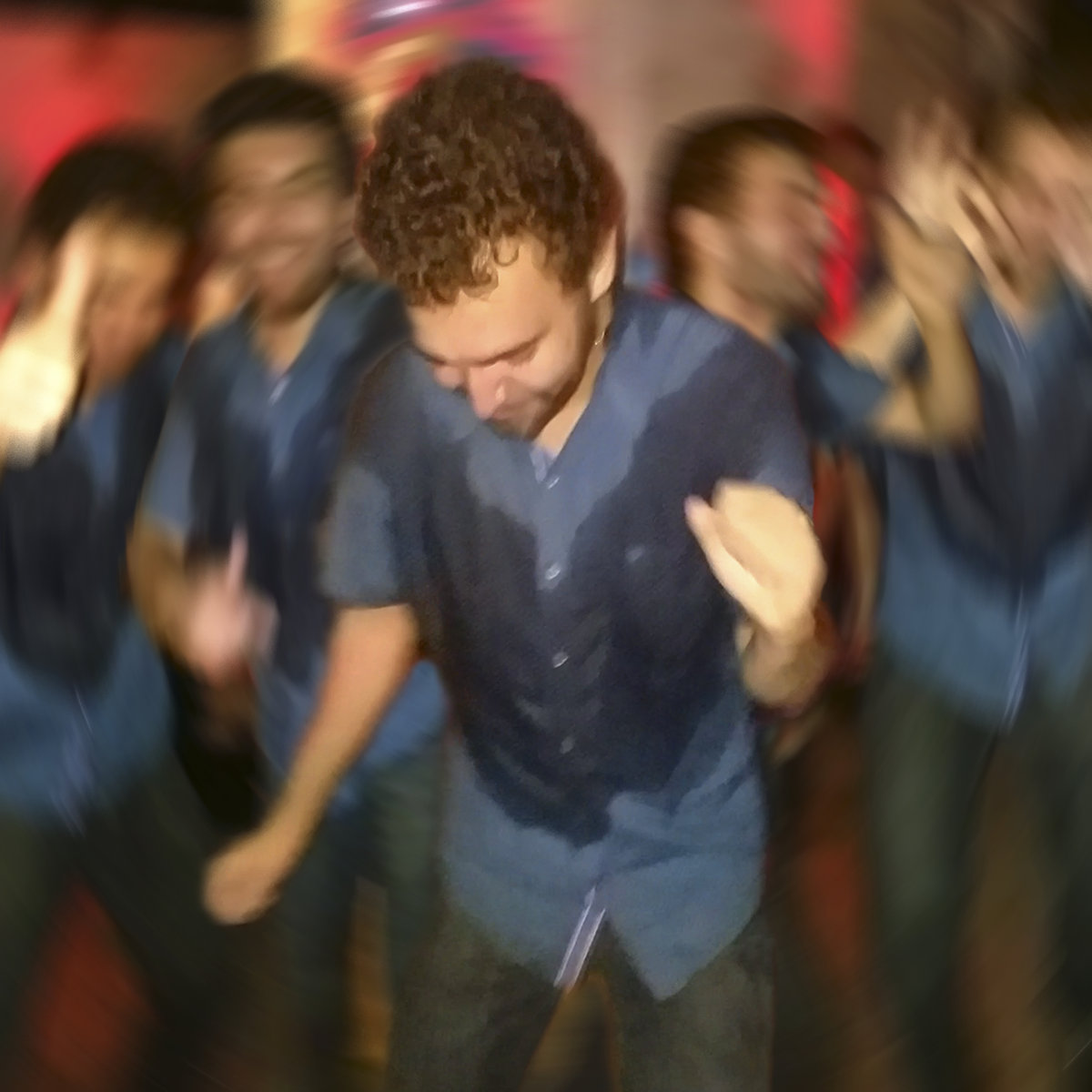 Favorite track: Move Me
Hydra ヒドラ – Utopia District Team
01​-​999​-​6363 拨号上网 sexxxline by 👁‍🗨📲
A silky smooth classic vaporwave album consisting of perfectly chopped 2000s nostalgic R&B/Soul samples. If any style of music could be called "sexy," this would be it.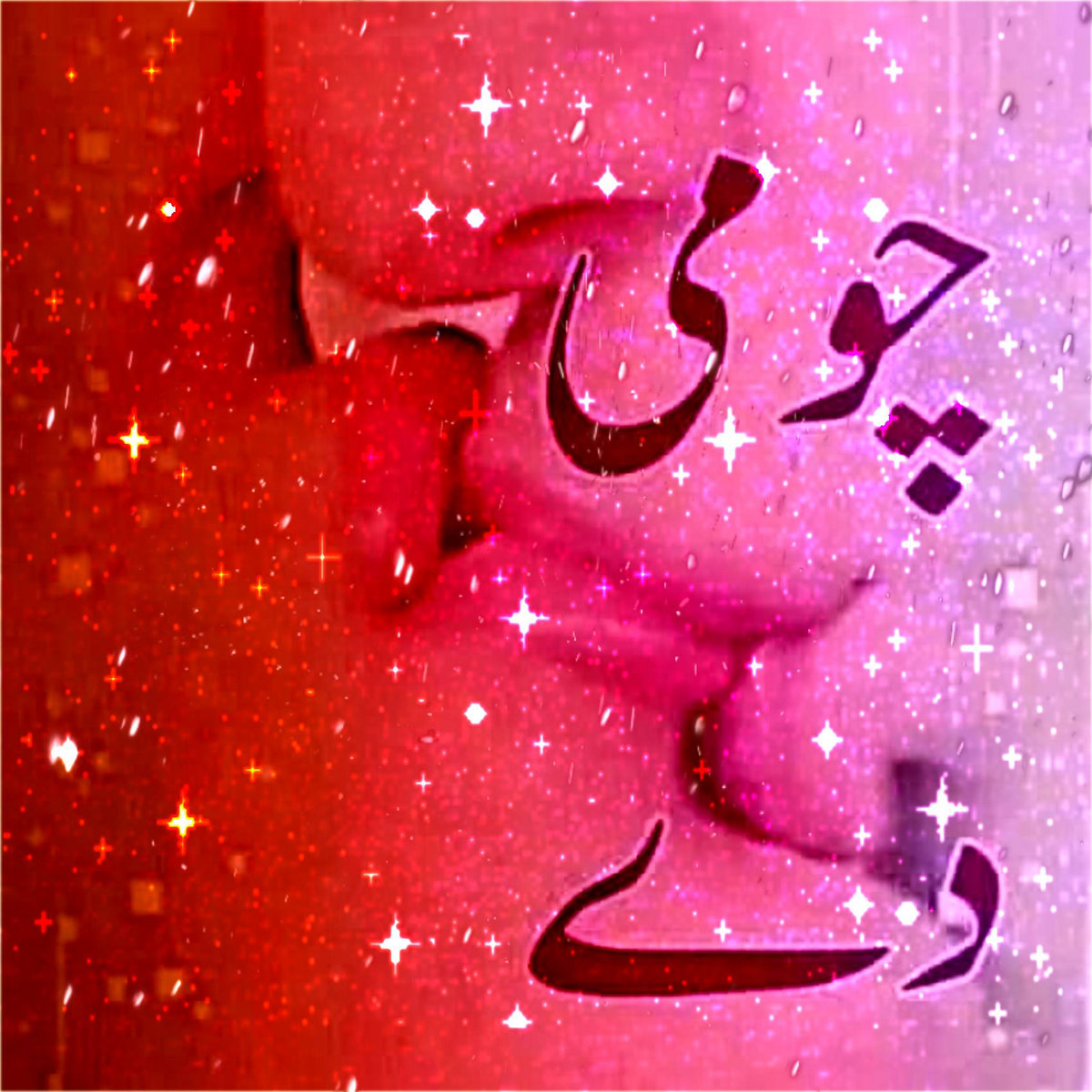 Favorite track: u r A m e s s
IndyAdvant – Utopia District Team
blue eyeshadow by luxury elite
Luxury Elite's surprise love letter to her partner, THE HOMIE and beloved vaporwave DJ Yung Shiro, Lux takes her core production style to even greater heights this time around, bringing in a crunchy thickness to a rich lovingly crafted soundscape. A brilliant arrangement and flow of tracks that blend from song to song as Lux applies her magic touch to unify her samples and bring them together as a perfect treasure and cohesive package.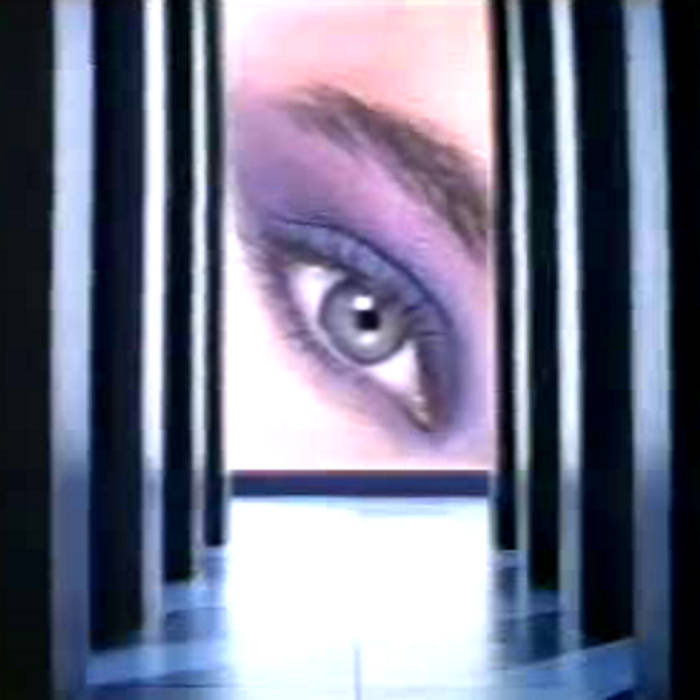 Favorite track: vanishing messages
InterroFlashbangDynamite – Utopia District Team
戻って来てください lp by Oblique Occasions
This album has become THE soundtrack to my yoga routine. Barber beats and mindful exercise, who knew! I highly recommend you give it a try. It just might open your mind to all new possibilities.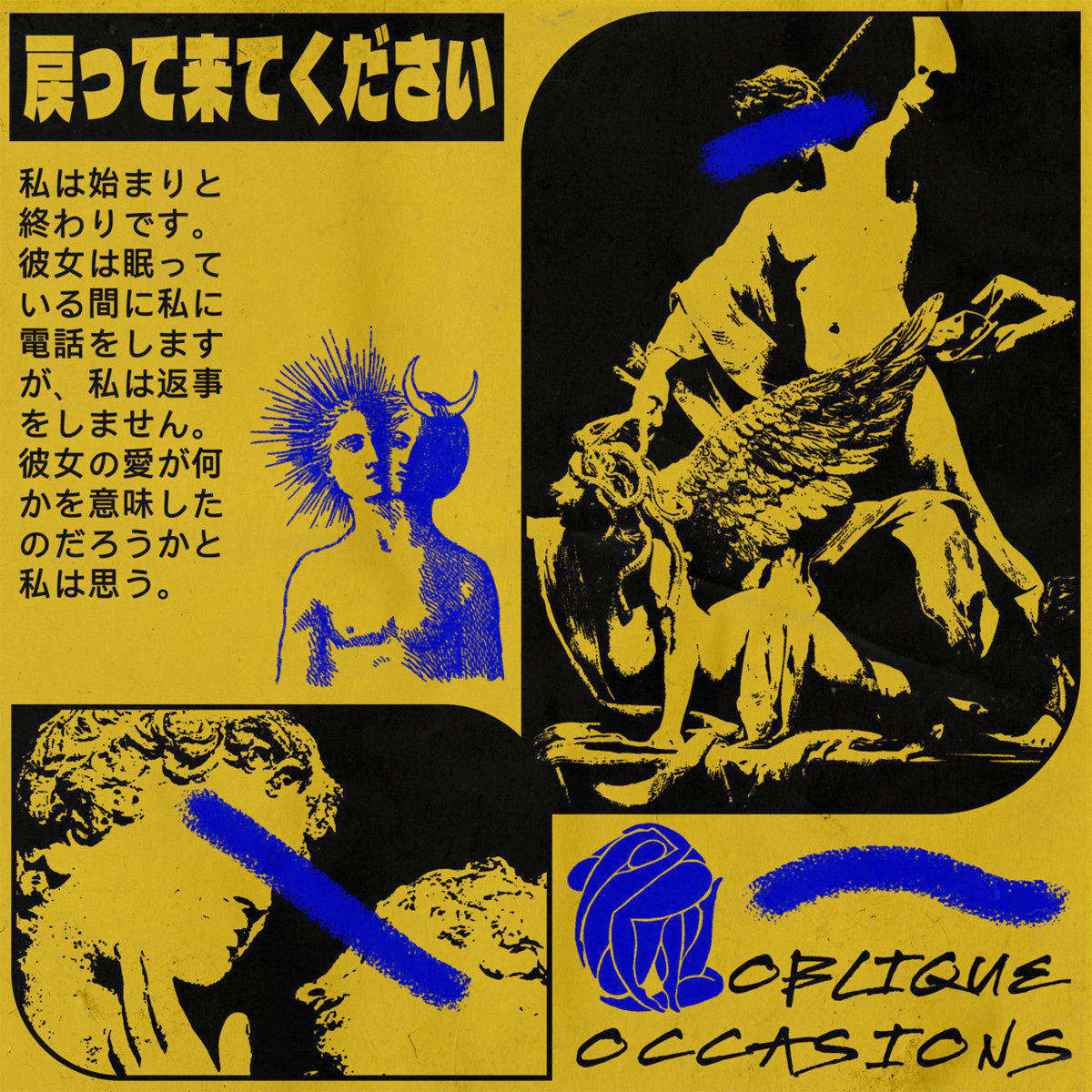 Favorite track: 私を責めないでください。
Oneiromancy and the Memories of a Past Life by クリスタルKITSUNE
This future funk album was my most played in the genre for 2021. The samples are fantastic, catchy and filled that moody aesthetic only クリスタルKITSUNE is able to pull off. Even though every track is high in tempo, there is an element of somberness between the beats and that is what draws me into the album. It'll be on Spotify repeat going into the new year for sure.
Favorite track: Mirage of You (あなたの蜃気楼)
Who by 1am バイブBlu
There's something really magical about Who from 1am バイブBlunts. This ambient vapor album feels ethereal and flooded with emotions and introspective feelings that never fail to put me in a trance with its beautiful melodies. Truly a masterpiece.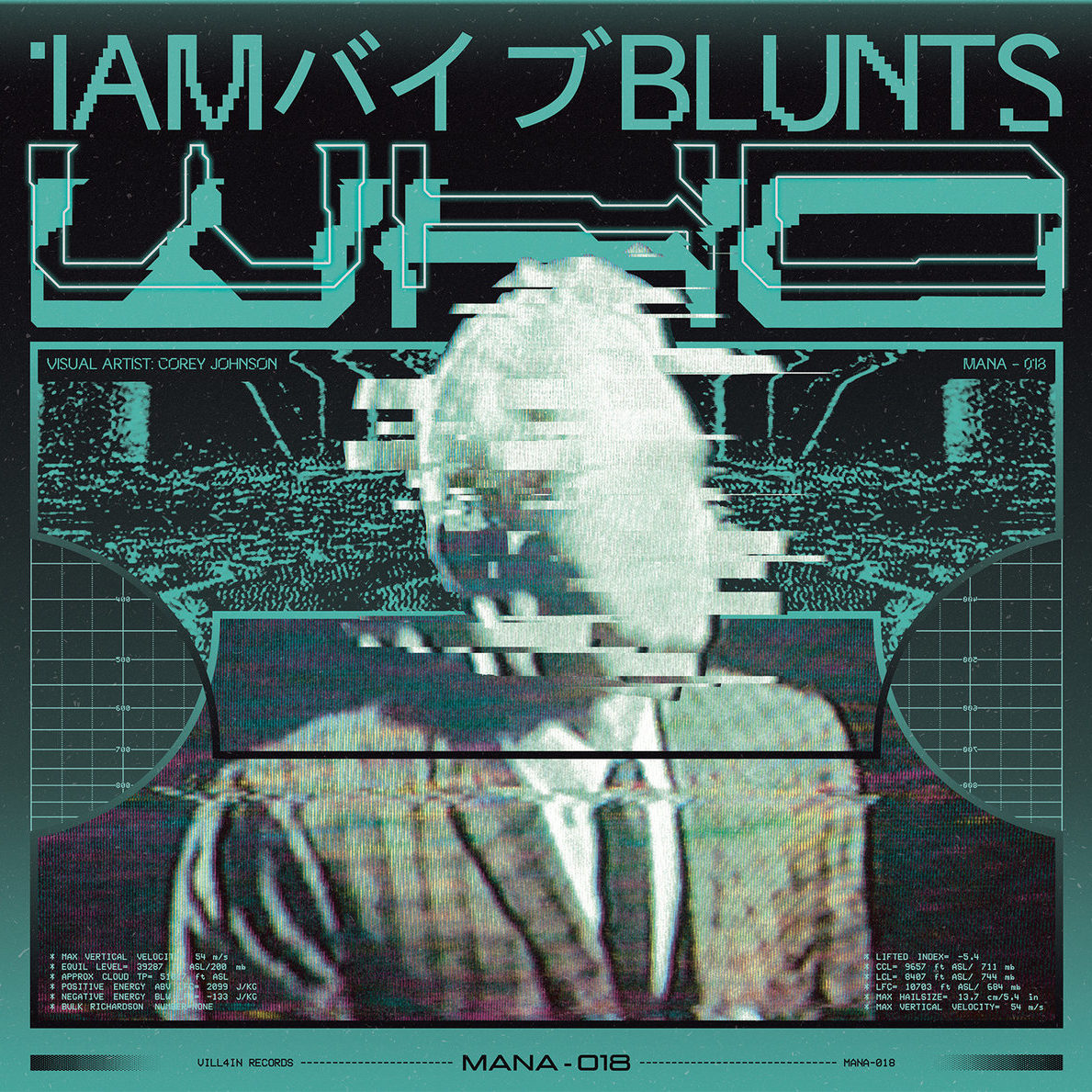 Favorite track: The gift of life
Mallbert – Utopia District Team
Habbowave by VANITAS命死
This album reminded me of the good old times when I was in elementary school and had my first online social experience with the Habbo Hotel.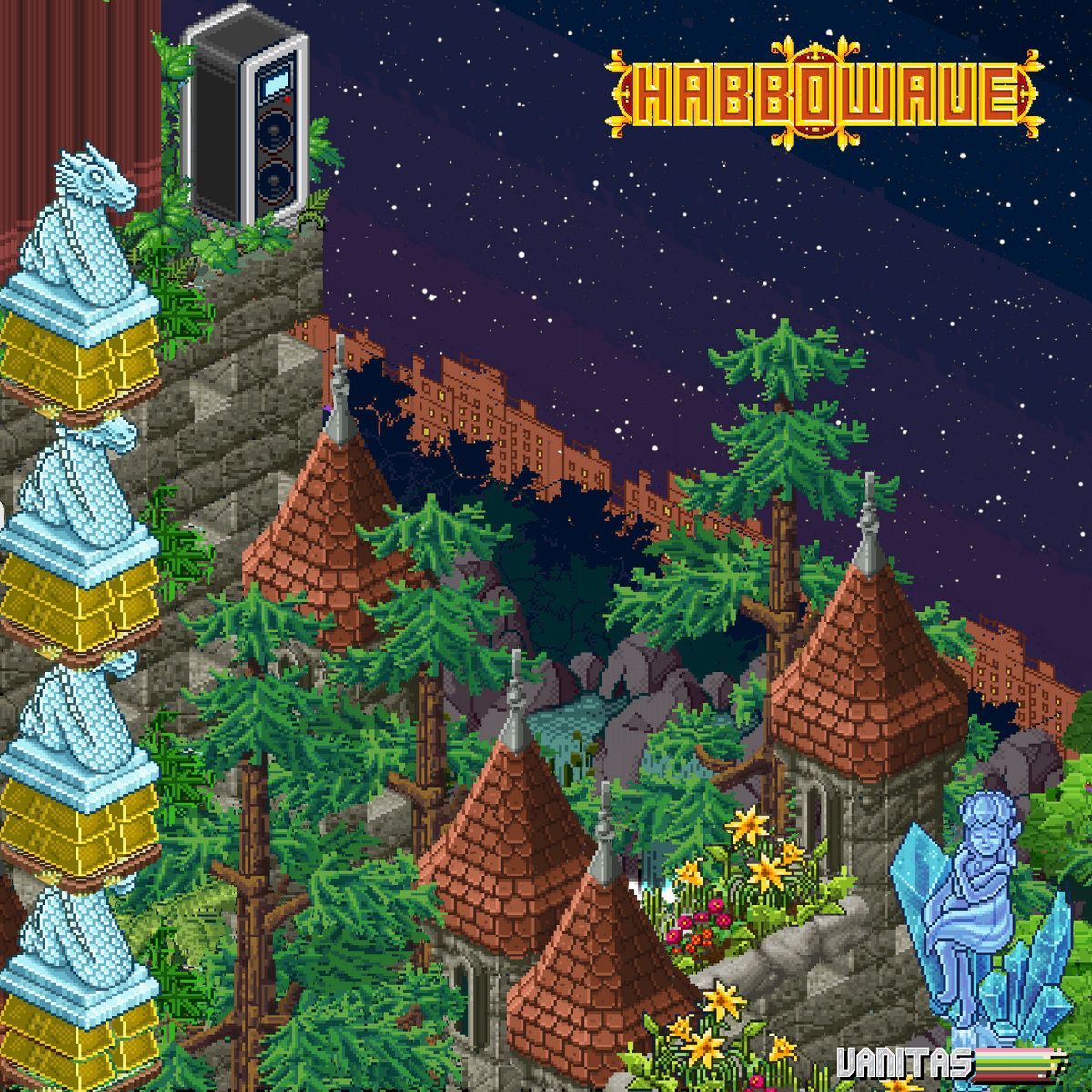 Favorite track: !!!ROOM UNDER CONSTRUCTION!!!💛BEST LOUNGEROOM💛
Matsu – Utopia District Team
Sounds For the Office by コディ (Kody)
Sounds For the Office, and by extent, the rest of the work produced by Floridian artist Kody (a.k.a. コディ), seems (if inadvertently) built to strike a chord that has been particularly important in recent years. It feels constructed not for the sake of pushing immediate product or out of necessity to build community presence, but rather to present ideas and soundscapes that the artist found interest in building. While the idea of an office-themed album focusing on chopped muzak is certainly not new, the presentation and execution of it are emblematic of the root purpose for creating vaporwave, which direly needs a revisitation in the current era: Sampling and creating with the intent of personal expression, while expressing it in the most earnest, human way possible.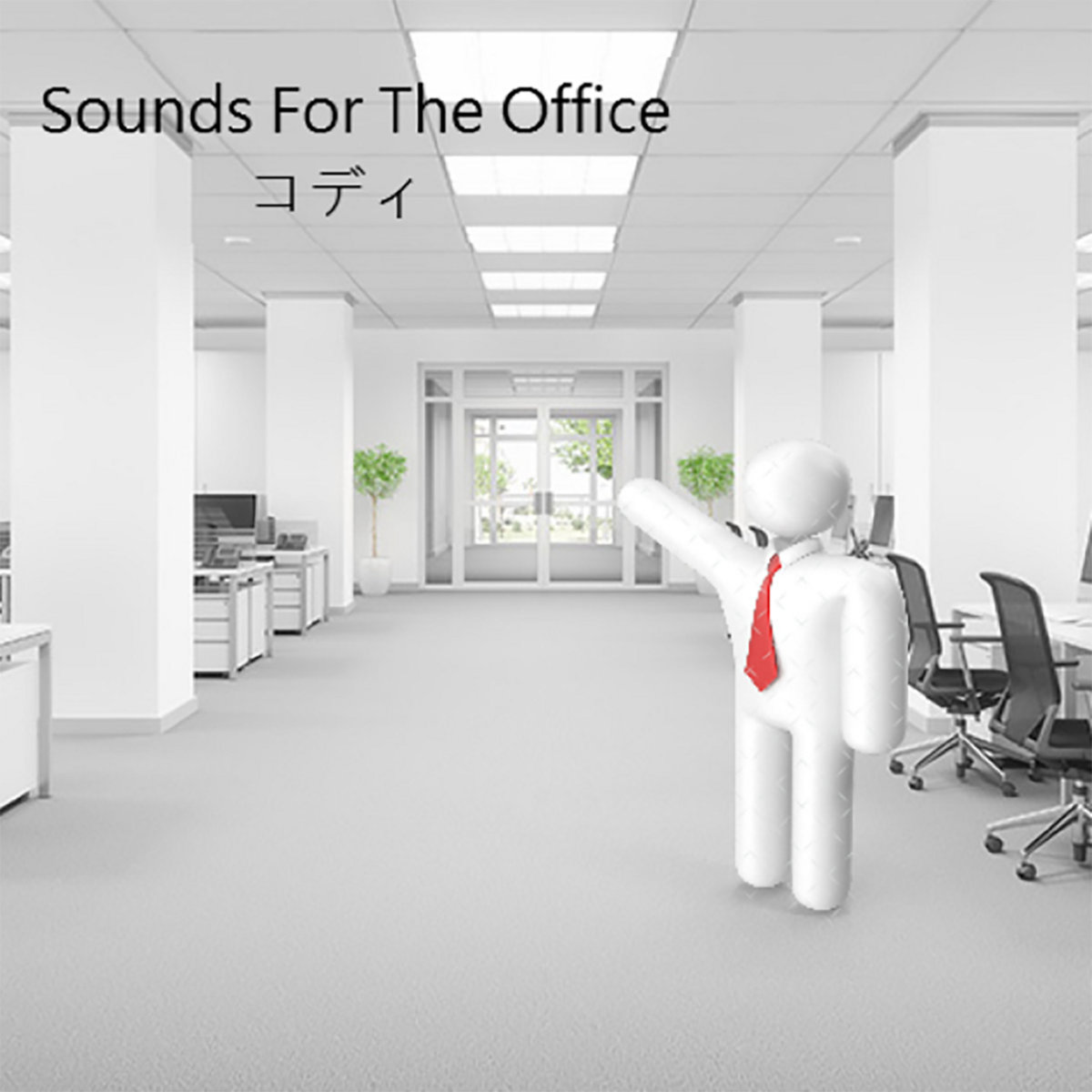 Favorite track: Talking to the Boss
Melody Dreams – Utopia District Team
Froggywave Vol. 1 – Mossy Frog Tapes Comp
My favourite vaporwave album this year was Froggywave Vol. 1 from Mossy Frog Tapes. Although I'm a little biased being part of the project and all, I think it really was a great release with lots of awesome tunes on it! The vapor vinyl community really came together to create an amazing compilation of tracks, from some upbeat bumpin' future funk, to some more laid back classic vapor-esque tracks, along with some ambient cuts as well! It really shows off the talent we have in the community and I'm really grateful to have been a part of it.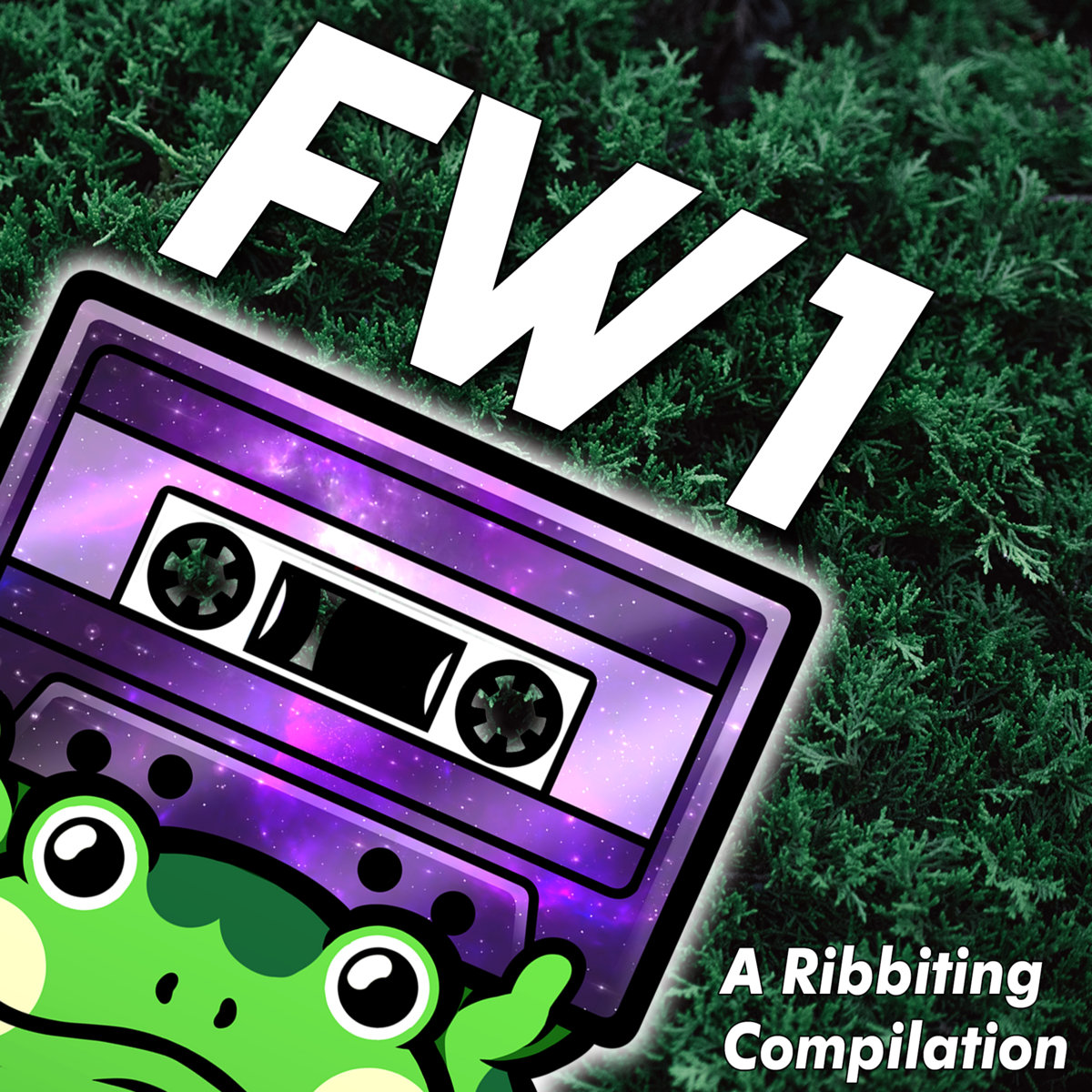 Favorite Track: Abel Adams – You That I Want
moirebender – Utopia District Team
Earth Boy Advance by Earth Boy Advance
Earth Boy Advance's self-titled is all about the blend. Flavors of idm, chiptunes, vaporwave and house all coalesce in a way that is seamless yet constantly traveling. You don't know where exactly the adventure will take you next, but you do know you'll be groovin' along the way. Many tracks here have what I like to call the "microgroove," where the frenetic yet delicate percussion keeps things spicy while the song's energy level is simultaneously in cruise. It's like I'm in the club, but I'm also underwater in a little submarine zoomin' past some cool fish.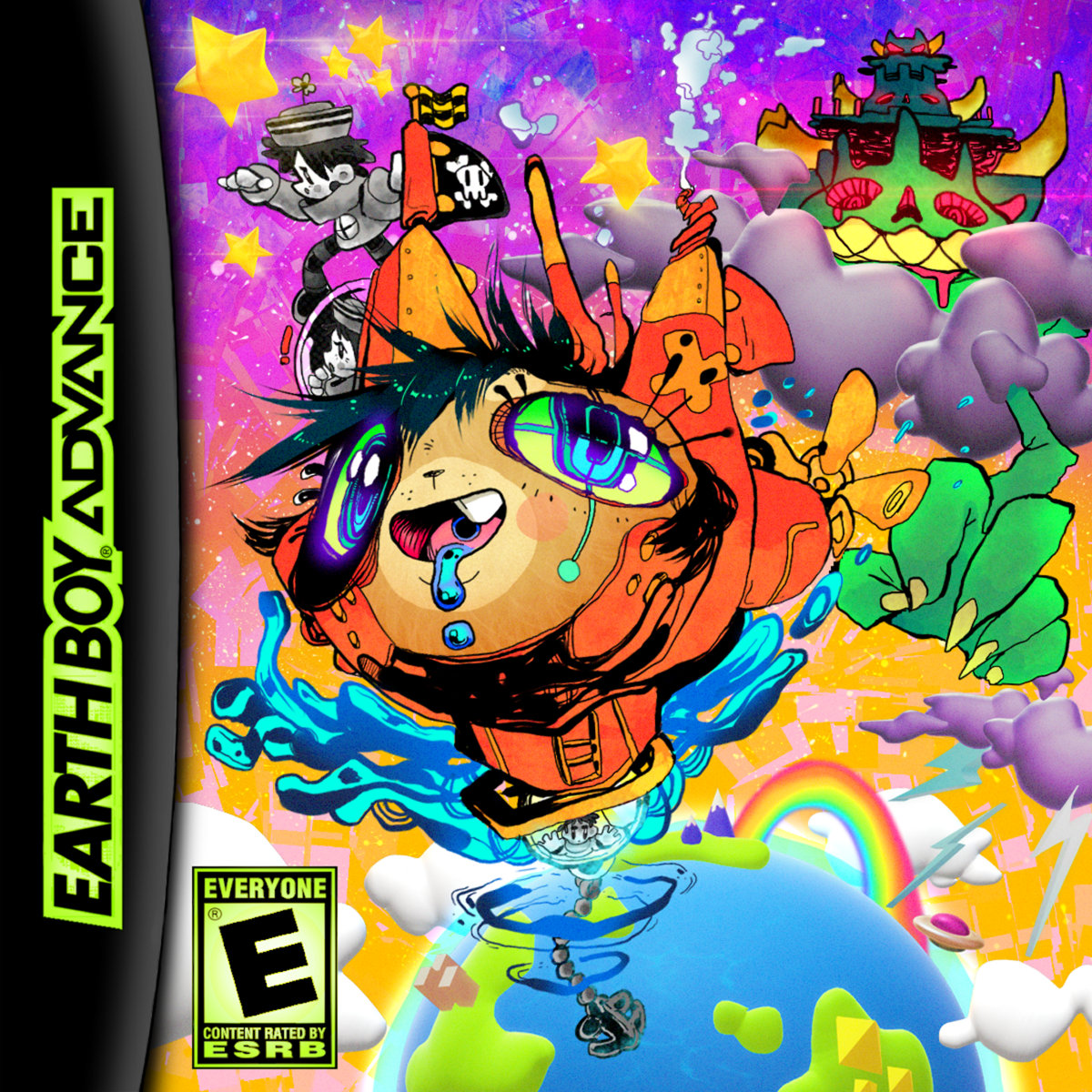 Favorite Track: Okiru
W△V Σ S U R F E R by YUNG CRYSTAL ネオン
I absolutely love the ever-expanding experimental vapor universe, but I'm also sure glad that someone can still create something that makes me feel that purity and wonder like I'm listening to vaporwave for the first time again.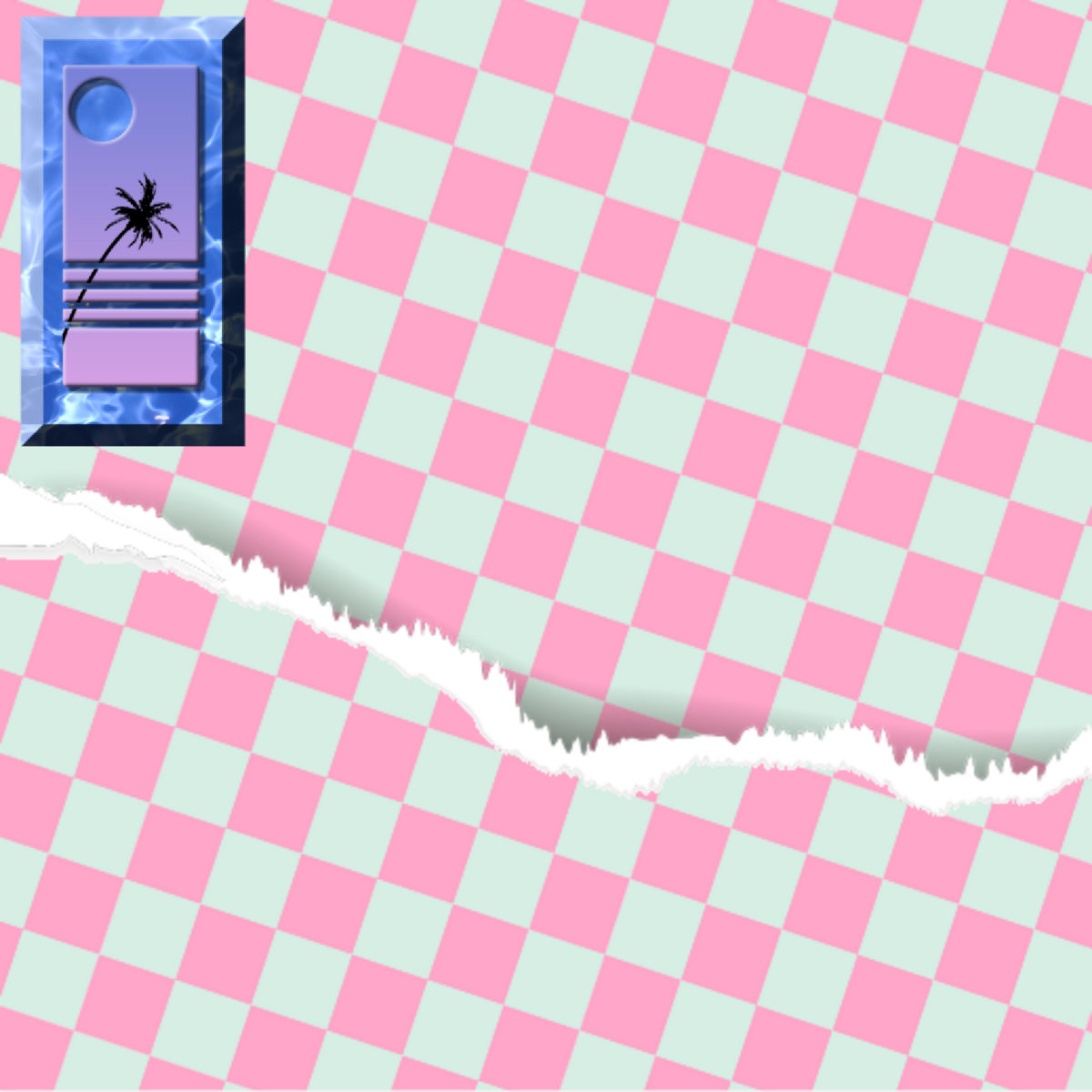 Favorite Track: ⟢
inner waves by A R I S T U R T L E
This has to be one of the best VHS Pop albums I've heard, and easily my favorite from the extremely talented A R I S T U R T L E. Soulful samples, jazzy saxes, lo-fi synths and bumpin' beats combine to create a supremely nostalgic, late-night TV soundscape alive with Hip-Hop and R&B flavors. My pick for one of the best vapor releases of 2021.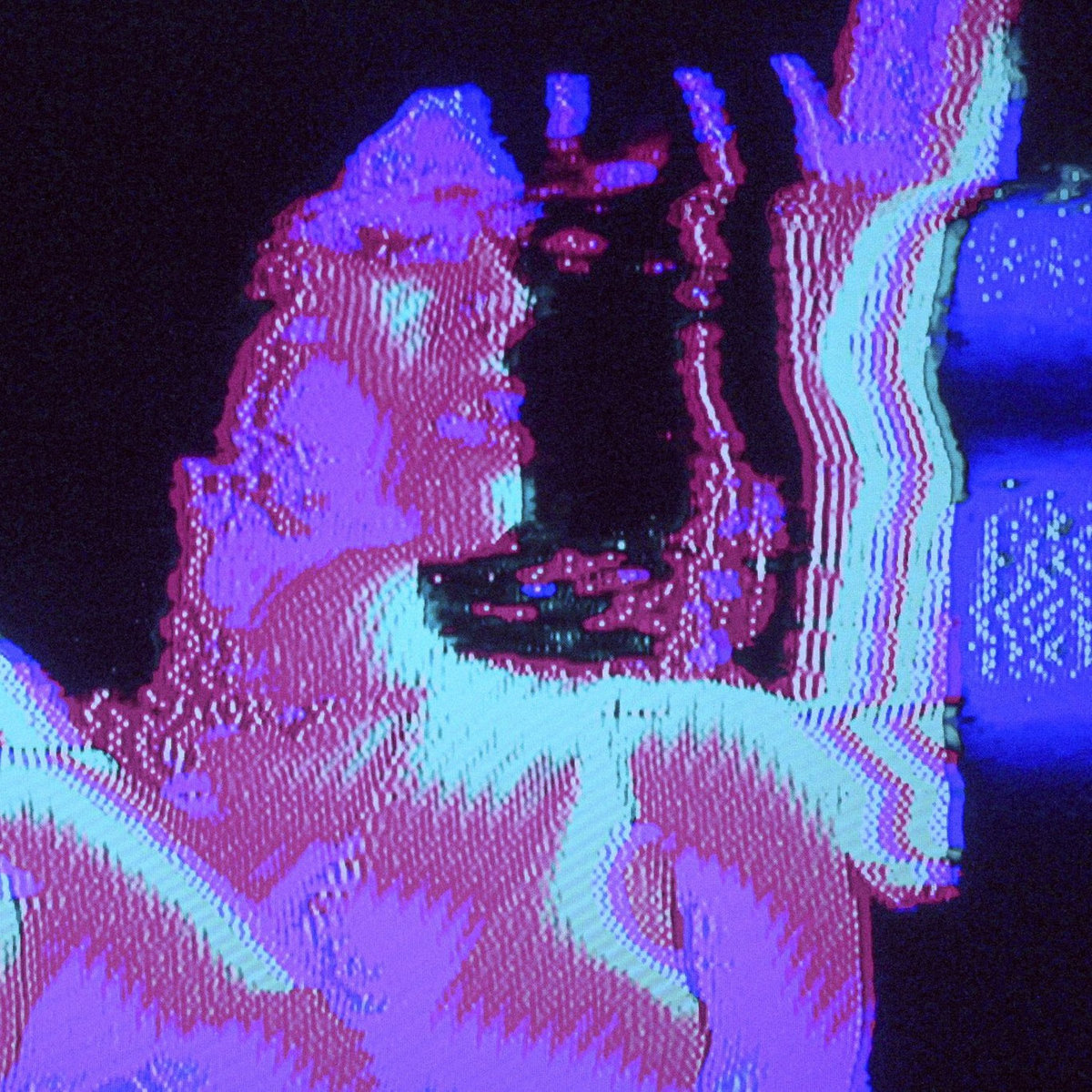 Favorite Track: Grudge
PizzaSlut – Utopia District Team
Light and Space by Bart Graft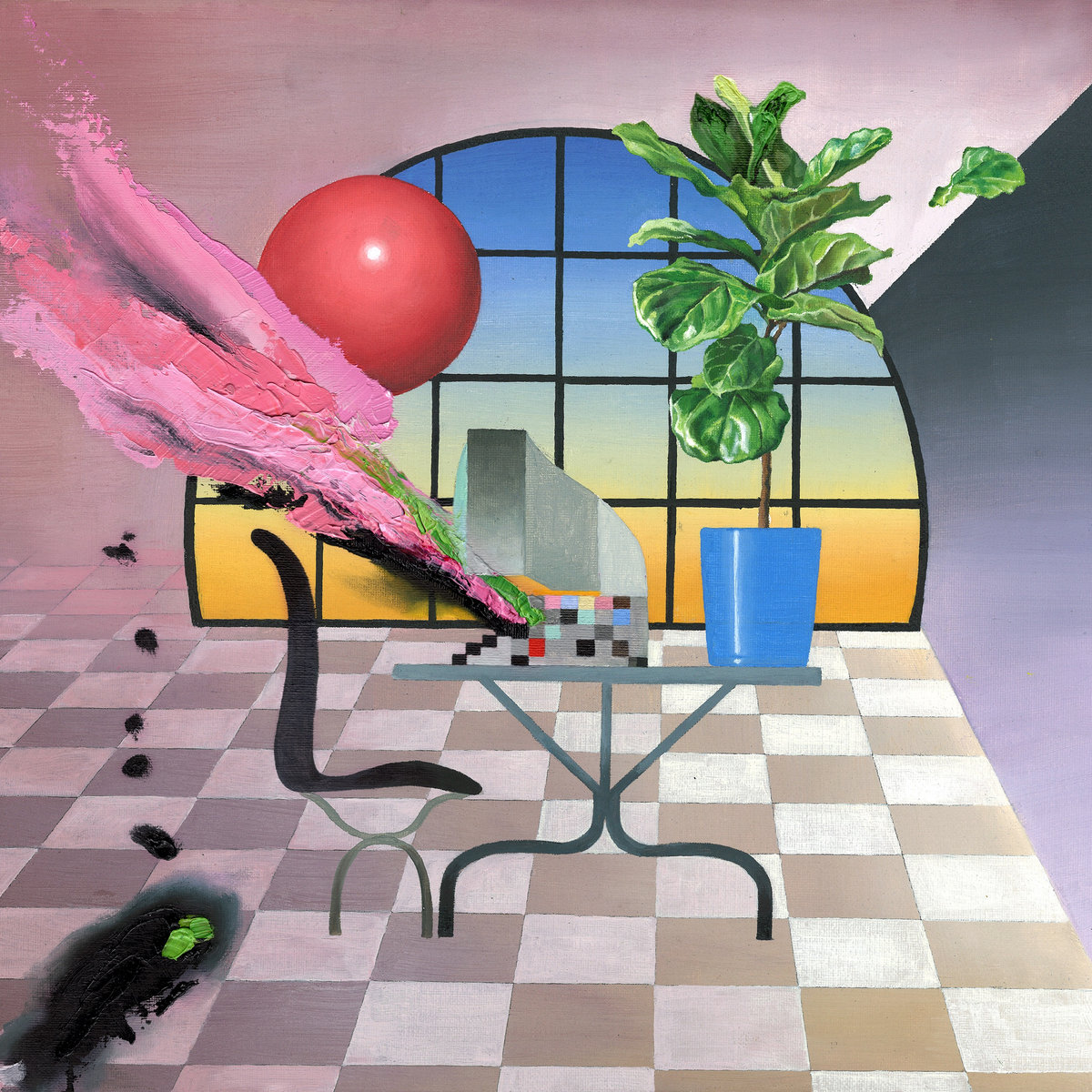 Favorite track: Birds of Paradise (Chiang Mai)
Lowlight 2 by Strawberry Station
Even if Strawberry Station wasn't a friend of mine, this album would feel like it was made by one. Filled with warmth, hope, loneliness, wondering, and all the feelings in between, this is the kind of album that could only be written from the heart—like an old, dear friend returning home to share the stories from a very special journey.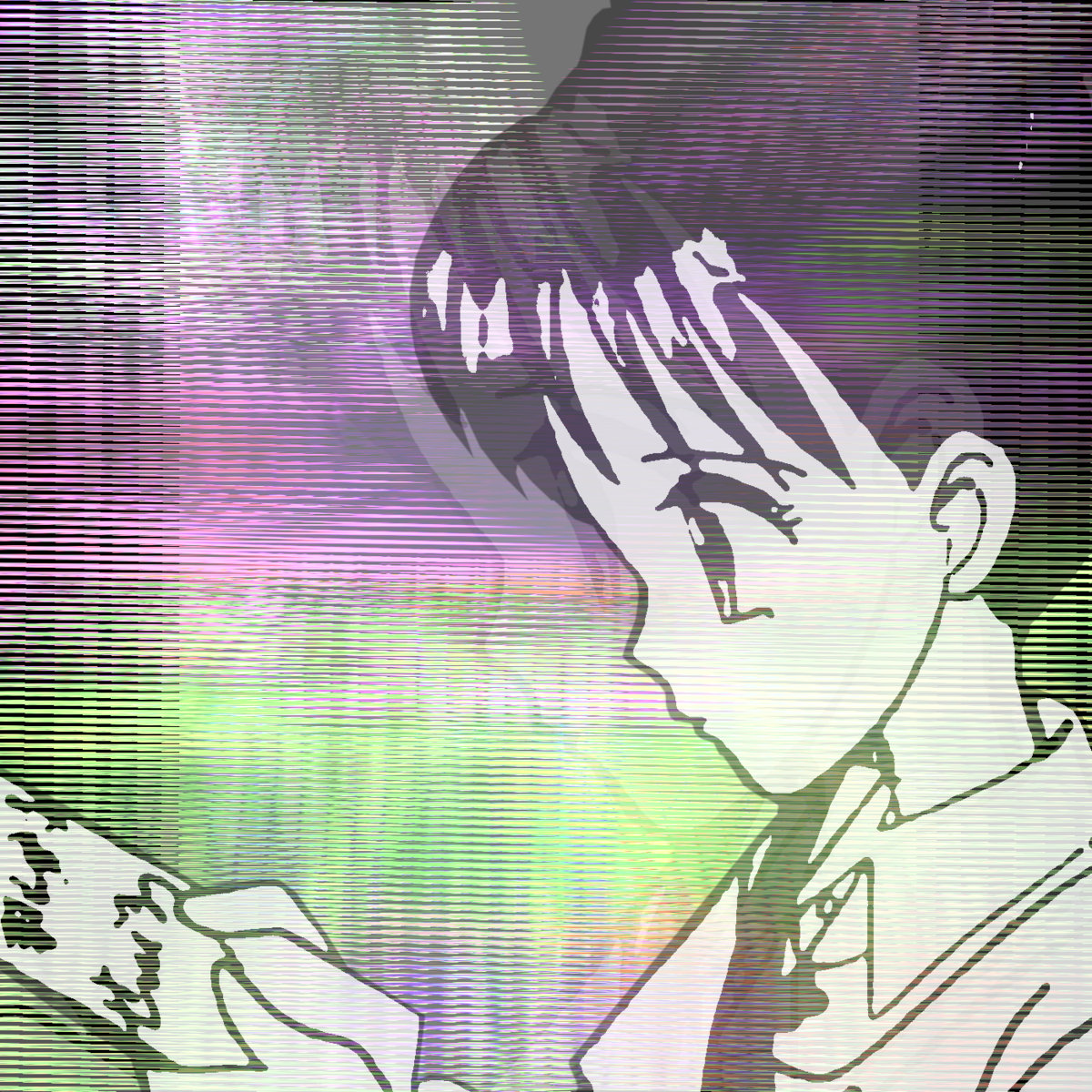 Favorite track: Things You Can't Fix
I'm Not In Love by DJ Prom Knight
DJ Prom Knight's I'm Not In Love takes the spot for one of my top albums to come out of 2021. He's got this signature style of slush that pushes boundaries most in the subgenre won't cross. Just blissfully refreshing while staying well rooted in this scene of samples.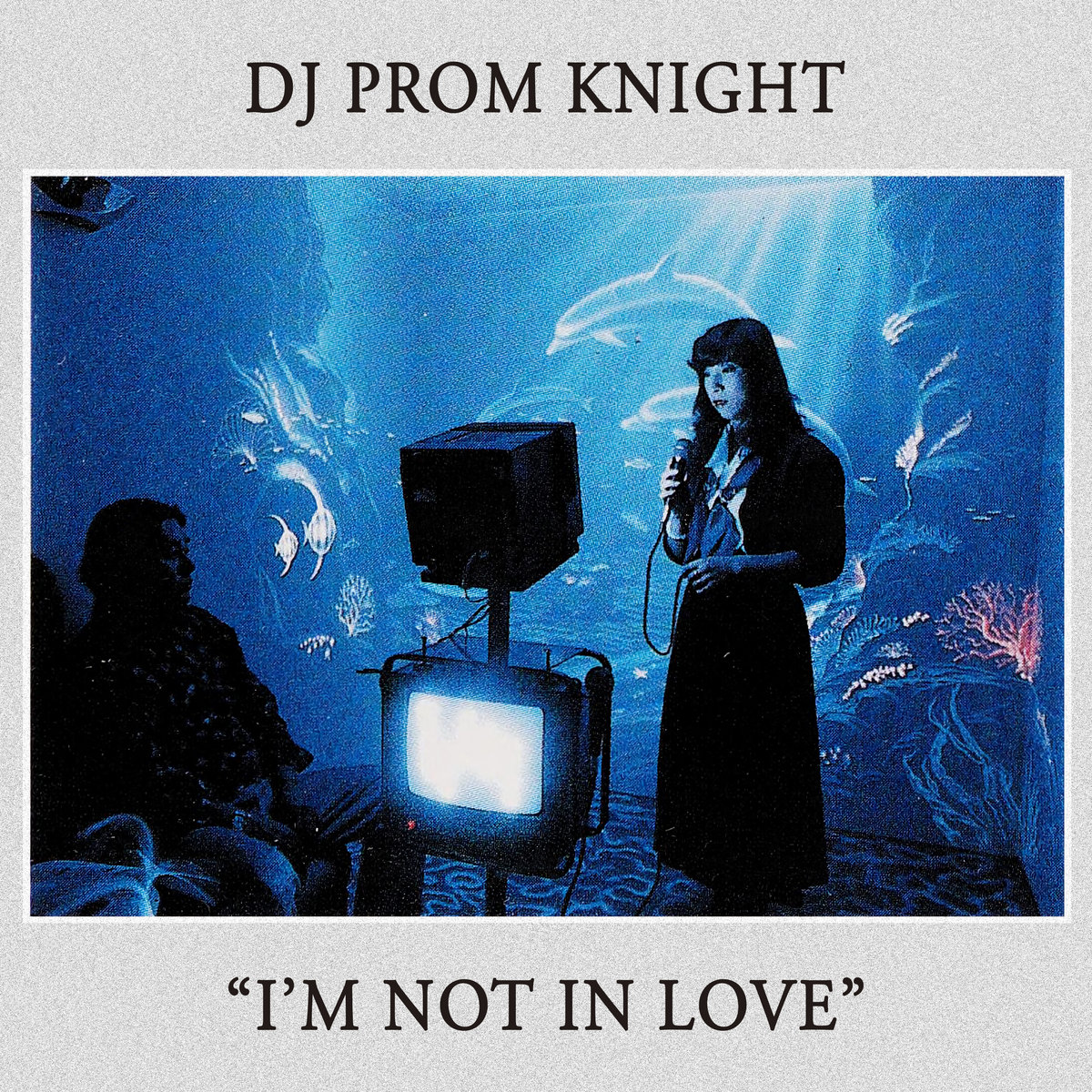 Available for listening to Subscribers of EQUIP's Bandcamp
l u n a r l e I s u r e l i v i n g by a r c t i c b l a s t
As a lover of classic vaporwave, this album represents what real vaporwave is…manufactured nostalgia from a time period you never experienced. It's not just a selection of catchy melodies and beats. You're being told the story of commercialized space travel.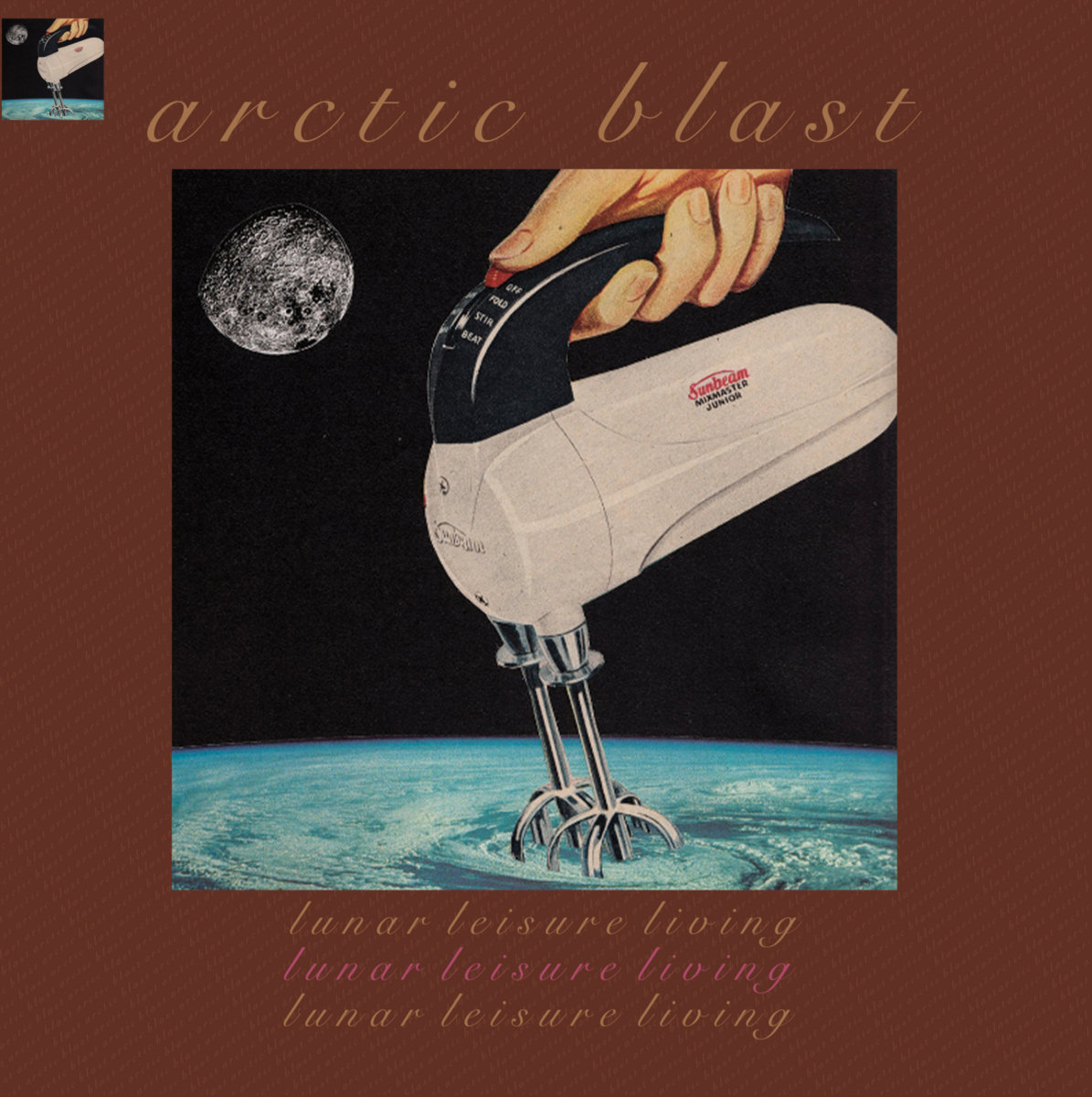 Favorite track: space medicine
ELECTRONIXOTICA by Pallida Mars
ELECTRONIXOTICA blends the low fidelity sounds of hypnagogic pop and the sample manipulation of vaporwave. There are some really good loops in here and the chorus, wow, and flutter add a lot of character to the tracks. It really reminds me of when I used to stay up all night watching boomerang when I was a little kid. Origami Vato (known as Pallida Mars on the album) is really good at capturing that late night lofi vibe.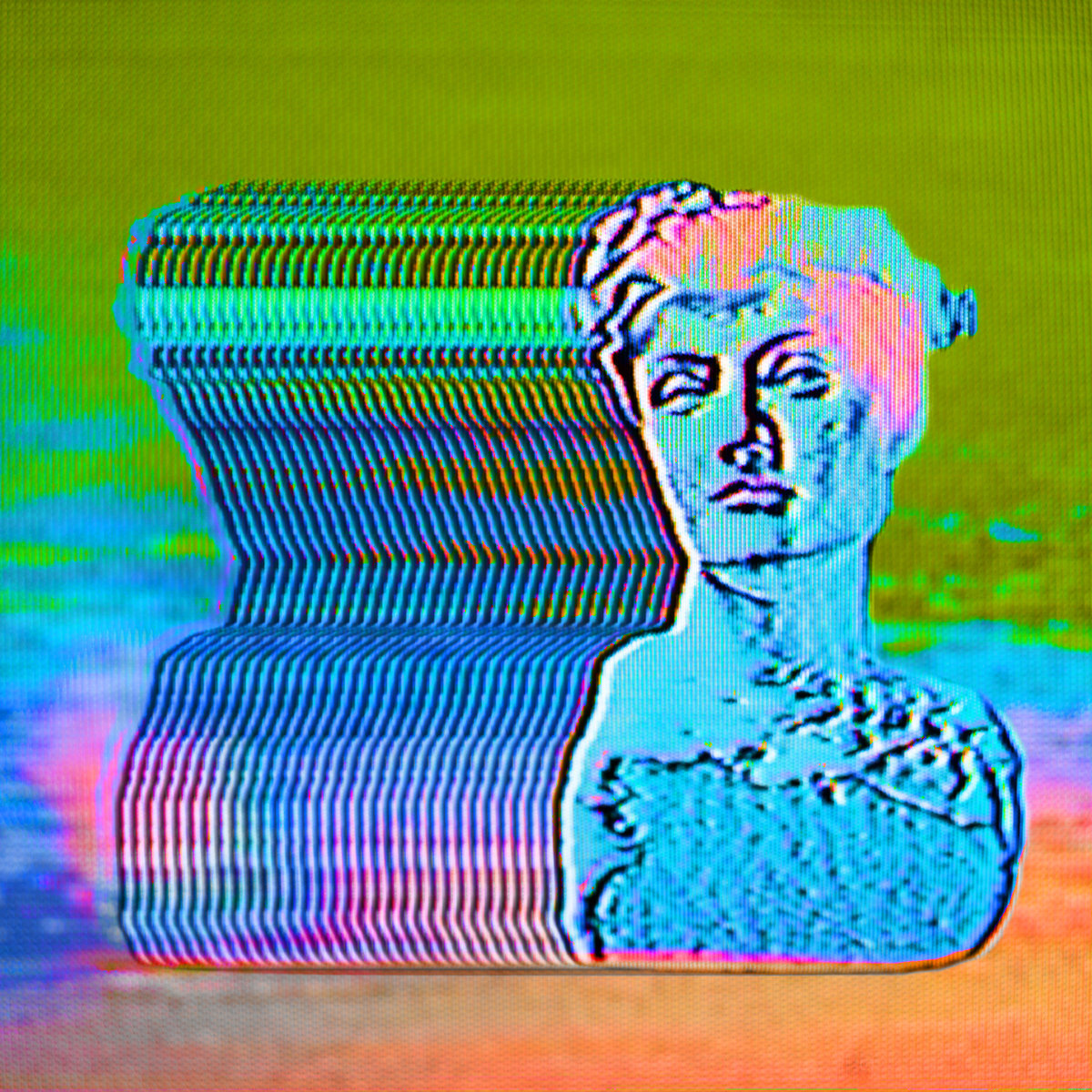 Favorite Track: Scotch Bonnet
Opacity Field by Auragraph
Relaxed, immersive, transient, and trance inducing, I've easily listened to this album a couple dozen times. The airy ambient pads throughout the album are contrasted nicely by thick, hard hitting, and infectiously groovy bass lines that are very prominently featured track to track. There are so many subtleties and added textures that help fill the sound out, while showing just enough restraint to ensure each instrument has its voice heard. One of the cleanest vaporwave albums I've heard, and an easy pick for my favorite album of the year.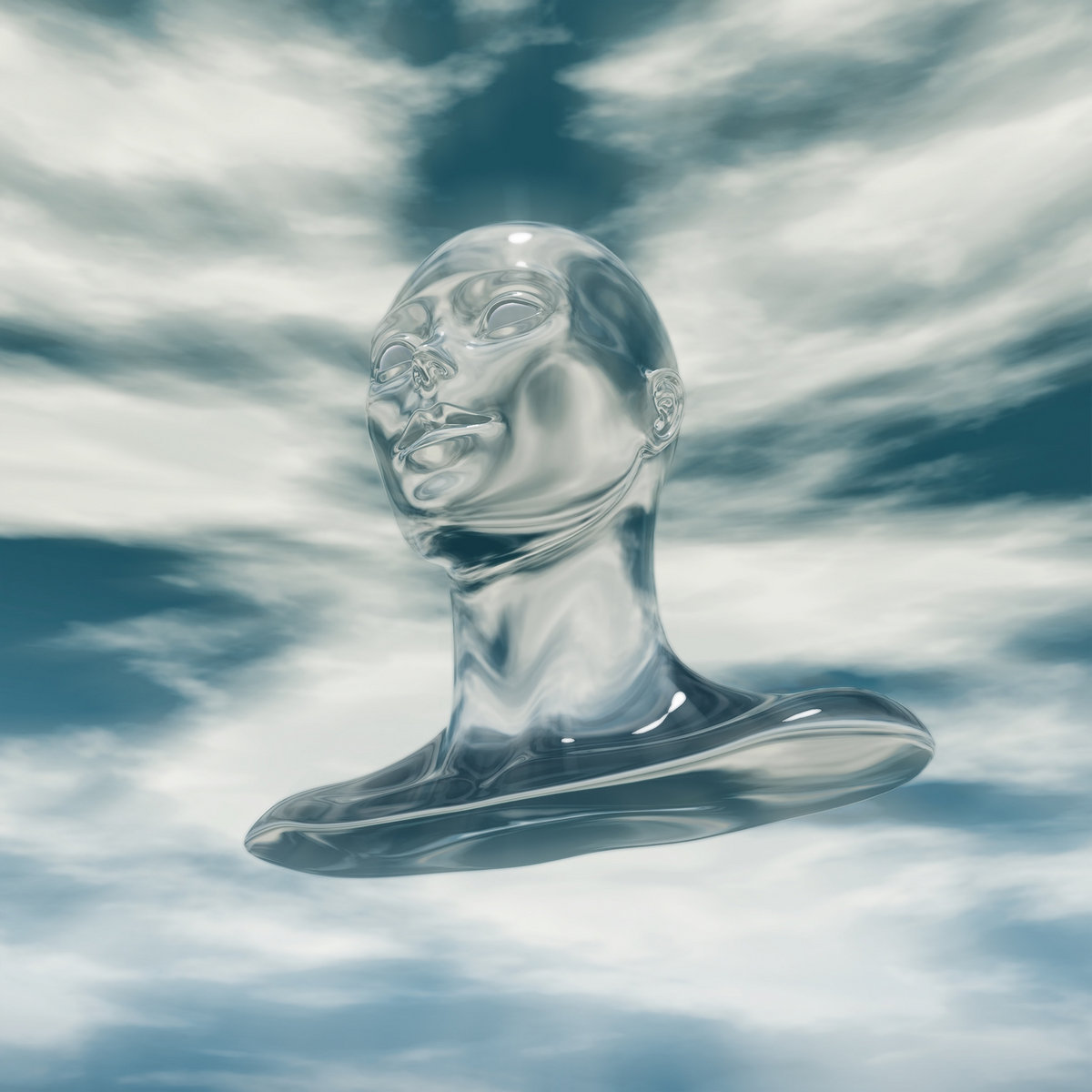 Favorite track: Acid Disco
Shanpu – Utopia District Team
Burning Jealousy by Fvert and Cherry Condos
A really funky joint venture. Both artists bring their chopping styles to the table to create 30 minutes filled with memorable and catchy chops. This album is a promising debut project for Fvert and a really strong sophomore effort for Cherry Condos.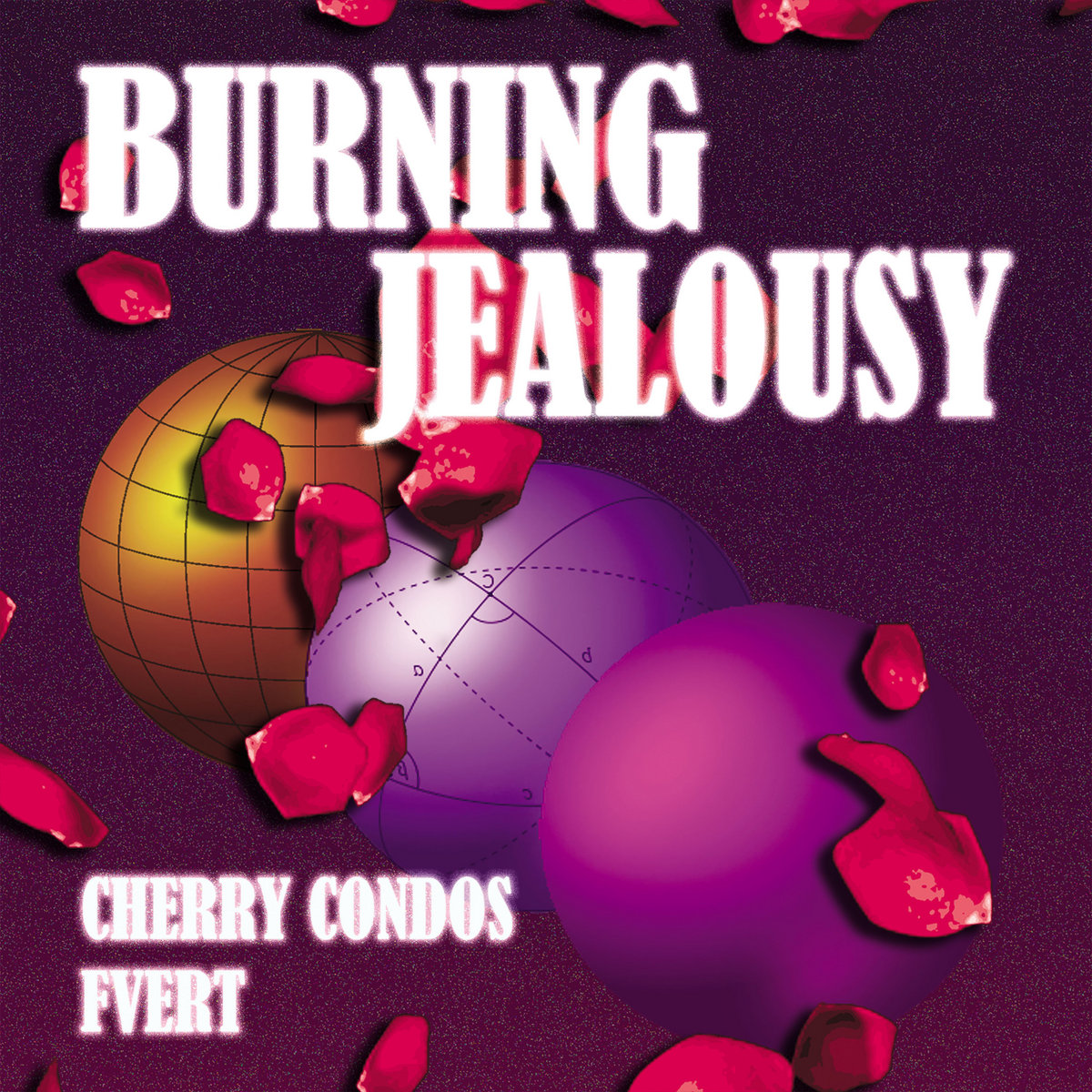 Favorite track: Feel Again
I by video forum
Often our memories manifest not in an index, but in a cluster of sorts. Video forum is an expert at helping me remember memories I long forgot, and memories I wish I had. I'll never forget the memories I also made while listening to this one. Be sure to download for an additional hidden bonus track.
Favorite track: Hereafter
Squiz J.Kop – Utopia District Team
苦難之城 by 死亡頻道
There are times I feel it's important to sit in a dark place and turn off. These moments of dissociation I believe allow one to explore alternate avenues of thought, leading to new experiences and epiphanies. Channel of Dreams consistently has been able to bring me to a place where this is possible and 苦難之城 (City Of Misery) this year was no exception. If you're looking to explore some more melancholic themes I highly recommend you give this a listen.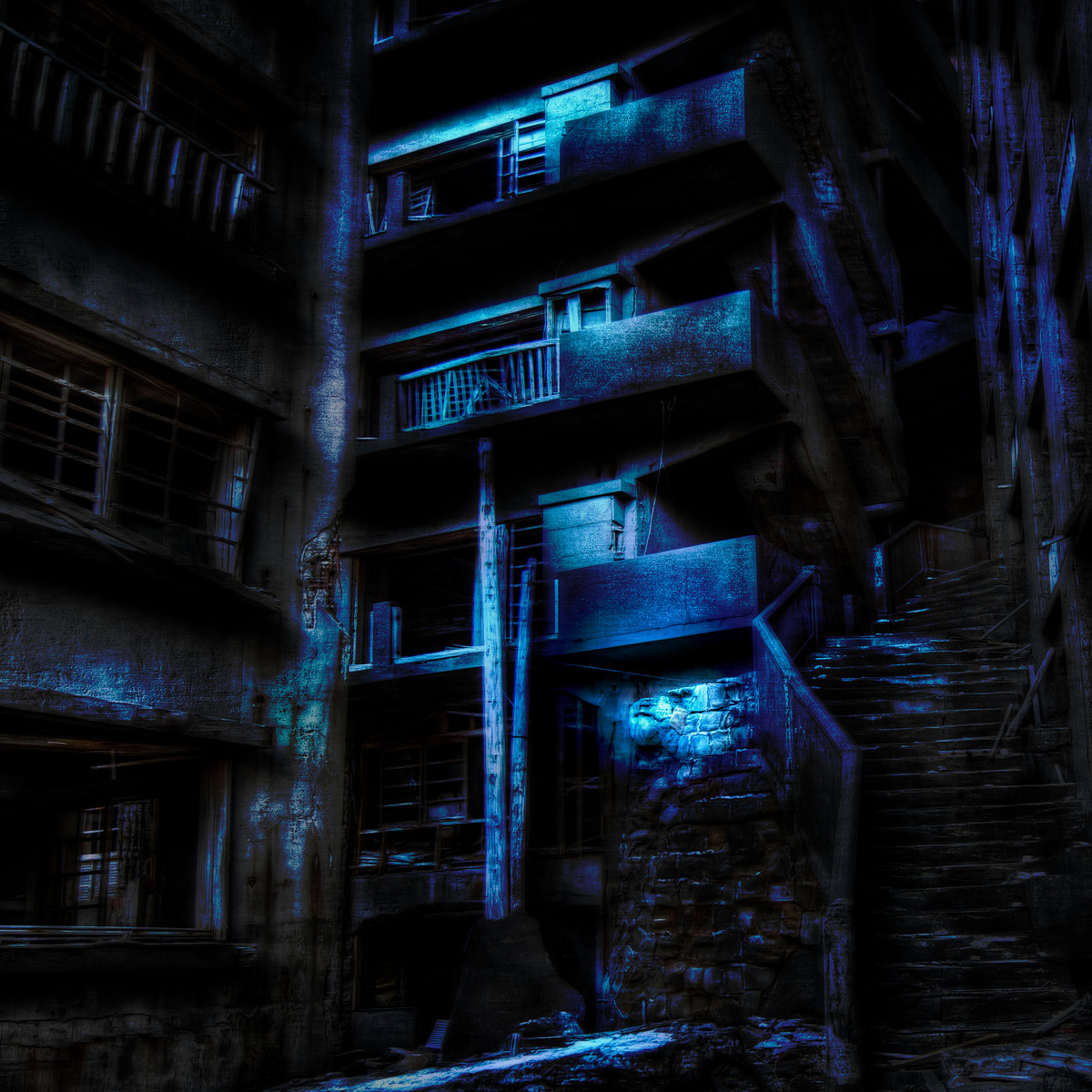 Favorite track: 迷失和漫無目的
病理学的思考 by VIRTUAL PLEASURE
VIRTUAL PLEASURE is a new up-and-coming talented vaporwave producer in the barber beats scene. Their album, 病理学的思考 exemplifies the best of what barber beats has to offer, with its minimalist yet sophisticated jazzy production. Listening to this album truly is a virtual pleasure and the music speaks for itself.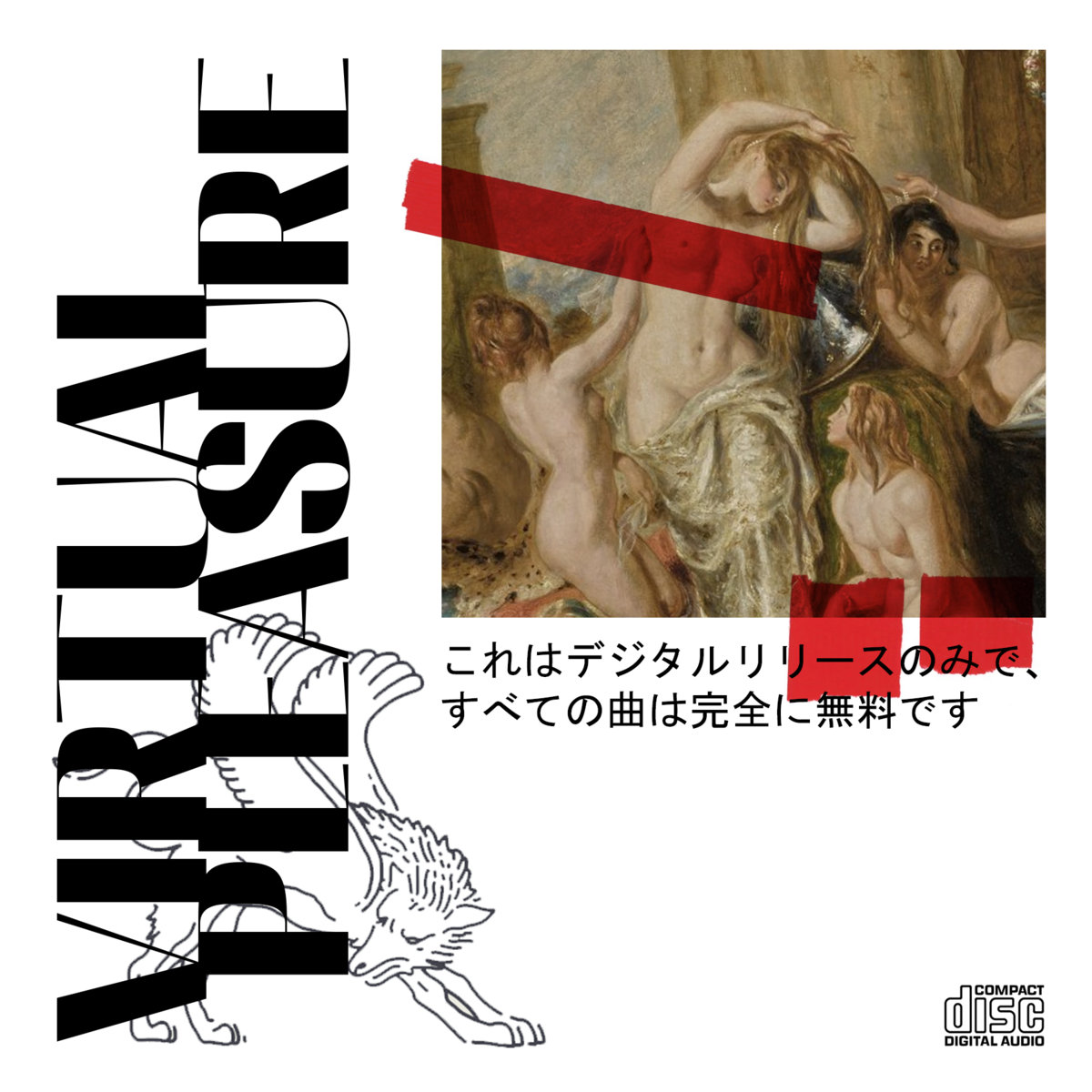 Favorite track: 自由の精神
The Notorious LoFi – Utopia District Team
Twin Elegance by Lost Traveler ロスト
Lost Traveler is new to the scene and already captures those classic vibes, ending 2021 on a strong note with Twin Elegance. If you like late night lofi listen to this.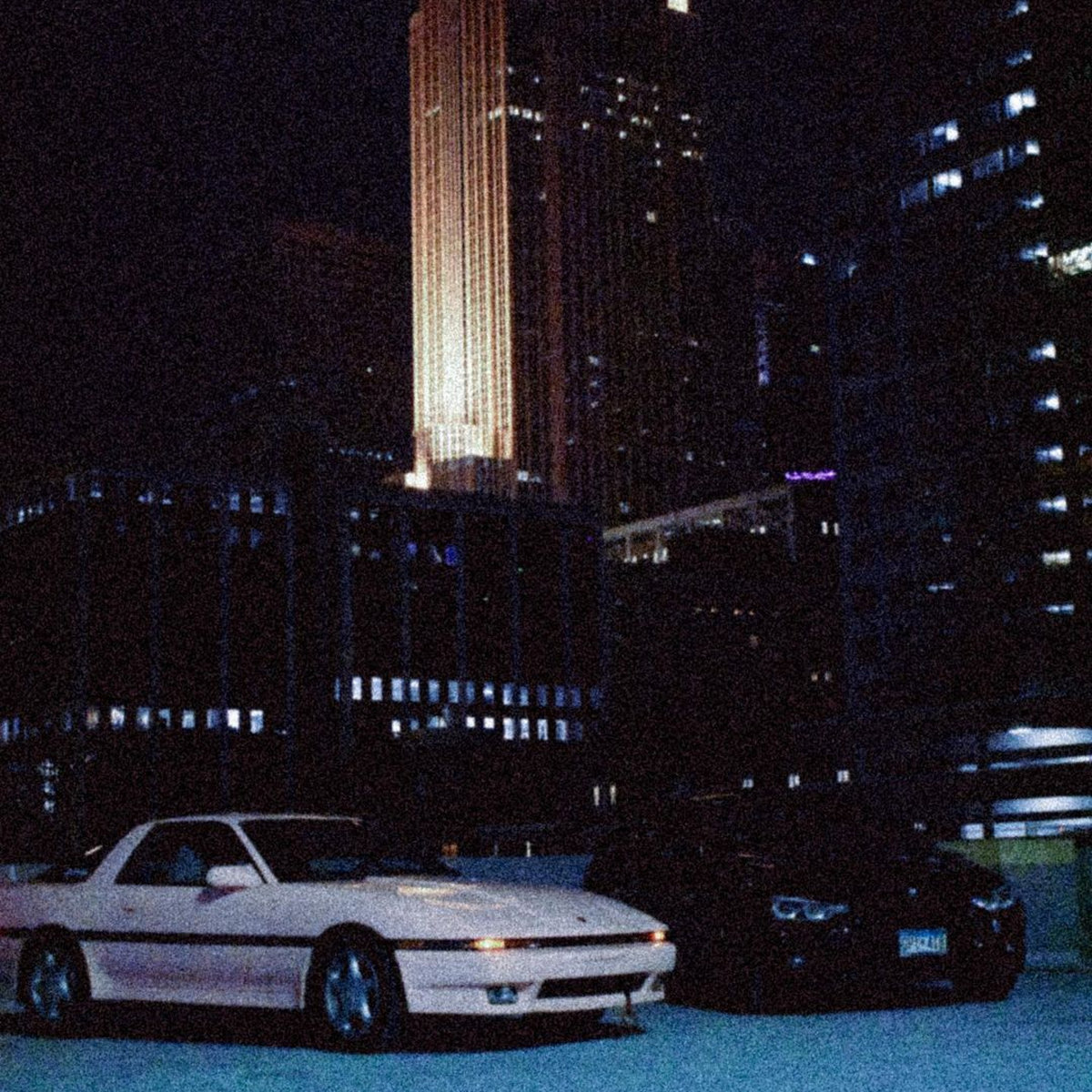 Favourite track: Sculpture
Zack – Utopia District Team
Here to Stay by 3D Blast
2021 was a year of experimentation as far as my listen habits were concerned. Usually, I stick to playlists or a handful of Vaporwave artists, but this year I tried to immerse myself in full albums and projects. If my Spotify Wrapped is anything to go by, the two artists I stuck around with the most were 3D Blast and Death's Dynamic Shroud. Had Faith in Persona come out earlier in the year I might have picked that album, but by far the album I most returned to was Music: Here to Stay by 3D Blast. The beautiful mix of samples and the delicate balance between bangers and memes had me hooked from the first listen. It came out early in the year, but it was a great way to start off 2021.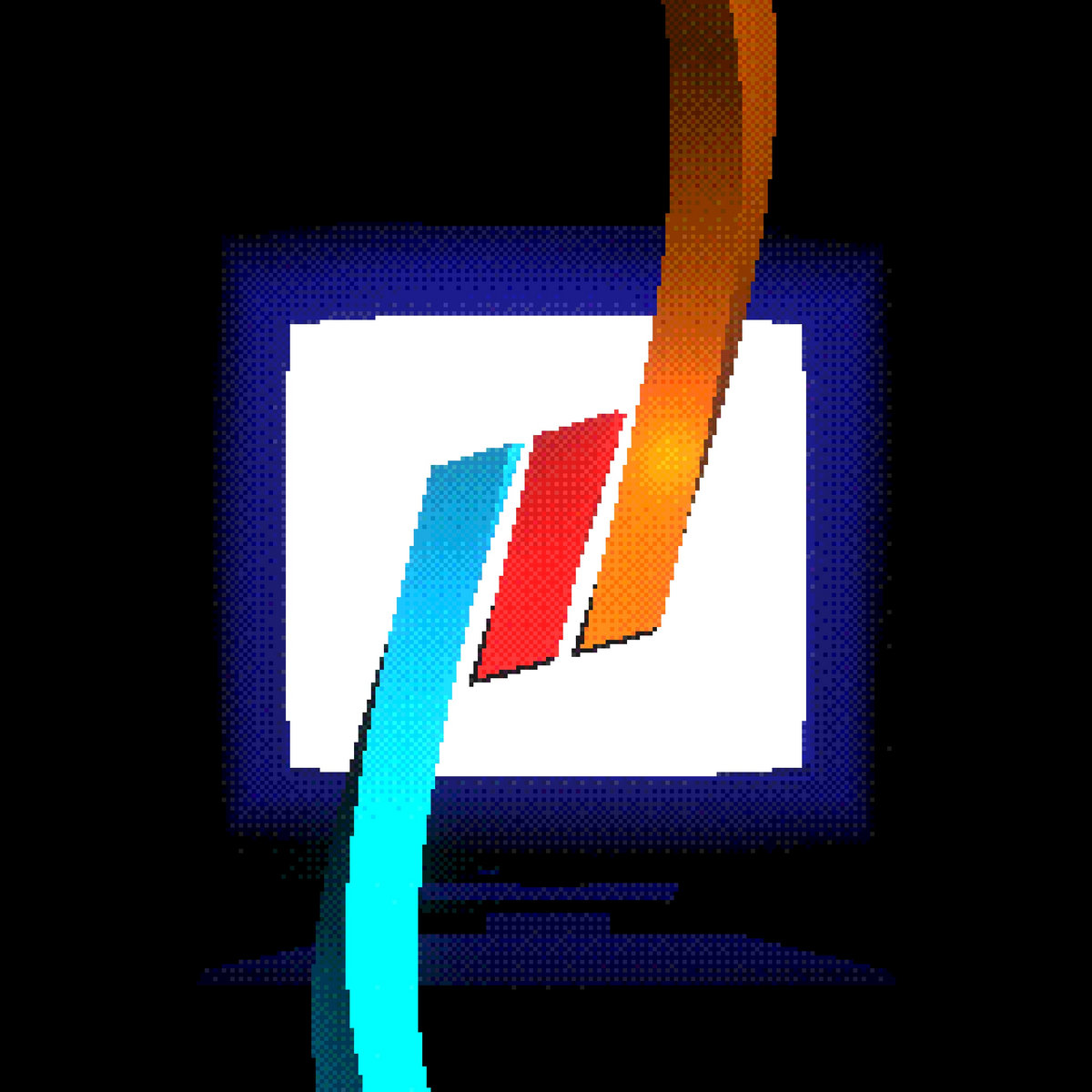 Favorite track: Earth Worlder (feat. The Wizard of Loneliness)
hype emotion by ACTIVE PRESENCE
When I am listening to this Ep it makes me feel happy to be alive and it also makes me want to open a pit up and mosh in my bedroom at 4:00 AM ACTIVE PRESENCE has a entire discography full of hyper heaters that every vapor nerd needs to have in there bandcamp collection.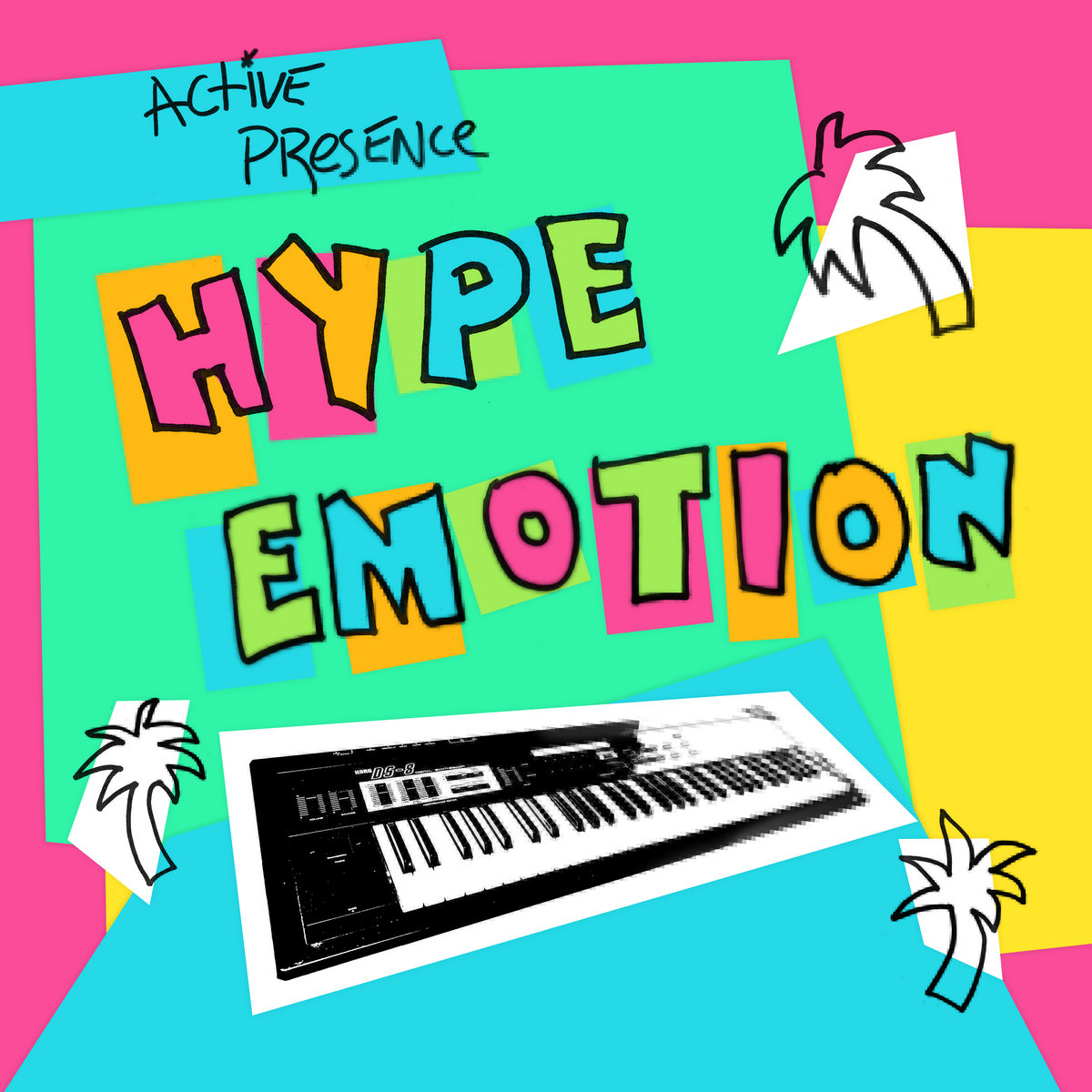 Favorite Track: pushy
/// \/ – Utopia District Team
CITY FUNK by Kawsaki
Detroit has a history of producing some fantastic music, and Kawsaki's CITY FUNK is certainly no exception to that. The album delivers fresh, high-energy tracks that make you want to dance all night (or day), and splashes just the right amount of vocal samples to polish it out nicely. Not only does it manage to capture the attention of your ears and feet, it also seems to tell a compelling story as you spend your evening traveling through the city, moving from party to party. CITY FUNK is just the kind of thing a weary world might need after a long year. I'm really looking forward to seeing what Kawsaki has up their sleeve for 2022. Be sure to check out their other releases too, especially Designing The Future.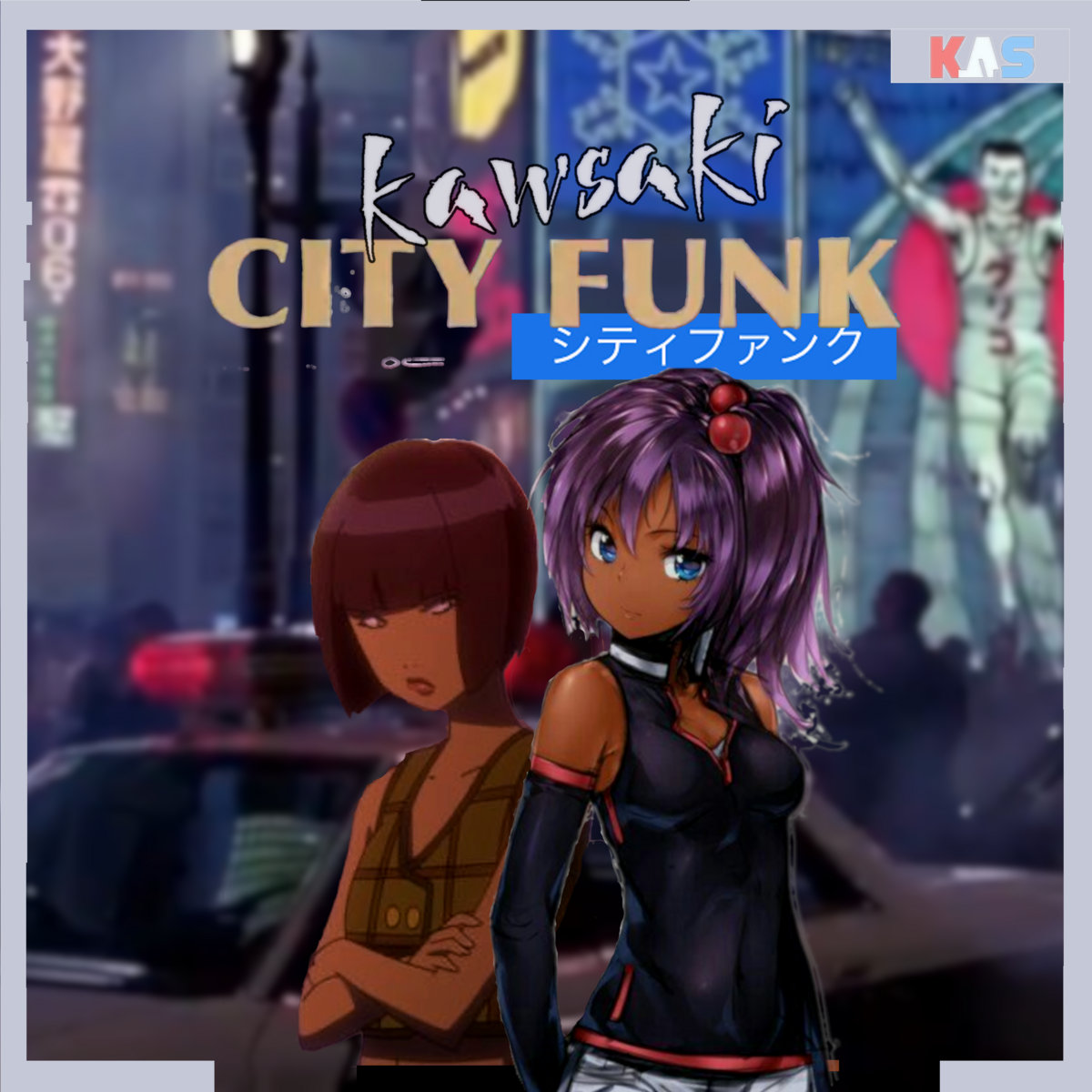 Favorite track: Elite Reality
That wraps it up! Hopefully there was at least one album here that sparked your interest!
Be sure to give the artists a follow on Bandcamp! Happy 2022!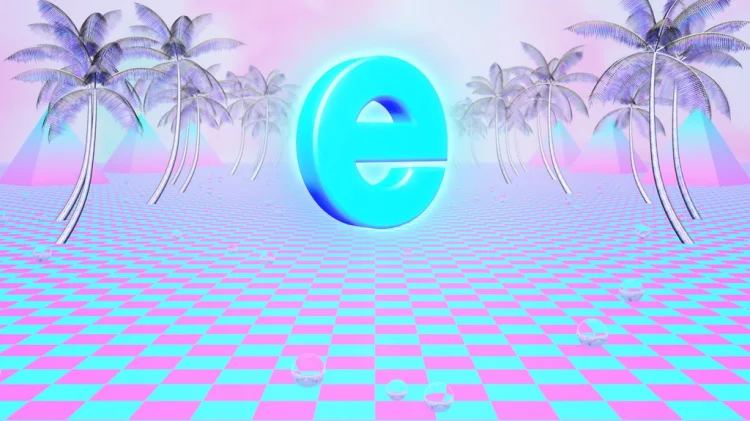 Check out our latest podcast episode where we discuss the article and celebrate the vaporwave of 2021!
Utopia District Podcast – Episode 9
Written by:
The Vaporwave Community <3