Quick Look
F o r g o t t e n s i g n a l s


by:

F a m I l i a r
Written By:

Matsu

Lit up with a heavy layer of static and simple tunes illuminating its foreground, Forgotten Signals presents a collection of tunes that feel extremely relaxing to listen to. Just a single track is enough to make one lean back into their chair and shut their eyes, a broad scape of stars flashing through their eyes as they drift across an endless, blue sky. While the compositions aren't complex, they manage to squeeze every last bit of emotion out of the segments chosen to build the EP, creating a scene that feels wistful, yet content at the same time.
A short, repetitive signalwave-style section drags the listener back in halfway through, reminding them to wake back up for more tracks that are to come. Each one manages to feel unique from the last while still having the same sort of downtempo, laid-back mood, helped by the backing of cassette static littering the background. As a whole, it serves as an excellent quick listen and a nice EP to wind down the day with. Check it out if you have the time.
Favorite Track: Static
Get The Album!
Written by: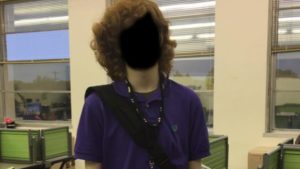 Copy Editing By: Cerulea_d.lux