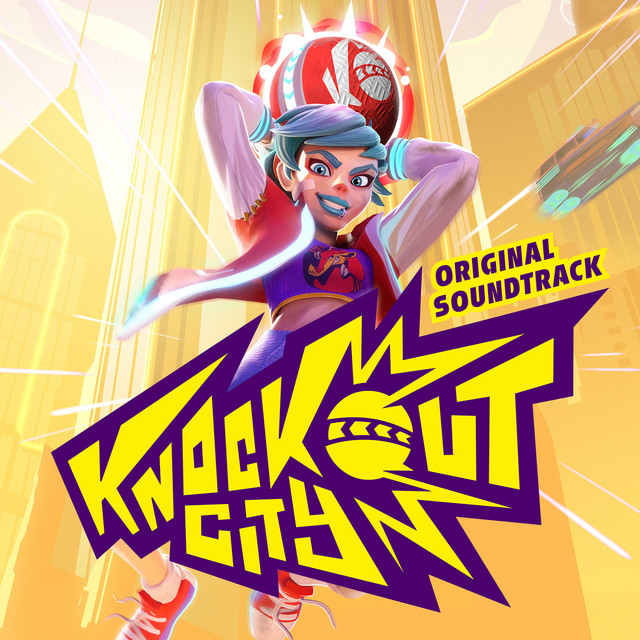 Interview
Talking Knockout City




With

The Soundlings
Written By: Gbanas92
Published On: June 26th, 2021
Dodge, Duck, Dip, Dive, Listen To This Music, Dodge
We here at Utopia District recently had the absolute thrill of interviewing the game composer duo of Sonny Rey and Matt Naylor, collectively known as The Soundlings. The duo has contributed music to a number of projects, most notably ESPN's Monday Night Football and the HBO series Lovecraft Country. But their newest project, Knockout City, is something…a bit different. An online multiplayer dodgeball experience, Knockout City is a frantic, colorful world filled with zany characters, fun-as-heck gameplay, and an extraordinary array of music. Let's dive in and see how Sonny and Matt crafted the music of the world of Knockout City.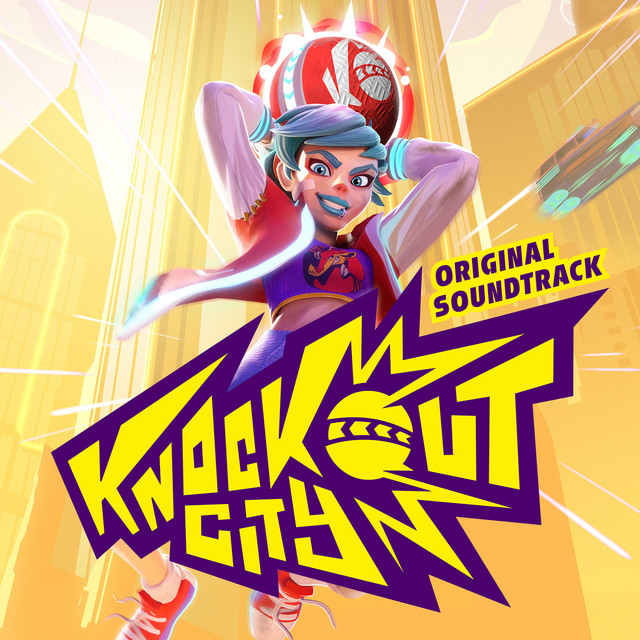 Utopia District: There are certain sounds one might expect from a traditional sports game. Genres, general vibes. But Knockout City is far from a traditional sports game. In what ways did you want to lean into those sonic tropes? And in which ways did you see an opportunity to distance yourselves from them?
Sonny Rey: When we were presented with making the music for Knockout City, we definitely didn't think of it as a traditional sports game. Our goal was to enhance the artistically vibrant world of KO city. Sonically, the one thing that might link this to music for sports games is the ridiculously high energy! Other than that, nothing about this process was traditional. The whole world of KO City is just so wacky and different in terms of its style, that it allowed us to really break free from those sonic tropes you are so used to and mash and cross genre lines we usually wouldn't.
UD: How challenging was it to craft all these different distinct voices for the radio stations? To what degrees did you want them to feel different from one another, while still accounting for them showing up within the same game experience? Was that constraining in some ways? Freeing?
Matt Naylor: I'd say definitely freeing. One of the most enjoyable parts about writing this music was starting a new band. It kept it fresh throughout the entire project and kept us on our toes! Because we were tasked with creating different bands, it expanded the musical palette of the soundtrack. We wanted every band to have their "thing." So, while The Hologramatix have Doo-Wop vocals chopped and blended into an electro hybrid track, Johnny and The Breakers has a 1960's Surf Rock core. The one thing that stayed constant through the bands was the use of brass and horns. That was something we knew we wanted to run throughout all of the music.
UD: What was the process for crafting these bands? How'd you arrive at each one? Did you start with the music and shape the identities of the bands around the sounds, or did you start with the sound and shape the identities around what felt correct at the time?
SR & MN: We actually started with the identities. We would sit and talk for hours about who the band was and what kind of instrumentation we would use to define them. There was a small experimentation process while producing but we'd always come back to the same question: "Would this band use this sound?" If the answer was no, we'd change it up!
UD: You've crafted music for sports-related projects previously, most notably ESPN's Monday Night Football. Did you take anything away from that you were able to utilize when it came time to Knockout City? Further still, anything noteworthy from previous projects that were of particular help here?
MN: We learn something new with every project. Something in particular that helped us create this music was all the amazing musicians we'd met from previous projects. We brought in a dream team of talented players that made our tracks come to life in a special way. As we keep working on bigger projects, there's a lot more at stake and we've learned how to deal with that pressure. In one of our first meetings with the team at Velan Studios they asked us to deliver an "award-winning soundtrack" to which we said, "No problem!"
UD: What challenges did crafting music for an online experience pose? Traditionally, music doesn't play as integral a role in the online multiplayer experience. In which ways did you strive to ensure the music was still something that could draw players in? And what efforts went into ensuring the presence of the music during gameplay without itself serving as a distraction?
SR: Making the music as fun as the gameplay was one of our main goals! The game is so fast-paced and frantic, we needed to match that energy level. We were working closely with Matt Pirog (Audio Lead at Velan) and he wanted to use music as a dynamic part of the game experience. He wanted players to have an advantage when listening to the musical cues during a match. So when a player gets knocked out there's a big brass fall. Or when it's game point, the music bumps up a half step, adding to the intensity. The fact that Matt incorporated the music into all of the sound effects really helps to tie it all together.
UD: To piggyback off that energy level we were talking about, in what ways did you try to embody that beyond incorporating the score into the sound effects? Did it show up in melodies? Instrument choice?
SR: I would say we tried to embody that energy in every aspect of the music. The tempo. The elaborate brass arrangements. The hard-hitting drums. It is a combination of all of these parts that make up the high-energy sound. The retro-futuristic world definitely influenced the approach we took to the sound. Combining things like big band brass with modern electro beats gave it a unique sound and energy.
UD: Looking at the game, it'd be easy to find it challenging to get the correct tone. Were they any sounds you were experimenting with and ultimately discarded?
MN: If we're being honest, we nailed it from the start! Even our original demos made it into the game. There were revisions and things that the team at Velan wanted to hear more of, but we were always on the same page with the overall vibe and aesthetic of Knockout City. It's one of those things where it was a match made in dodgeball heaven.
UD: I always like to close out my first-time interviews with the same question, but what brought you to the industry? How'd you find yourself scoring games? Was it a natural progression from other mediums? Always been fans of games?
SR: Matt and I can say the same for ourselves: Music was all it was ever going to be for us. Games were also a huge part of both of our lives growing up and even to this day! Scoring games has always been a goal for us and is honestly a dream come true.
MN: When we were presented with this opportunity, we didn't hold anything back. We knew Knockout City was going to be a hit and fell in love with the world right from the start. This is just the beginning for The Soundlings, so expect more sound things!
And there we go! A pulling back of the proverbial curtain. A glimpse at the crazy amount of work that Sonny and Matt put into the vibrant and varied world of Knockout City! If you enjoyed the interview, please check out the duo! And the music!
Written By: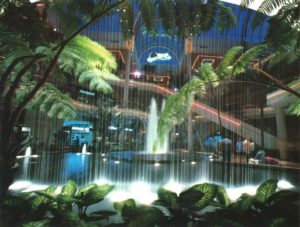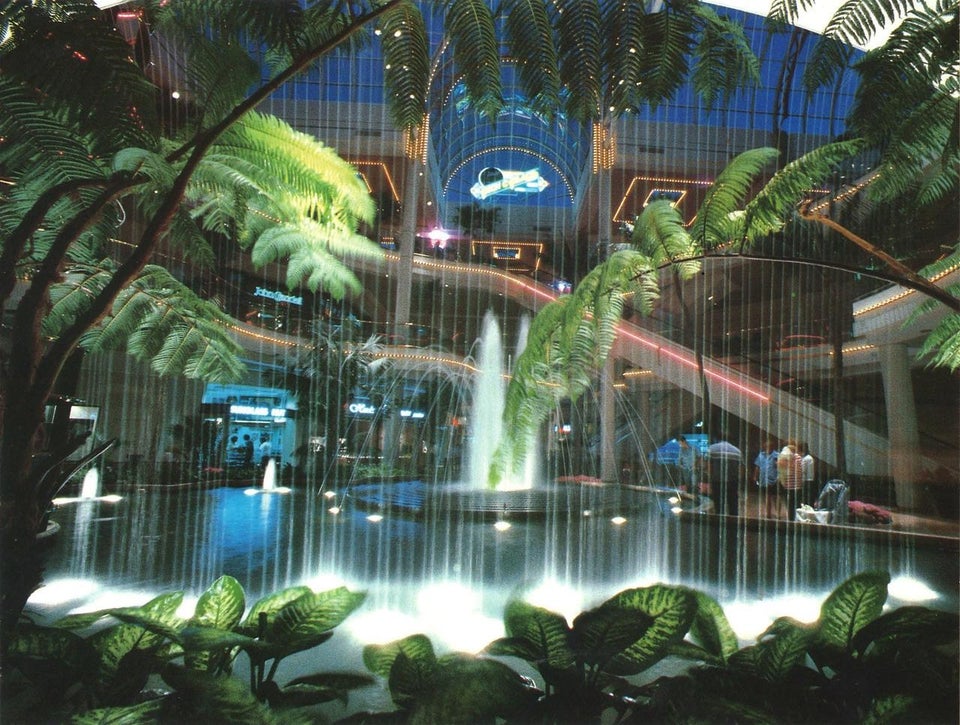 Copy Editing By: Cerulea_d.lux