Interview
Talking 🎍 (Bamboo)


With


⦓🍊⦔ タンジェリン (Kagoshima Tangerine)
Written By: Voiture <3
Nostalgia For A New Nothingness
A Stroll Through An Empty World…
From the first time this album flooded our speakers, we just knew we couldn't review it conventionally. It simply isn't possible to do this release justice with a standard review. Projects that inhabit this conceptual space are strange cases, exceptions to many rules. These experiences are deeply personal and anchor themselves within the pathoses of the listeners. They're very much able to be talked about and rated just as any other piece of music, but that format simply isn't able to convey the complexity of the affair. Such is the case with 🎍 (Bamboo) by ⦓🍊⦔ タンジェリン (Kagoshima Tangerine). The oppressive emptiness of the project may strike a very eerie chord upon listening, but what motivates the creation of these crushing soundscapes? What roams through the mind of the sculptor who constructed these monuments to nothingness?
We at Utopia District found ourselves entangled in many such questions about the album, so we invited ⦓🍊⦔ タンジェリン to give us insight into their latest, and most intense musical endeavor.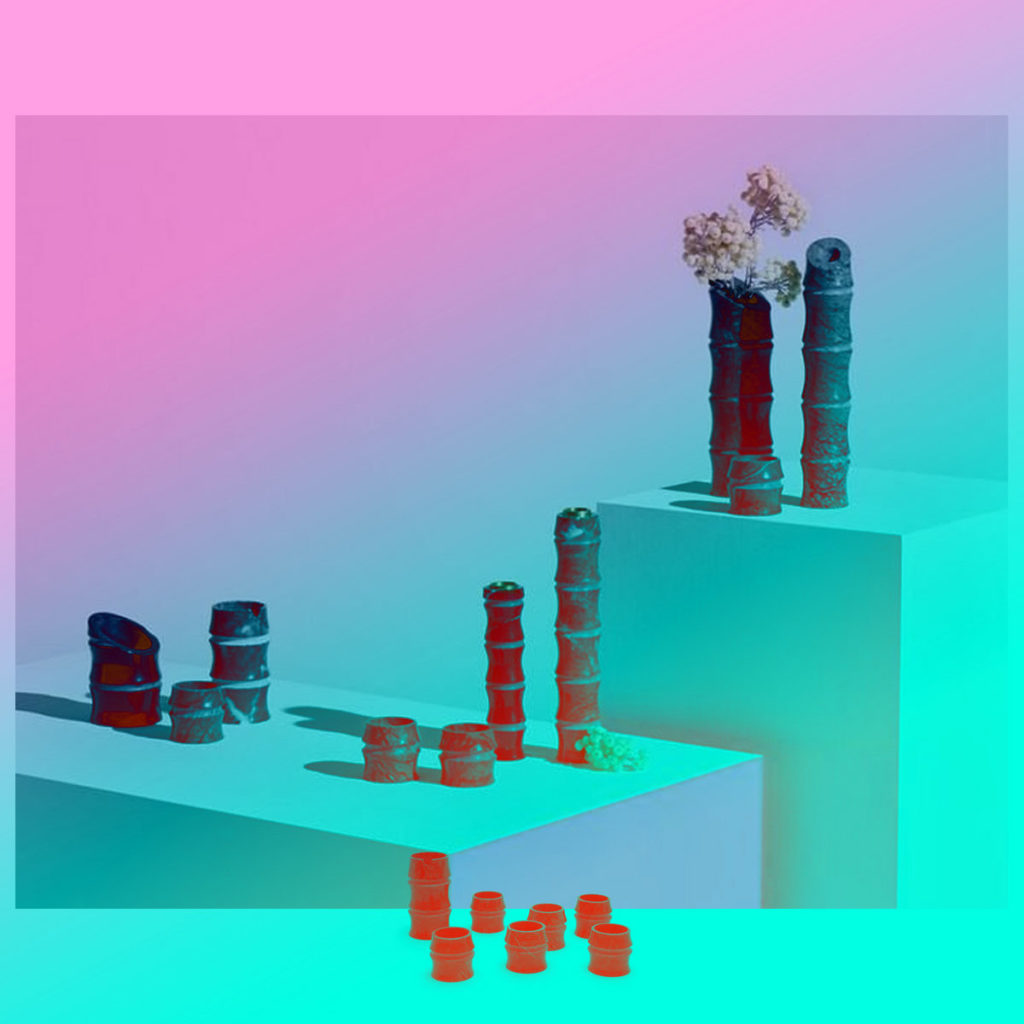 Utopia District: We're here in the District interviewing ⦓🍊⦔ タンジェリン on their latest release, 🎍! To start, I want to pick your brain on vaporwave and ambient music as genres. How does it feel to be an artist within the community?
Kagoshima Tangerine: It's a very welcoming and accepting community, especially on Twitter. The broader ambient community can be very closed off and set in their ways, and that's not the energy I get from the vaporwave people at all.
UD: I'm pleased to hear that. The ambient community isn't one you hear from often, but the music is quite ubiquitous. Care to elaborate on your experiences with ambient music?
KT: It's a genre I've circled around and bounced off of for many years. I have a great love for incidental music and muzak. As a listener, I found it hard to navigate the guides and recommendations [in the ambient community] as they seemed so very strict in what was and wasn't ambient. Through this project and the acts I've been able to work and interact with, it's been fun to revisit the genre with a fresh set of eyes, and rediscover it alongside them.
UD: As you might have heard, First Class Collective recently got their upcoming cassette release of Marina II shot down by the DMCA due to uncleared samples. How does sampling play into your work (if at all), and what are your thoughts on the FCC copyright takedown?
KT: Yes, that entire event shook the community somewhat, so it was hard to miss. The entire sound and process behind this project is thoroughly rooted in sampling, so I'm certainly not impartial… That being said, the way we currently handle copyright on a legal level isn't conducive to musical progress, and really should be thrown out altogether. Aside from that, I leave it to every artist to look inside themselves and define what they consider transformative and worthwhile sample processing.
UD: It's a shame that such creativity must be stifled by the legality of the art. Your most recent project is very different from anything coming out of the vapor scene right now. What did the creative process for this project look like, and what motivated the album's intense, harrowing sound?
KT: On a technical level, the project came forth from the concept of applying slushwave-style processing techniques and an ambient vapor approach to a style of music (more classical and understated pieces) that the genre usually shies away from. An attempt to speak to a level of nostalgia that's more primal. I also tried to tap into some of the more odd side of jazz that I love, such as The Mount Fuji Doomjazz Corporation and Bohren & Der Club of Gore. After that, the project kind of took its own route and iterated on that concept through two entire cycles, and one very lengthy concept album. Of course, the current state of the world is intricately linked with the project too, both the sudden burst of free time and thorough sense of dread and isolation that we all share right now just resonated hard, and seeped into everything I was working on.
UD: You mention the world's current condition being an important factor in the album's creation. How have your life experiences shaped your musical style as a whole, and what role do things like the current viral pandemic play in the sound and overall message album?
KT: I think that even if we try not to make it obvious, the music we make reflects a bit of how we are feeling inside. I don't think I could've found this particular style of music in any other circumstance, nor could it have found me. It's something that worked incredibly well for me personally, both the process of creation and listening to it, to cope with everything that was going on in the world. In terms of a message, I think that is something deeply personal to both the listener and myself, but I hope there's at least some comfort in the journey that we take together.
UD: 🎍 is a dark-ambient project, and some listeners have said that the project is reminiscent of The Caretaker's music. What are your thoughts on this artist, and has their work impacted your own at all?
KT: From the moment I started sharing output from this project, people started comparing it heavily to The Caretaker! This isn't that weird, considering that both in source material and techniques, there's certainly overlap. It's an act I was aware of due to glowing reviews, and just a lot of buzz around the artist. I've actually since, consciously tried to avoid listening to their music, as to not allow it to affect my own sound too much.
UD: I can respect that, trying to preserve originality among others who are similar. What does your creative process look like on any given day? What motivates you to create your art, and what advice do you have for anybody looking to break out into the scene?
KT: Generally, I do a lot of sample digging sessions, searching out new source material and chopping/tying it all together. Once I feel like I've got some pieces together that form a coherent sound, I'll go through some of the combinations of effects and channels I've experimented with previously. I usually try to find one that best works with the samples, showcasing their unique tones and touches, and then I dig deeper from there. Generally, I have the music on for several days in the background, slowly tweaking, adding, and automating as I go, until it "clicks". There's a very zen-like meditative state there for anyone who chooses to look for it. Both as a creator, and as a listener, I find that [state] to be very rewarding in a way that tells us a lot about ourselves. The main advice I give is to focus on what works for you, and then take it from there. No amount of promo or copywriting will ever match sheer genuine emotions. As long as you're being true to yourself, then every minute spent is a step in the right direction.
UD: Anything else you'd like readers to know?
KT: That I genuinely appreciate every minute they've spent with me thus far, and that I'm incredibly grateful for all the wonderful labels that i've been able to work with.
There you have it, folks. An exclusive look at 🎍 through the eyes of the creator themselves.
Written By: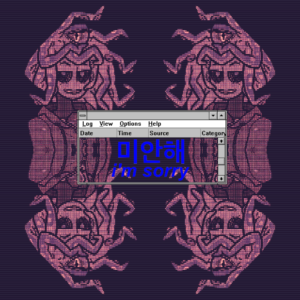 Copy Editing By: Cerulea_d.lux