NEWS
Who got the news? We got the news! NEWS NEWS NEWS!
Boy do we love vaporwave news. Nothing better to brighten up your day or give you a good chuckle. We'll add noteworthy items here.
Bandcamp Fridays Return Beginning Feb 5th 2021
Bandcamp has changed their mind and are bringing Bandcamp Fridays back for another few months.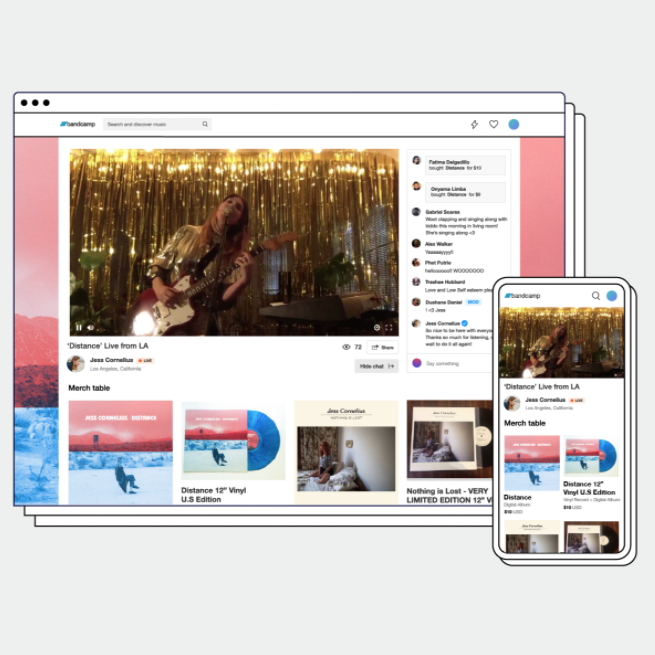 Bandcamp's very own livestreaming ticket based service!
Strawberry Station Taking A Short Hiatus
Returning in 2021
Watch the announcement video: https://youtu.be/aEuFSq9-Q4k
EYELINER – BUY NOW (Cassette & Vinyl)
Released Nov. 6th, 2020 by Midwest Collective
2nd Edition Vinyl – Yellow, includes original tracks (1-11)
Cassette includes 4 bonus songs: "Bon Apetit", "Body Glove", "British Open" & "Magic Eye"
Watch the unboxing: https://youtu.be/aEuFSq9-Q4k
NEW NAME, SAME ME