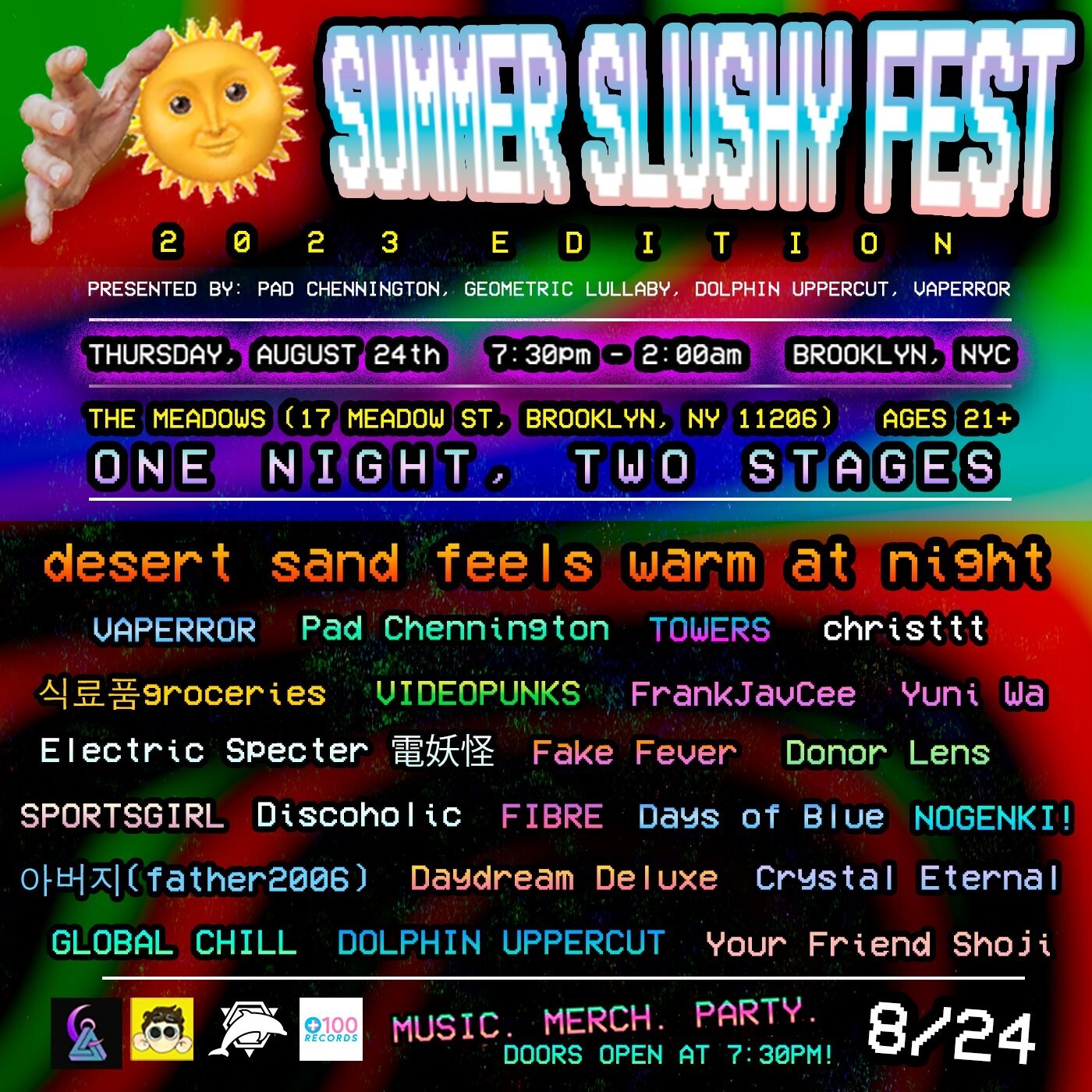 Utopia District Podcast
Episode 018
Interview: Pad Chenninton
(Summer Slushy Festival 2023)
Released: July 24th, 2023
Follow us on your favourite Podcast Platform!
Catch us in our Discord server to join in on the conversation! 👉 https://discord.gg/DVdDzr8
On today's episode we sit down with the man himself Pad Chennington for a deep dive into his exciting upcoming live vaporwave festival event in Brooklyn coming up on Thursday, August 24th in Brooklyn, NY, and much much more! Tune in now for another great Utopia District podcast!
Summer Slushy Fest 2023
Thursday, August 24th – 7:30pm to 2:00am
The Meadows | 17 Meadow Street, Brooklyn, NY
Follow us on your favorite podcast platform below so you don't miss any future episodes!
Spotify | Google Podcasts | Apple Podcasts | Stitcher
Listen Notes | TuneIn |Deezer | iHeartRadio | RSS
Catch us in our Discord server to join in the conversation!
👉 https://discord.gg/DVdDzr8