Physical Review
I Dreamed Of A Palace In The Sky


by:

Equip
Written By: SlimeHand
Published On: May 18th, 2022
Album released October 11, 2016
"Graphics So Real, You'd Swear You Were Dreaming"
So begins the promise of Equip's debut album, I Dreamed Of A Palace In The Sky. Thanks to 100% Electronica, we can hold that dream in our hands. The teal and white spatter variant once available through their storefront was released in 2020, the second version of the LP since the debut green transparent version. This, however, is one true beauty
The records come upon a translucent sunny sky blue, splattered with spots of white, evocative of bone-white clouds. It's a beautiful image with fantastic physical quality. It truly is as if the pressing plant cut out a spot of the dreamiest sky and placed the resulting blue portal in a gatefold. The whole record is an invitation to a certain stratospheric palace.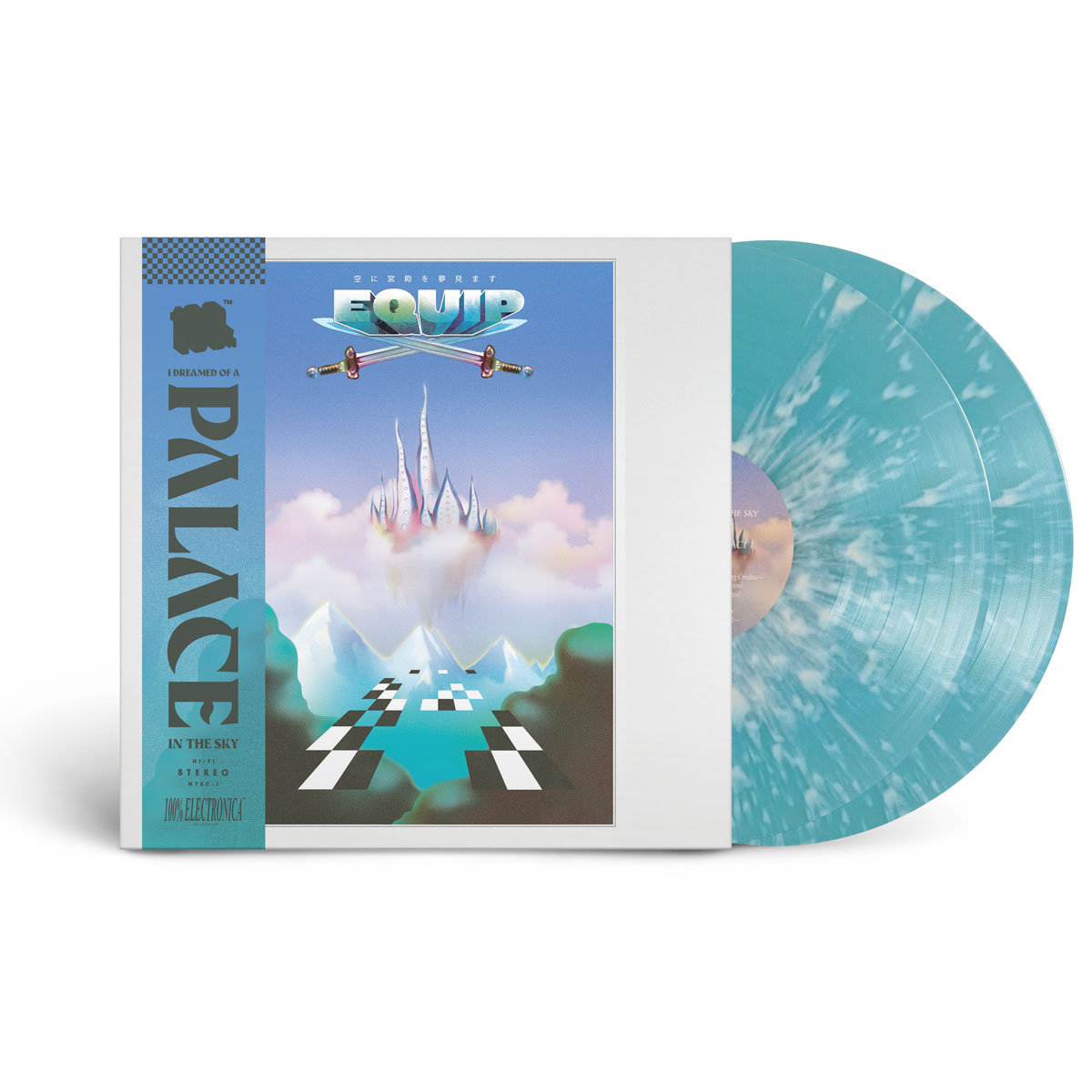 The aural landscape and physical feeling of the music is so important to this album, so a high-quality splatter does wonders for accentuating the magic and atmosphere of this piece. To enter the palace we have to place a disk in a player, the same as intrepid kids placing their Final Fantasy 7 discs into their newly minted PlayStations, and for a moment, their wonder becomes ours.
The pressing itself is smooth and clean. The spongy drums and crispy sound effects have come out wonderfully in the vinyl, the full breadth of the low-poly soundscapes filling your room and ears without scratches or warps. It lives up the digital version on Bandcamp and stands toe to toe with the Spotify release as a rendition worth its cost and may become your preferred listening experience in how it transforms entire living spaces into the mystical landscapes from the album itself.
The artwork of the album is a superb surrealist piece by Keith Rankin, notable for his work with Orange Milk Records. His airy, magical style gives the album a pull, instantly standing out with a classy white border and distinct blue obi-stripe. The lettering on which is stark and unique, not your ordinary title. It does everything a vinyl obi should, accentuating the album's aesthetic and adding a texture that would be missing on a digital storefront.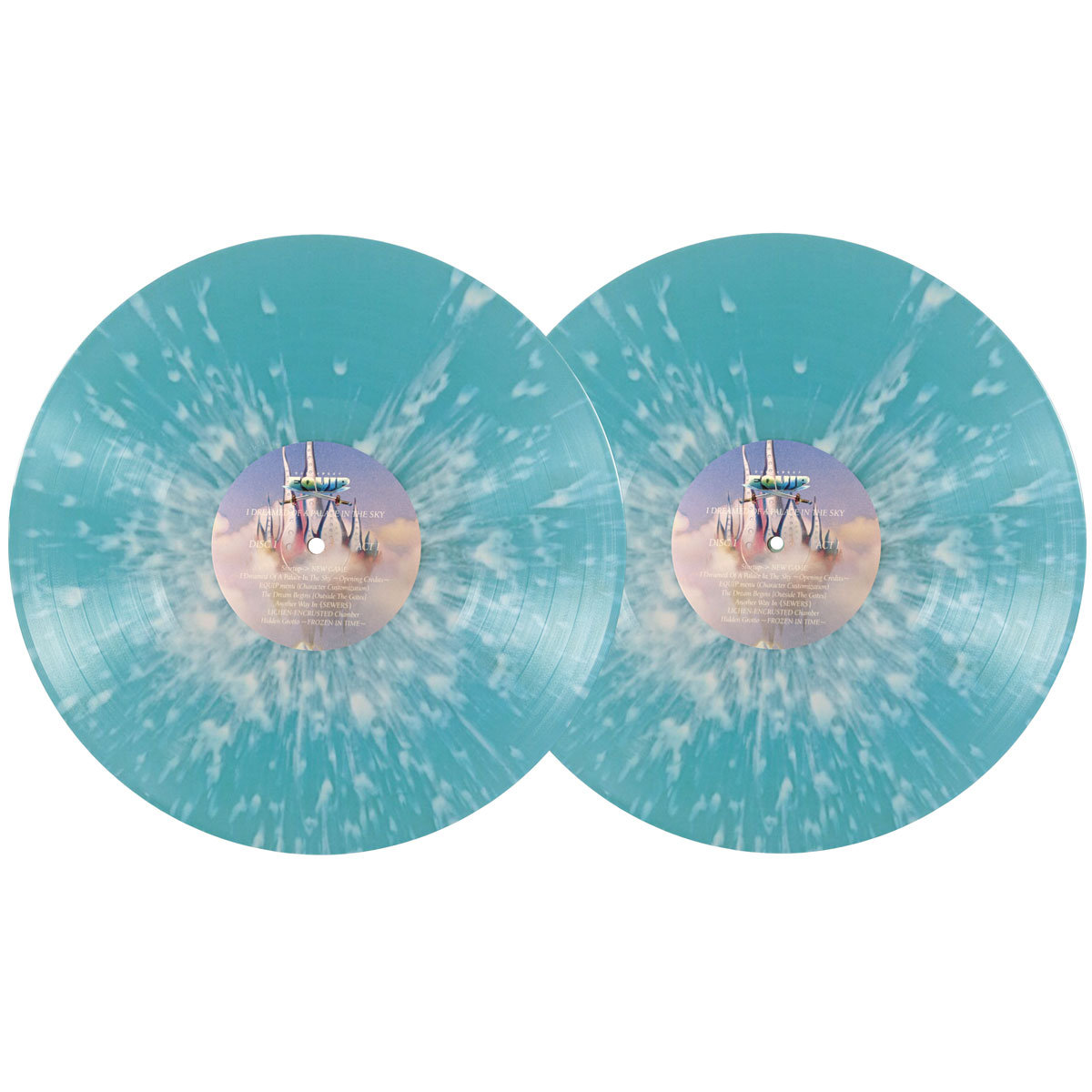 That said, the obi is noticeably tight and printed on a fragile glossy paper; it can make removing it troublesome, which is something you'd want to do to see the excellent gatefold artwork inside. Another excellent hit by Rankin.
Along with four stickers, the album comes with a 'magazine advertisement'. It's a great extra, showing the passion and imagination of the album's creators, in making sure the listener can fully immerse themselves in the world of Equip. However, it is printed on a delicate, easy-to-rip paper, and is not suitable for using as a poster, or really displaying outside of a frame.
With a plethora of physical extras, a high quality obi and a splatter that's aesthetic as hell, this release is one rare drop you'll want to equip immediately. Even if the fragility of the merch needs to be accounted for, it's an absolutely quality vinyl.