News
Introducing, Bandcamp Live!

Amidst the growing concern about the future of using Twitch as the streaming destination of choice,
Bandcamp might be stepping up in a big way. Enter "Bandcamp Live."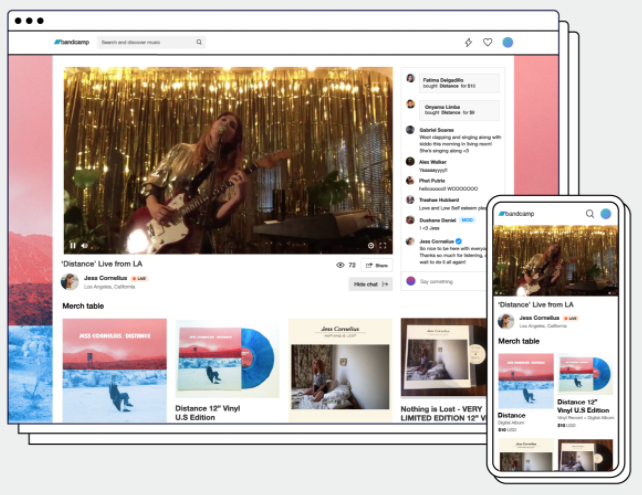 Bandcamp is already the primary means of distributing vaporwave music both digital and physical but this new initiative might make it the place to go for live events as well. Claiming to have "ticketed live streaming with integrated merch and supporter chat," Bandcamp Live might be just the thing we need going forward. The degree of thought that seems to have gone into integrating the whole experience is rather impressive, and if it works as advertised, we're probably looking at the new home for vapor streaming going forward.
One of the most interesting ideas is the ticketing system, which Bandcamp is saying will allow streamers to dictate the prices, while taking a relatively meager cut of 10%, which they won't even start taking until March 31st, 2021. The degree to which ticket prices are customizable remains to be seen (can they be made free for instance?) but we can't wait to hear more.
Naturally, this shift depends on how well everything works, but between Bandcamp Fridays, and ideas like this, the company sure seems to be doing and saying all the right things lately, no? The initiative, in Bandcamp's own words, is being "gradually rolled out," so we should be seeing and hearing more about it in the coming days!

Read the Official Announcement
Written by: