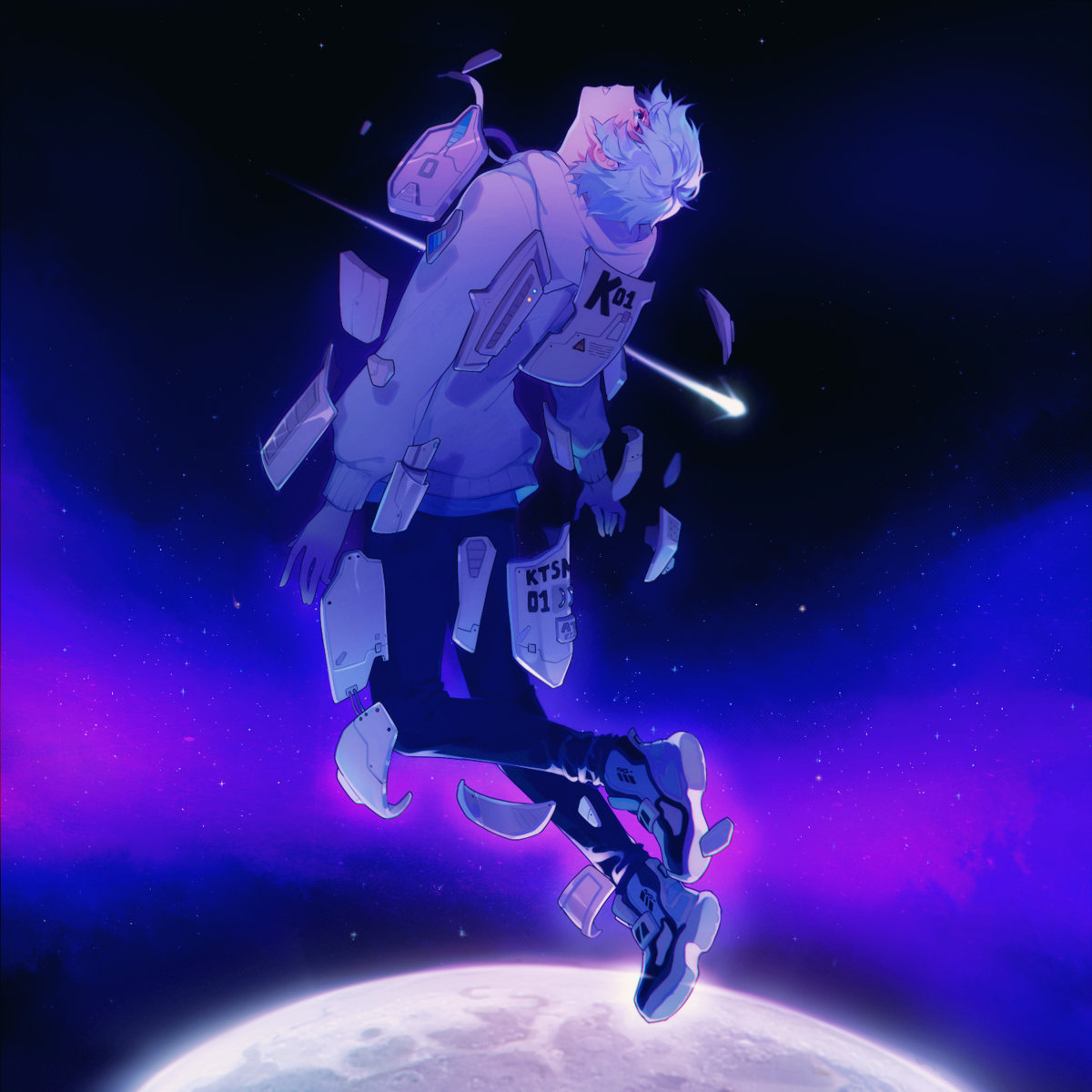 Album Review
Oneiromancy and the Memories of a Past Life


by:
クリスタルKITSUNE
Written By: icelevel
Published: August 23rd, 2021
In a semi-underground genre like vaporwave, there are plenty of chances for an artist's creativity to shine. No pressure from major labels, no "brand" to uphold. Just pure and simple art for art's sake, an expression of the imagination. The latest record from クリスタルKITSUNE (Crystal Kitsune), Oneiromancy and the Memories of a Past Life, is one of those fruitful moments, neatly combining vaporwave, future funk, vaporfunk & lo-fi into a theme touching on dreams, memories & nostalgia.
The album begins with "Intro" – a garbled "don't forget me" repeats over background music before diving into the first song, "Mirage of You (あなたの蜃気楼)". The album kicks off with a driving, bittersweet melody and a hint of that all-too-familiar future funk bubblegum pop. A good start, immediately differentiating itself from the usual carefree sounds the genre is known so well for. The next track, "Liminality (feat. matsura)", is another speedy track that's more in line with the future funk standard. Jazzy sax and Japanese pop vocals are chopped up and peppered throughout the song, while a driving 4/4 house beat keeps things nice and danceable. It's not as overly sentimental as the first song, but it is more fun.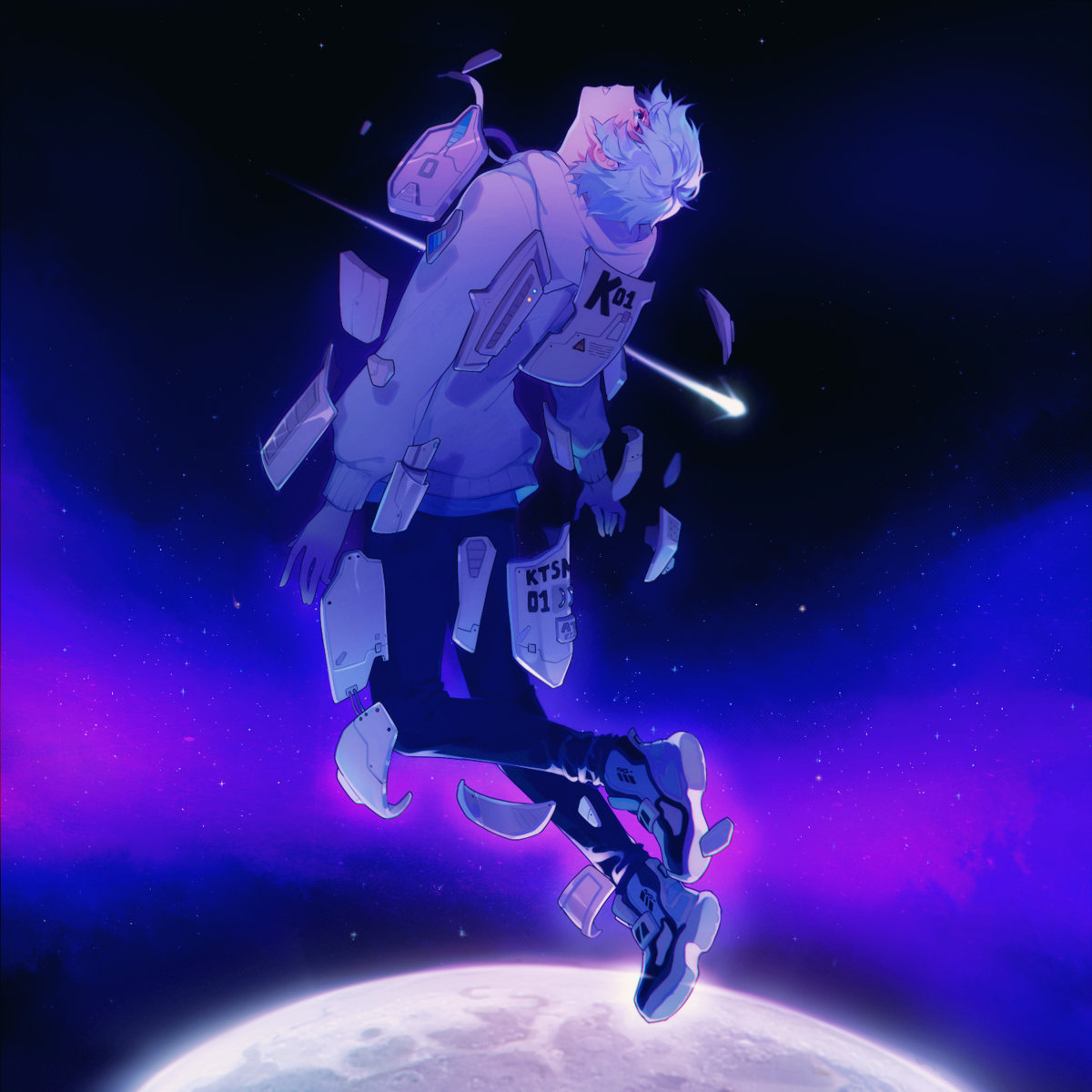 Album Art By mazamuno
"Wishing You Well" cleanses the palate from the previous tracks' high energy with its slow, droning tempo. Chunky, 80s drums with gated reverb and pitched down vocals are at the forefront of this track and not much else. It's not bad, but a little more going on would be nice, as by the end it gets repetitive. However, the energy level ramps back up with the next song, "One Last Night", a soft, jazzy number that falls in line with the bittersweet tone of the album. The track has a filter throughout, which produces an interesting effect that sounds like you're listening to it in the next room, or even underwater. Before we can call this a fully-fledged future funk record, クリスタルKITSUNE mellows out with "Drinks at Midnight", an interesting cross between vaporwave and lo-fi hip hop. The slow-paced, smooth horns give some serious coffee shop vibes. If it weren't for the muddy vaporwave reverb and sidechaining, this is a track one could imagine on ChilledCow's "beats to relax/study to" stream.
Following that is "Tuxedo Miss🌹 (戻ってきた)", a poppy, bass-heavy future funk track with yet another Japanese vocal sample utilized. It's a bit conventional, but it's not bad – just a fun, danceable track, with its saccharine melody contributing to the overarching theme. Continuing with the apparent pattern of "fast, slow, fast, slow", we're met with "Crystal💎Mainframe", a fairly standard-sounding vaporwave track. Lots of reverb, with a very faint melancholic melody in the background. It has a surreal quality, like hearing a song in a dream, waking up, and only remembering bits and pieces of it. Before we can move on from that, クリスタルKITSUNE hits us with an interlude, "Intro 2 (Fear of Failure)". More dreamlike qualities and sounds here, though it's hard to make out what's going on apart from the prominent thumping of a heartbeat.
The next track, "Who Am I", is interesting. A haunting, wispy vocal and a synth line are chopped up over a house-influenced drum beat. It's got a certain muddiness to it that works well, like finding a warbly cassette tape in the rain. "ドキドキのDREAMWAVE" is another track with heavy lo-fi influence. It has a gloomy, almost romantic melody that conveys a sense of longing, something that wouldn't be out of place on aNujabes record. We take a turn with "Heart is Racing", a fun, carefree song with a quick pace. Again, another retro Japanese pop track with a future funk kick and snare layered over top. While bereft of complexity, it really works well in its simplicity. The next two songs "Star-Crossed Lover", and "天体SPIRIT" are standard vaporwave/vaporfunk fare. More meaty drums, pitched down vocal samples and saxophones. ""綾波Fading Light", fittingly named, isn't a bad way to end the album. It certainly gives off an "end credits" vibe and wraps things up nicely.
With such a wide variety of subgenres thrown into 15 songs, you would think any sort of cohesion would be out of the question. While it does linger too long (two or three tracks too many), Oneiromancy and the Memories of a Past Life has a delightfully sentimental atmosphere that is best experienced from start to finish. It's an album we recommend you scope out via BandCamp – there are plenty of interesting comments and notes on the track pages that dive further into this, as well as some very cool artwork. Overall, a good album (dare we say concept album?) that will have at least a few tracks to satisfy, regardless of your favorite flavor of vaporwave.
クリスタルKITSUNE
Get The Album!
Favorite Track:

Hea

rt is Racing